Singapore Airlines has announced a range of changes to its operations in Australia effective from May 1, 2018, providing customers in Sydney, Melbourne and Canberra with increased travel options.
The most significant change will be to operations in Canberra, with the service to be de-linked from Wellington and increased to daily operations with a new Singapore-Sydney-Canberra-Singapore routing.
The new daily flight, numbered SQ288, will also see a change to the aircraft type flying to the Australian capital with the current Boeing 777-200 replaced with a Boeing 777-300ER.
Fitted with 264 seats, customers travelling to and from Canberra will be provided with the choice of four First Class, 48 Business Class, 28 Premium Economy Class and 184 Economy Class seats.
The new service will also act as Sydney's fifth daily flight delivering customers a new late night departure from Sydney at 21:20.
The addition of SQ288 will provide Sydney customers a total of 35 weekly flight options on a year round basis, all of which will feature four cabin classes, including Premium Economy.
As part of the schedule changes Melbourne customers will also benefit from increased services, as well as access to a new destination with SQ247/248 increasing to four times weekly and being linked to Wellington.
Currently operated with an Airbus A330 three times a week, SQ247/248 will change to a Boeing 777-200 and operate on a Singapore-Melbourne-Wellington and vice versa routing four times weekly.
The flight will also change departure and arrival times with the Singapore departure moving from 02:00 to 19:45 arriving into Melbourne at 05:10 the next day. The aircraft will then continue on to Wellington at 07:00 arriving in the New Zealand capital at 12:20.
The return flight will depart Wellington at 13:45 arriving in Melbourne at 15:30 before departing again at 16:50 and arriving in Singapore at 22:45.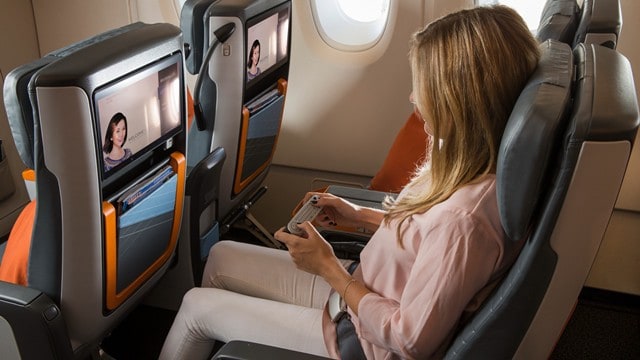 Singapore Airlines' impressive Premium Economy
Singapore Airlines Regional Vice President, Philip Goh, said the changes being made would provide greater choice to customers in Sydney, Melbourne and Canberra.
"We continue to expand our operations here in Australia and these changes will help to meet the growing demand we have seen in the three cities," Goh said.
"Increasing services to Canberra and deploying a different aircraft type allows us to offer more travel options from a schedule perspective as well as additional premium cabins, reinforcing our commitment to the ACT and surrounding region.
"In Sydney we have offered customers a fifth daily flight on a seasonal basis, however these changes will deliver a fifth flight on a year round basis as well as a late night departure.
"The changes we are making in Melbourne will help to meet the growing demand we have seen from the Victorian capital as well as provide our customers with the additional option of a trans-Tasman escape," he said.
After launching in September 2016, SQ291/292 will undertake its final flight from Canberra on 30 April 2018 and Goh said the changes will provide increased benefits in the long term for both cities.
"Over the past 16 months we have worked closely with the tourism bodies in Canberra and Wellington," he said.
"While the route has grown since we launched, the changes we are implementing will be of greater benefit to both Canberra and Wellington in the long term.
"We will continue to work with the tourism bodies in each city to grow awareness, visitation and travel to the two capitals," Goh said.