Perth will become the second scheduled destination to be served by Singapore Airlines' new Boeing 787-10 fleet and the first Australian destination to welcome the new aircraft, with flights expected to commence in May 2018.
Singapore Airlines currently operates four daily flights to Perth from their Singapore hub with a mix of Boeing 777-200 and Airbus A330 aircraft, with the 787-10 to replace one of these services.
The 787-10s will feature Singapore Airlines' new regional cabin products and will seat 337 customers in two classes, with 36 Business Class and 301 Economy Class seats.
Singapore Airlines Regional Vice President, Philip Goh, said he was pleased that Perth had been selected as the first Australian destination to receive Singapore Airlines' new 787-10.
"For more than 50 years we have grown and invested in our Perth operations," Goh said. "Deploying our brand new 787-10 product to Perth reinforces the importance the city plays in our global network and will help to cater for the growing demand we have seen from the West Australian Market.
"I am looking forward to welcoming the new aircraft to Perth and showcasing our new regional cabin products to our customers," he said.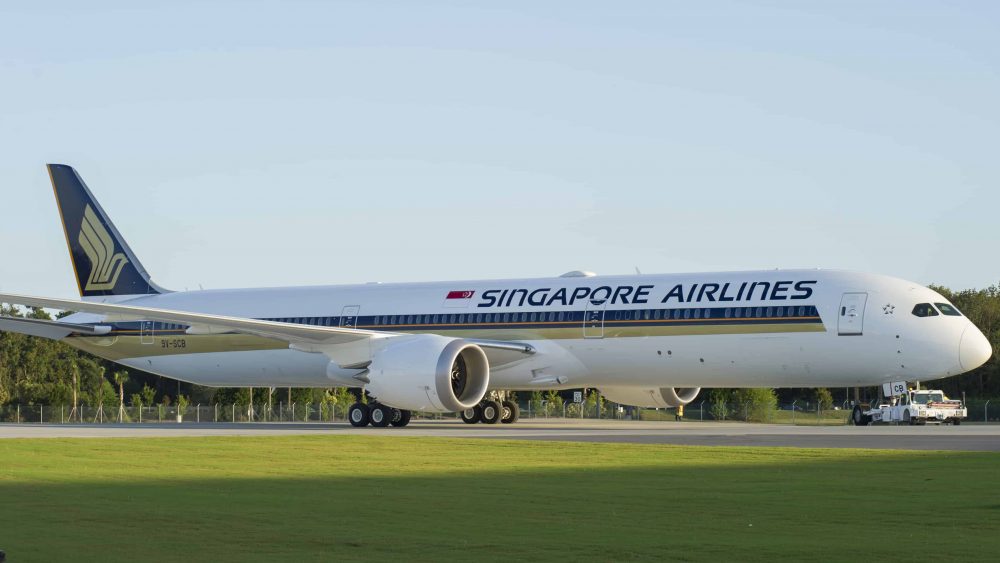 Deployment of the 787-10 will deliver an increase in capacity for Singapore Airlines of around 5% over the course of the year with almost 38,000 additional seats added to the Singapore-Perth route on a return basis.
Prior to the launch of services to Perth, the 787-10s will be operated on selected flights to Bangkok and Kuala Lumpur for crew training purposes, before the first scheduled service to Osaka in May 2018.
The first aircraft in Singapore Airlines' livery completed its flight testing at Boeing's North Charleston, South Carolina production facility on 9 February 2018.
Singapore Airlines will be the world's first airline to operate the 787-10 and has 49 firm orders for this aircraft type. The Airline will take delivery of its first 787-10 from Boeing in March 2018.
Measuring 68 metres in length, the 787-10 is the longest variant of Boeing's Dreamliner range of aircraft, which are constructed using technologically advanced lightweight composite materials.