Silversea Cruises, the world's leading ultra-luxury cruise line, announces a first in the ultra-luxury segment: a new fly-cruise service to Antarctica in business-class comfort, as part of the largest ever Antarctica offering in the cruise line's history.
Named Antarctica Bridge, the new service will provide discerning travellers with the fastest, most direct route to the White Continent.
Departing from December 2021, the collection of 12 fly-cruise voyages aboard Silver Explorer will further enhance Silversea's industry-leading, all-inclusive Polar offering.
Enjoying direct flights from Chile's Punta Arenas to King George Island in Antarctica, travellers will fly 670 nm (1,240 km) over the Drake Passage on a private plane – reserved exclusively for Silversea's guests – that has been specially adapted to land on King George Island.
Hosted by Silversea representatives and offering travellers the luxury of a business-class configuration, the flight will take just two hours each way, meaning guests will avoid approximately four days at sea on the return journey.
A bespoke in-flight entertainment programme, which will include Zodiac and IAATO briefings, will be tailored entirely for Antarctic expeditions to prepare guests for the unique adventure ahead.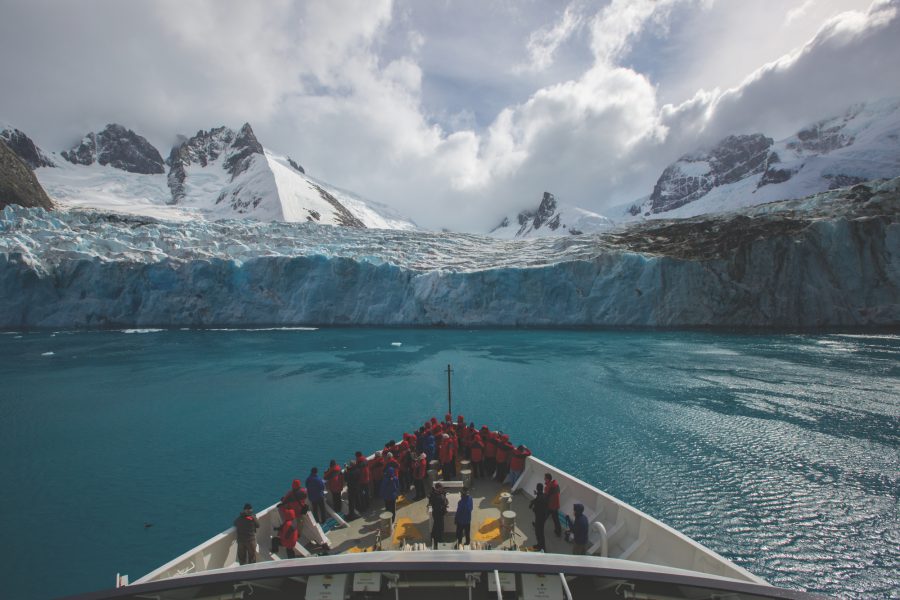 Travellers will then spend five full days – the same amount of time as on Silversea's conventional Antarctica voyages – travelling deep into the destination, accompanied by Silversea's team of expedition experts.
"This is a defining moment for Silversea's expedition offering: Antarctica Bridge will revolutionise the way in which our guests discover Antarctica," says Conrad Combrink, Silversea's Senior Vice President of Tour Operating, Expedition & Destination Management.
"The luxury of choice is a key feature of our cruise line's offering; our new Antarctica Bridge service expands our guests' choices.
"Many will still choose to cross the epic Drake Passage, which is an unforgettable experience in itself, but Antarctica Bridge is perfect for time-conscious travellers, as it will immerse guests into the White Continent in a shorter timeframe.
"This builds on our existing offering, which comprises many 10-day voyages, as well as 18-day expeditions and longer, which are the ultimate in deep exploration. With the launch of Antarctica Bridge, our guests will be able to choose from 59 Antarctica voyages."
Sales for Antarctica Bridge open on 10 December 2019, and fares start from AU$21,000 person, based on double occupancy.