Victorinox's 'Fresh Energy' special edition of its Swiss Classic Paring Knife Set most certainly packs a precision punch with a pop of fresh color.
The three knives of this set offer utility-driven practicality, effortless prepping and professional-level sharpness with a vibrant twist inspired by the colours of the 80s – Mint, Slate and Cassis.
With an optimal combination of different blades all made of stainless, wear-resistant steel in Switzerland, this set definitely brightens up every kitchen.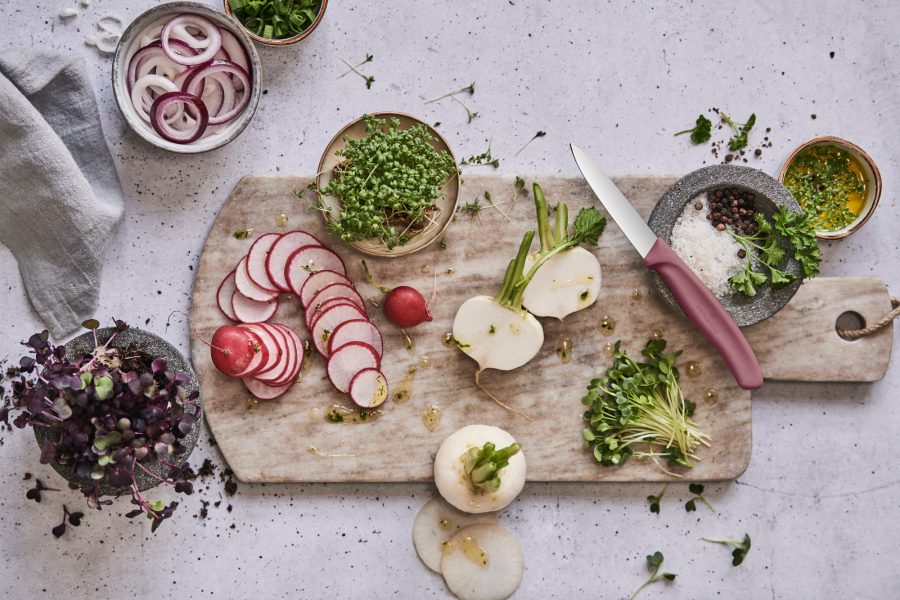 Each pack comes with two different paring knives and a tomato knife. The mix of wavy and straight edges are perfect for cutting easily through both hard and soft foods, as well as mastering clean and smooth slicing of small fruits and greens.
The Swiss Classic Paring Knife Set is priced from AU$44.95 and for stockists, visit the Victorinox website.