Homemade margaritas have been a massive hit over the past 12 months and one brand helping Sydneysiders make them fresher than ever is ESTAMOS.
ESTAMOS founder, Britney Chu, and some girlfriends were having a taco and margarita night when a guest showed up with store bought cheap margarita mix.
She says the group was not thrilled to drink the sugar-filled, neon-coloured drink, so they ended up going to the market and proceeded to spend the next two hours squeezing limes, on a quest for fresh margaritas.
That's when Britney says she realised there was a clear gap in the market.
"There was nowhere to get a fresh margarita mix that wasn't packed with added sugars, preservatives, or ingredients you couldn't pronounce," she says.
"So I decided to test my theory and bought garden-fresh ingredients, hand squeezed the mixers and filled them in glass bottles from the local discount bazaar."
The very next weekend, Britney announced on her Instagram that she was making local deliveries for fresh margarita mixes and was shocked by the response in demand.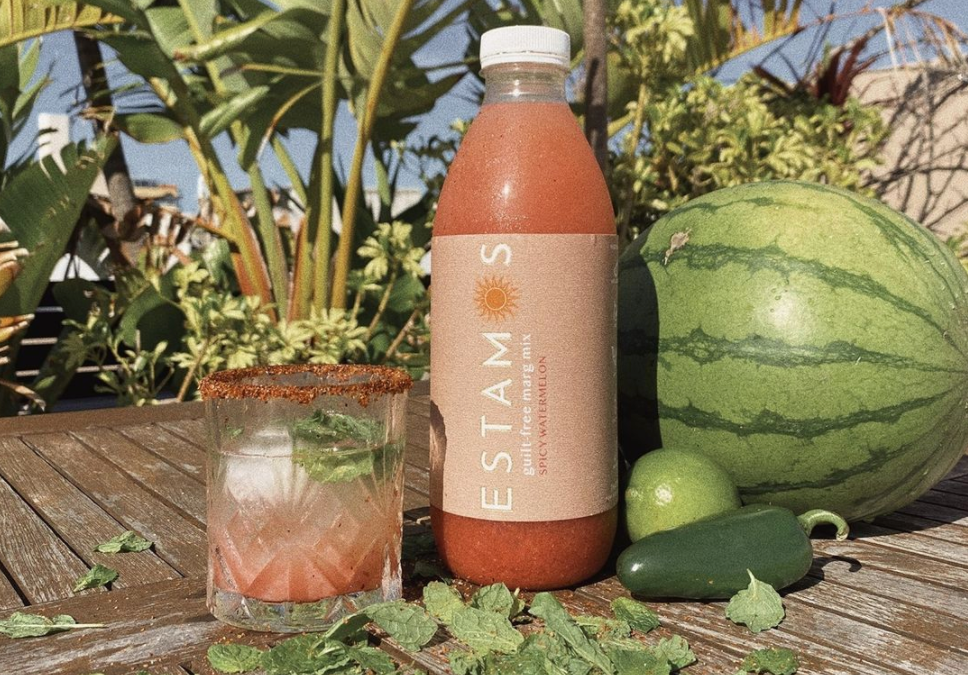 Not long after, Britney found a local producer to help her scale and in October of 2020, ESTAMOS went from having a shelf life of 3-5 days, to a shelf life of up to 3 months refrigerated — all without adding any preservatives.
By December 2020, ESTAMOS was stocked in its first BWS at Bondi Beach and thanks to some impressive sales, ESTAMOS was then added to several other BWS locations.
Britney says the "guilt-free mix" is now available in two mixes, Spicy Watermelon and Cucumber Cooler (AU$42 each), at five retail stores and online, where customers can enjoy local delivery within 10km of Sydney.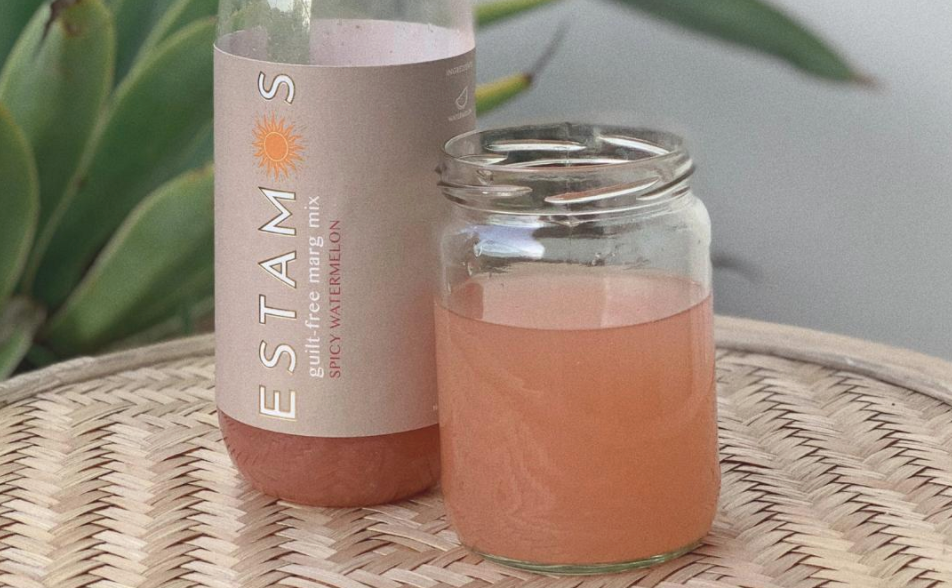 "Born under the Bondi sun, ESTAMOS, serves as a flavour amplifier, bringing balance and unparalleled freshness to the mixture of your Margarita," she says.
"It proudly boasts less than 3 grams of sugar (from the fruit) per serve while other mixers on the shelves typically have between 10-20 grams of added sugar.
"With Spring here now, there's no better time to get reacquainted with this classic cocktail. Whether you're feeling pressed for time, or want to spice it up, just-add-tequila mixers can really save the day, especially when they are done right."