Melbourne's newest hotel, Shadow Play by Peppers, was officially opened this week (27 May) by the Lord Mayor of Melbourne, Sally Capp, in the city's thriving Southbank arts and entertainment district.
To mark this momentous occasion, the Lord Mayor joined Accor Apartments and Leases Senior Vice President Operations, Mark Hodge, in a formal ribbon cutting ceremony.
Developed by luxury property developer Jonathan Hallinan of BPM Corp, the 46-storey Shadow Play by Peppers hotel features an exquisite selection of spacious one and two bedroom apartments with striking avant garde design elements throughout.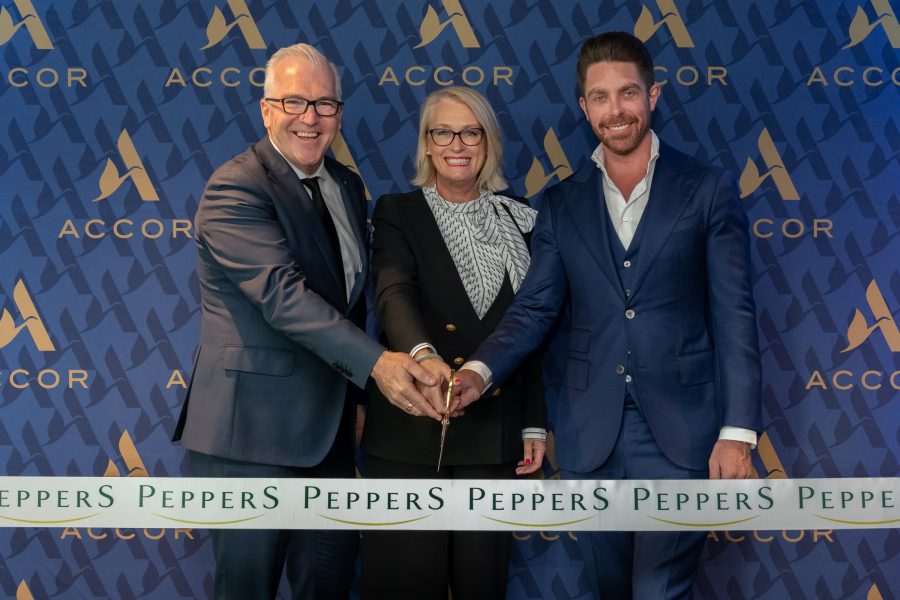 The hotel also boasts the onsite Edwin Wine Bar and Cellar, positioned to be one of Melbourne's finest food and wine experiences, along with an array of guest spaces including a heated pool, gymnasium, sauna and steam room, guest lounge and library with an adjoining patio, and an enclosed garden space on the 46th floor complete with a freestanding fireplace and commanding bayside views.
Hodge said he and the team are proud to have officially opened Accor's second Peppers hotel in Melbourne.
"Visitors to Southbank can now experience Peppers' renowned style of service, which is always attentive yet never obtrusive," he said.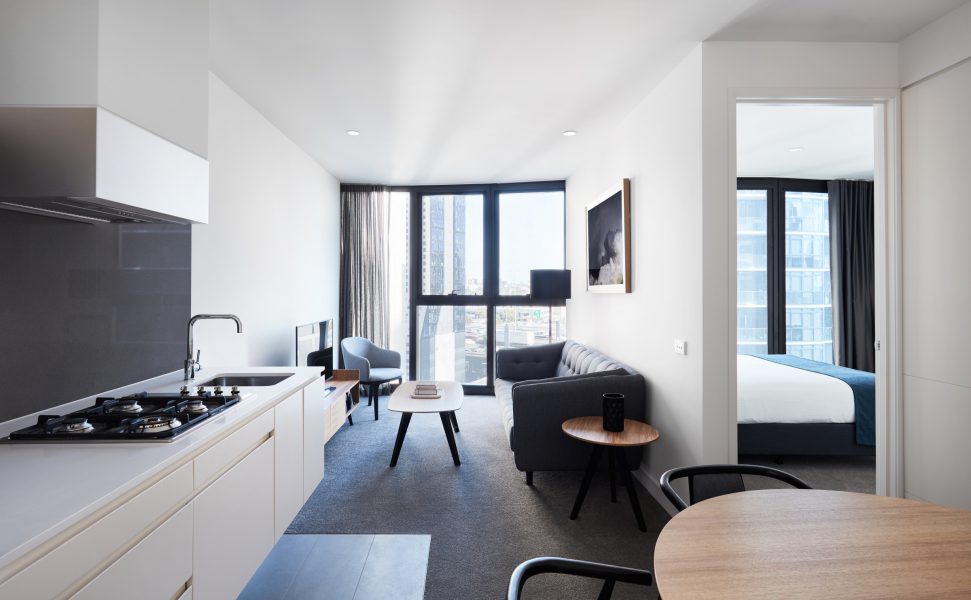 "Shadow Play by Peppers is a landmark hotel with a range of high-end amenities designed to appeal to the city's increasingly selective global market that is looking for quality, location and facilities of a world-class calibre.
"New hotels in key precincts like this play a critical role in promoting a vibrant visitor economy, while meeting the needs of growing visitor numbers to Melbourne by attracting first-time and returning domestic and international travellers.
"We're thrilled to partner with local developer BPM Corp on this project, which is a win for the economic growth of Melbourne from both a tourism and jobs creation perspective," Hodge said.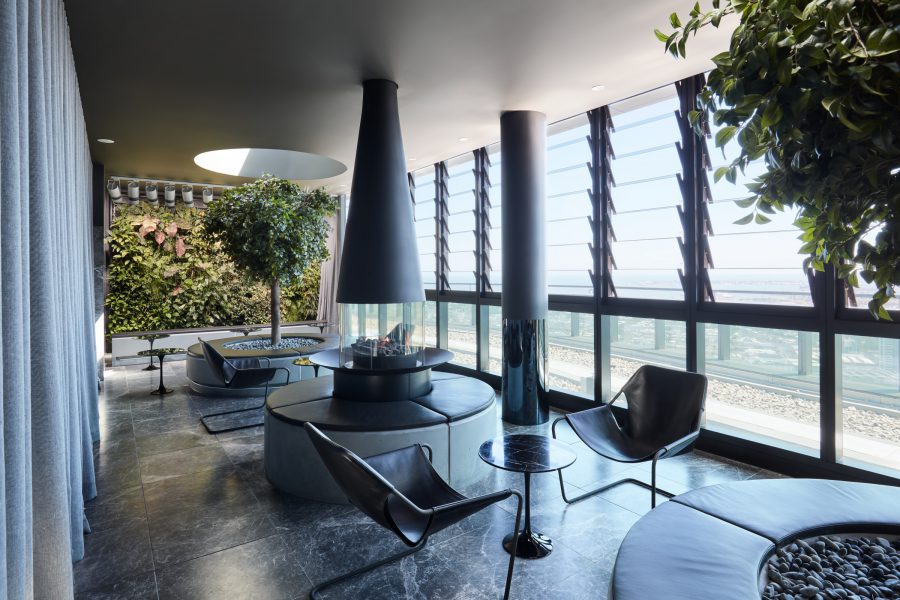 Capp said the hotel adds to Melbourne's reputation for quality accommodation and is a vote of confidence in the city's tourism industry.
"Shadow Play by Peppers offers understated luxury and will be a drawcard for both local and international guests," the Lord Mayor said.
"We're seeing unprecedented investment in hotel developments in Melbourne and luxury accommodation is in particularly high demand.
"Melbourne's tourism industry is worth $15.7 billion each year and supports thousands of local jobs. This opening is fantastic news for our local tourism and hospitality industries," she said.