A unique, world famous collection of Surrealist art, headlined by Salvador Dalí, is heading to Te Papa in Wellington later this year.
Dalí and the Surrealists: Masterpieces from Museum Boijmans Van Beuningen opens 5 December 2020 and runs until 26 April 2021 in Te Papa's gallery, Toi Art.
The 180 fascinating pieces include major works by artists such as Salvador Dalí, Max Ernst, Leonora Carrington, René Magritte and Marcel Duchamp.
Te Papa is the only venue in the Asia Pacific region to host the exhibition, which is coming from Museum Boijmans Van Beuningen in Rotterdam, The Netherlands, and includes sculpture, furniture, paintings, graphic design, prints and photography.
Visitors will be able to see iconic Surrealist works such as Dalí's Mae West Lips Sofa (1938), a playfully subversive couch shaped as a lush pair of red lips, and René Magritte's La maison de verre (1939) (The glass house); an uncanny masterpiece in which a man's face looks out from the back of his head.
Te Papa's Tumu Whakarae (Chief Executive), Courtney Johnston, is delighted that New Zealanders will get this rare opportunity to see some of the world's most important Surrealist works.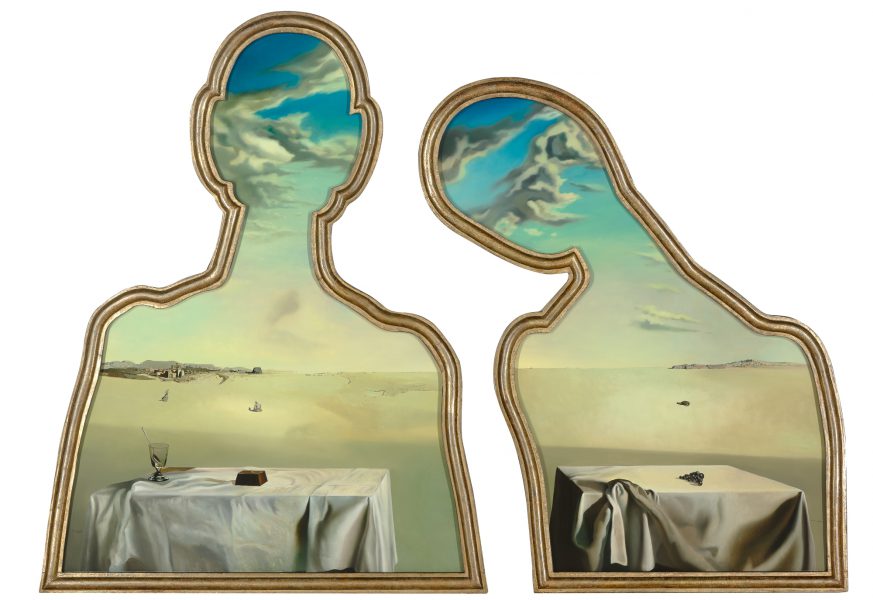 Salvador Dalí, Couple with their heads in the clouds, oil on panel, 1936. Museum Boijmans Van Beuningen, Rotterdam. Photo Studio Tromp. Salvador Dalí, Fundació Gala-Salvador Dalí, VEGAP
"Surrealist art has created many of the most defining images of the last 100 years. The exhibition will highlight the creative, influential and revolutionary nature of these artists and their work," she says.
Dalí and the Surrealists will be the largest Surrealist exhibition ever shown in New Zealand. None of the works have been seen in New Zealand before. The last significant Surrealist show toured to the Auckland City Art Gallery in 1972.
Surrealism was launched by manifesto in Paris in 1924 and brought together a group of artists and writers who saw their work as a political act. Dalí and the Surrealists includes artworks from the 1920s to the 1960s.
Te Papa Head of Art, Charlotte Davy, says that Surrealism sought to disrupt, unsettle and provoke.
"Surrealist artists tried to create a new kind of reality which was centred around dreams, the unconscious and the irrational. They used playful, subversive techniques and materials to shock and surprise their audiences," she says.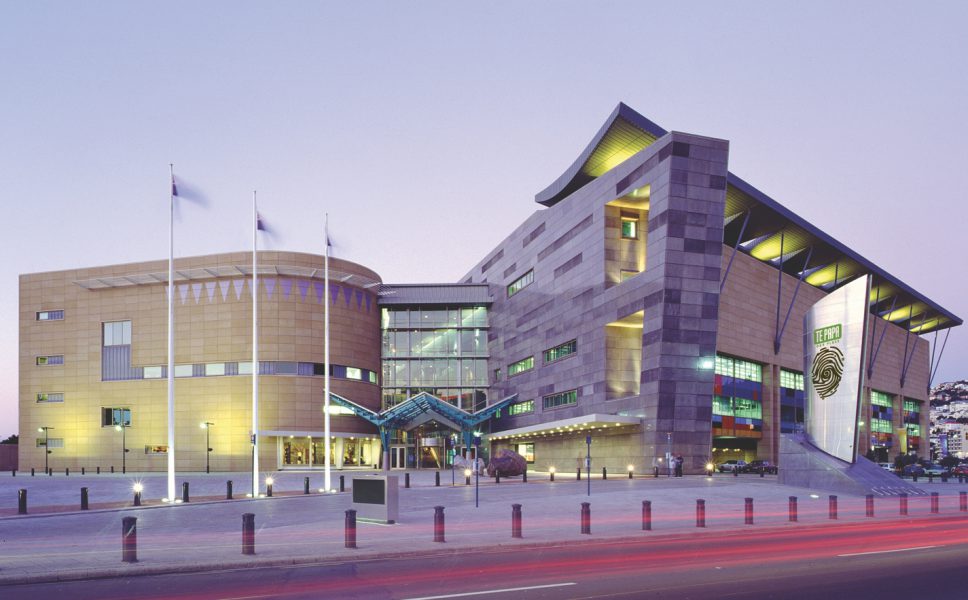 Host venue: Te Papa in Wellington
"Visitors will be struck by the power of Surrealist ideas which are still incredibly relevant today – both politically and as an influence on contemporary artists," Davy says.
The exhibition includes work by all of the major Surrealist artists. The most prominent artist in the exhibition is Salvador Dalí. His works include exquisitely fine paintings and printmaking, playful sculptures and design, and unsettling film.
Museum Boijmans Van Beuningen is currently undergoing large-scale renovation work. Director Sjarel Ex says he is delighted to be able to present art from their extensive collection in overseas institutions.
"With Boijmans Abroad, our top works from the collection here in Rotterdam can be seen in museums worldwide, and always in a different setting. We wish the Surrealists a good journey and we look forward to seeing them again in our new building Depot Boijmans Van Beuningen," he says.
Te Papa Kaihautū, Dr Arapata Hakiwai, says Te Papa is honoured to host this significant exhibition.
"We are proud to host an exhibition of this calibre and give New Zealanders the chance to experience art from one of the great galleries of Europe," says Dr Hakiwai.
Tickets go on sale in October.