Regional Express (Rex) has confirmed its new fleet of Boeing 737-800s will take to the air between Sydney and Melbourne from March 1, 2021, with airfares starting from just $299 for Business Class and $79 in Economy.
Rex will be firmly going after the corporate market, with lounges, inflight meals, onboard WiFi and a generous checked baggage allowance of 32kg all part of the Business Class offering.
The Boeing 737-800s will have the same configuration as their former owner Virgin Australia, with eight seats in Business Class and five rows of 'Rextra Legroom' maintained on the refurbished jets.
Rex – which pre-COVID had a fleet of 60 Saab 340 aircraft (pre-COVID) and operated 1,500 weekly flights to 59 destinations throughout all states in Australia – will have three Boeing 737-800s operating at the time of launch and the airline's Deputy Chairman, John Sharp, said it was a "historic new era for Australia's domestic air travel".
"Rex will offer all the usual perks of a full service carrier including eight Business Class seats," he said "All fares include checked baggage allowance, food, pre-assigned seating and online check-in.
"Lounge access and on-board WiFi will be free for Business Class, whilst Economy passengers can access these options for a small fee.
"In short, we will be offering premium full service with our trademark country hospitality but at fares pegged at the budget carrier level," Sharp said.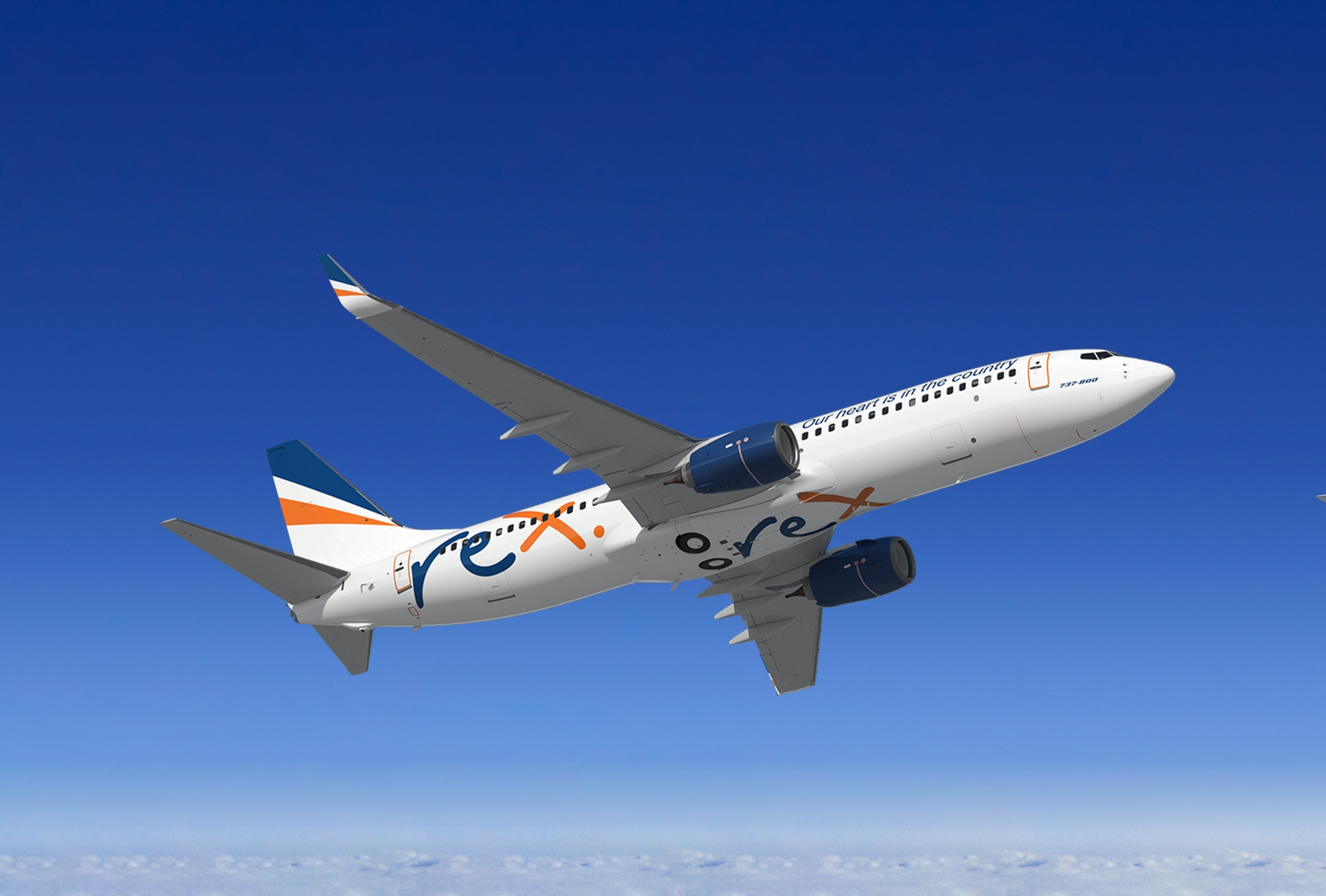 He said there would be a solid schedule on offer when jet services take off.
"The first three Rex Boeing 737-800s will take off between Sydney and Melbourne on 1 March 2021 [and] Rex will begin with nine Sydney-Melbourne return services a day," Sharp said.
"By Easter, two additional 737s will be added to expand our domestic network to Brisbane and other capital cities.
"If all things go as planned, we hope to grow our fleet to 8-10 by the end of 2021.
"This is an exciting opportunity for travellers [and] for the first time they don't have to choose between low fares with minimal service and premium pricing for more reliable flights," he said.
At the pointy end, alongside the entry-level Sydney-Melbourne 'Biz Saver' airfares at AU$299, the normal 'Biz' will start at AU$399 and the flexible 'Biz Plus' will be priced from AU$599.
Rex is expected to strong connecting demand from its regional network and Boeing 737-800 flights to Adelaide and Perth are also expected to commence in 2021.
Here is a look at Rex's network alone from March 1, 2021: