From the masterminds behind Sri Lanka's leading luxury hotel collection, Resplendent Ceylon, comes Reverie – a collection of laid-back boutique properties which embrace the slow pace of life that the island embodies.
The collection has launched with the opening of Kayaam House in Tangalle (in January 2023), and Ahu Bay in Ahungalla (in February 2023).
The properties are located just two hours apart along the south coast, famed for its miles of golden sand and palm-fringed coastlines, abundance of marine life and ocean-washed shores.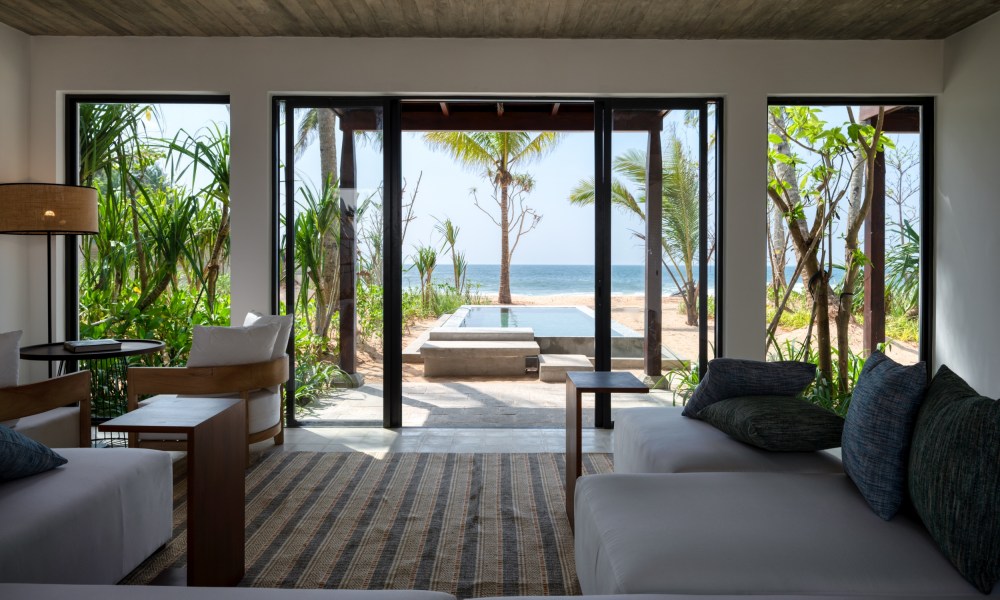 "The core brand values remain the same as Resplendent, as Reverie is a sister brand and born out of the same family and concept," said Resplendent Ceylon Managing Director, Malik J. Fernando.
"Our offerings in terms of guest experience and service will be mindfully and personally paced. Reverie however will focus on smaller, intimate properties across Sri Lanka," he said.
Perched on Ahungalla Point between two secluded bays on the south-west coast is Ahu Bay, a relaxed beach house for free-spirits, made up of a collection of four suites and three three-bedroom beach villas, available either on a rent-by-the-room or exclusive use basis.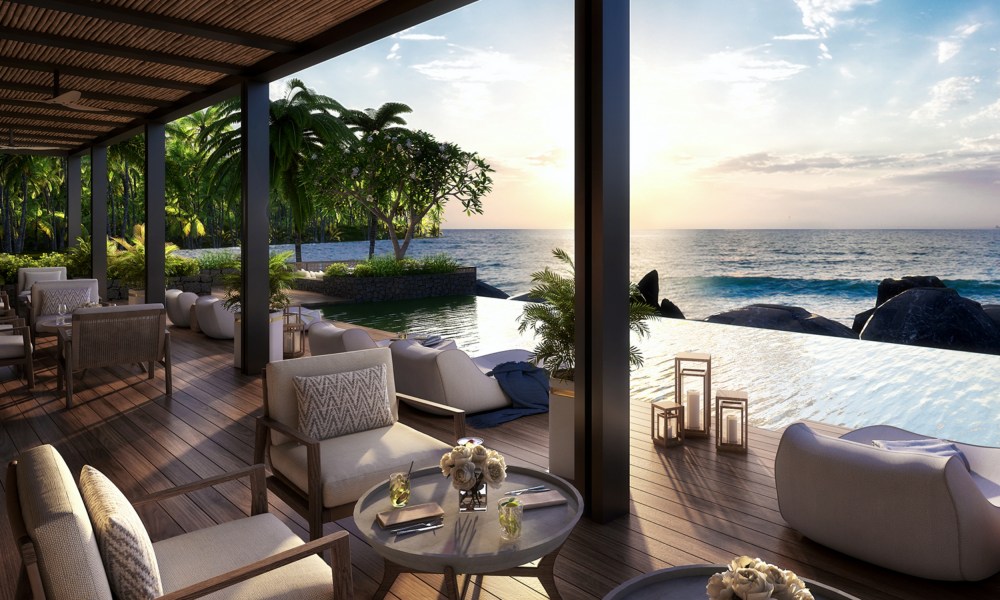 Pared-back, rustic interiors will feature neutral sandy tones, rattan furniture, recycled wood accents and plenty of natural greenery. A casual all-day dining venue which will serve Sri Lankan and international favourites, surrounded by manicured lawns, beach cabanas, a Sanctuary Spa and a shimmering infinity swimming pool.
Kayaam House situated on the south coast in Tangalle, is a spiritual sanctuary in a secluded spot just steps from the vast Indian Ocean, home to six Ocean Rooms, two Palm Suites and a chic, Bawa inspired 20-cover restaurant and bar.
The Kayaam House journey focuses on restoration and recovery with wellness as a key part of every guest experience.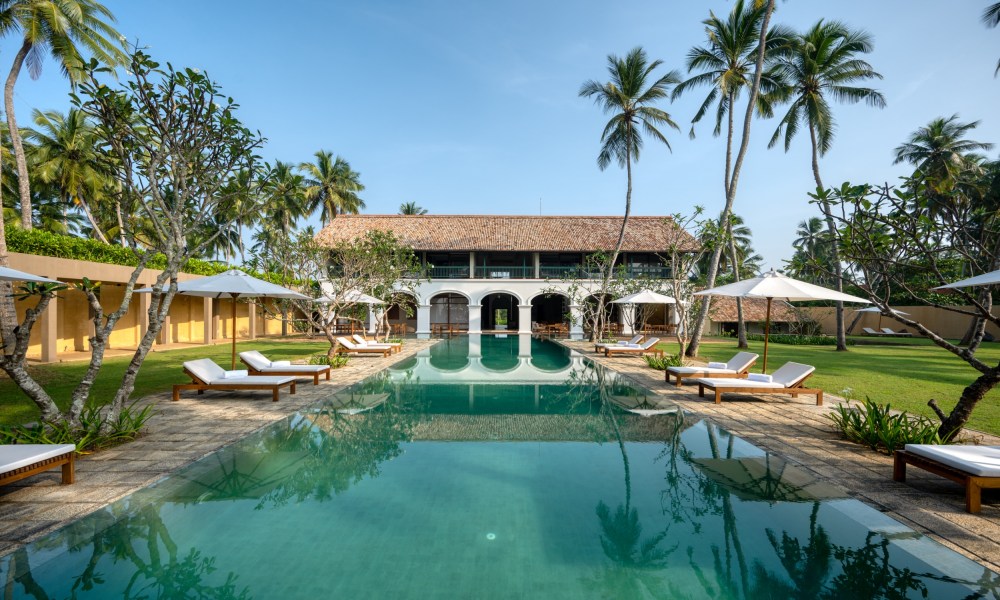 The Sanctuary Spa features a treatment room with therapies based on traditional healing methods utilising hyperlocal herbs and spices, whilst guests can find additional opportunities to bathe in nature at the outdoor yoga pavilion or at the far-reaching infinity pool.
Expertly curated by the local team, each of Reverie's properties will offer soulful experience menus that offer guests the chance to completely, mindfully and respectfully immerse themselves into Sri Lanka's rich cultural heritage.
Joining the collection soon is a third property, Kelburne Estate, set to open in December 2023 as a collection of hillside cottages in the tea carpeted mountains of Haputale.
GETTING TO COLOMBO, SRI LANKA
The best way of getting to Colombo, Sri Lanka in comfort and style.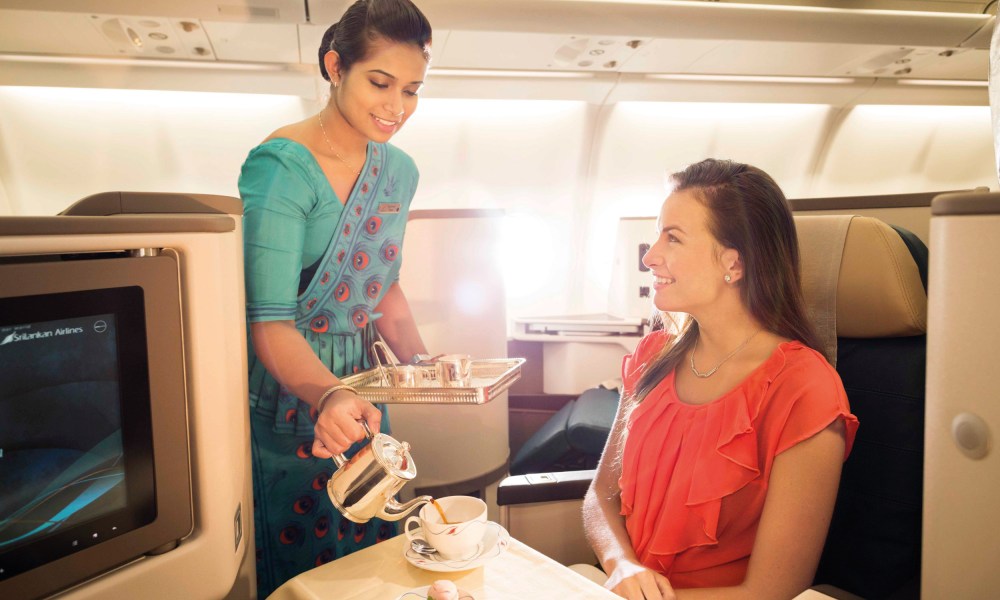 FLY SRI LANKAN AIRLINES
Wayfarer recommends flying to Colombo on Sri Lankan Airlines, the nation's flag carrier, which offers fantastic meals, onboard entertainment and legendary South Asian hospitality.
Sri Lankan Airlines flies to Colombo from across the world, including London, Sydney, Melbourne and more, on the carrier's Airbus A330 fleet that feature spacious flatbed seats in Business Class and comfortable seats in Economy Class.
Onboard across both cabins, expect delightful Sri Lankan and western dishes in both cabins, plus leading movies and TV shows on the airline's inflight entertainment system.
From Colombo, Oneworld alliance member Sri Lankan can connect you to some of Asia's best destinations, from India to the Maldives and beyond.
Book your next trip at Sri Lankan Airlines' website, www.srilankan.com/en_uk/au