Regional Express Group (Rex) has confirmed its intentions to launch flights with up to 10 narrowbody jets on Australia's 'golden triangle' between Sydney, Melbourne and Brisbane from March 2021.
The news follows an announcement by Rex to the Australian Stock Exchange on May 13, when Rex's Deputy Chairman, John Sharp, flagged the possibility of launching flights that would take on incumbents Qantas, Jetstar, Virgin Australia and Tigerair.
In today's announcement, Rex says it has been engaged in confidential exploratory discussions with various parties to assess the availability of funding for starting up domestic operations.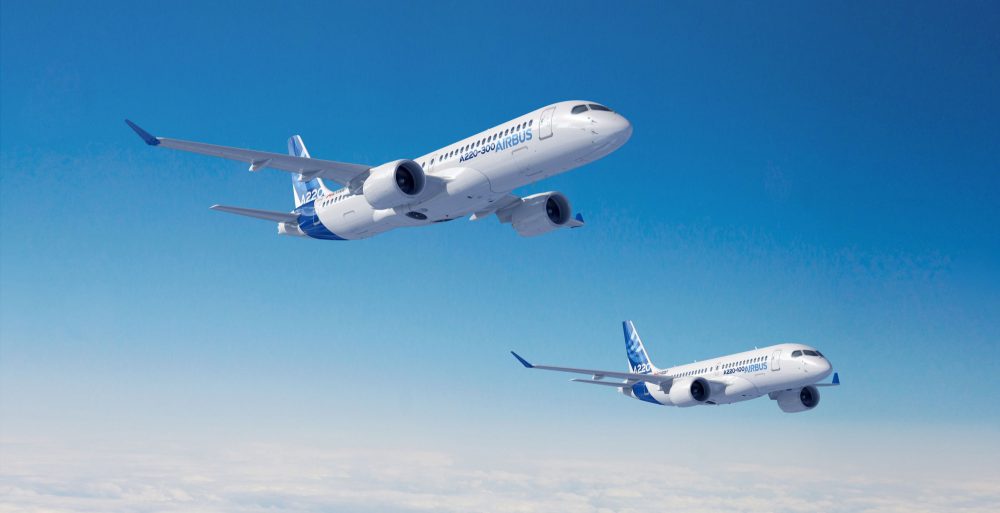 Regional Express could lease the popular Airbus A220 (pictured) or the larger Airbus A320 or Boeing 737
The carrier says the Rex Board it has now formed the view that Rex could successfully embark on domestic operations and consequently, the Board has "approved an initiative to raise a minimum of AUD$30 Million, which the Board now believes will be all that is needed for the launch of limited domestic operations, through one or more of the following avenues: sale-and-leaseback arrangement, equity injection and convertible notes".
Rex says discussions with interested parties including lessors and private equity funds have not been finalised and "the Board will reconvene within three weeks to decide on the structure of the fund raising and the maximum amount that will be raised" and where necessary, the Board will seek shareholder approval for the fund raising.
The airline revealed that "due to the strong interest shown by various external parties to participate in the fund raising, including lessors willing to provide AUD$30 Million for 15 of Rex's fleet of 60 unencumbered Saab 340 aircraft, the Board has now formed the view that funding will be forthcoming for the minimum target sought".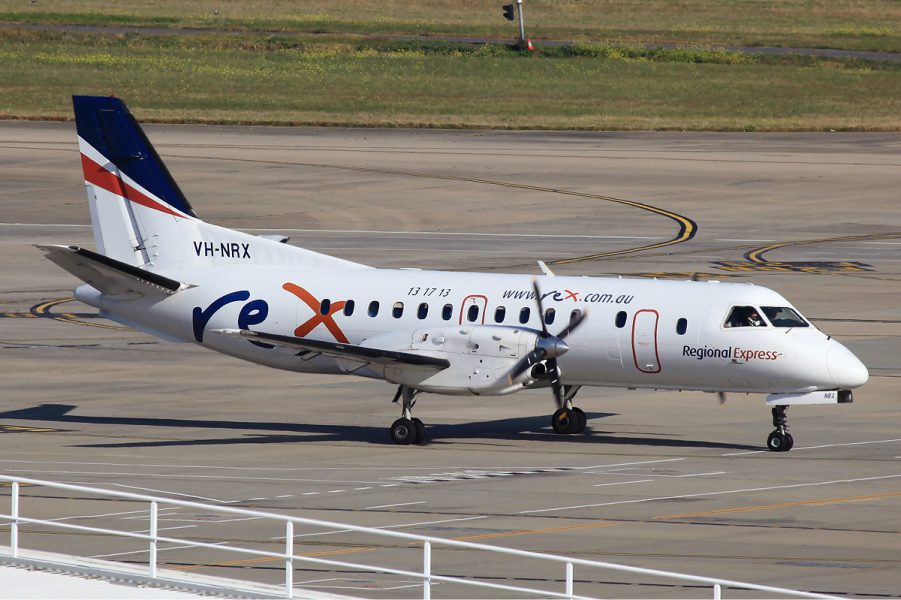 Regional Express has announced its intention to operate on major Australian domestic routes
Rex says consequently the Board has "authorised management to commence preparations in earnest for the operation of an initial fleet of five to 10 narrowbody jet aircraft to be based out of Sydney and/or Melbourne to service the golden triangle (Sydney-Melbourne-Brisbane), and the Board has confirmed 1 March 2021 as the targeted start date for domestic operations, subject to fund availability and regulatory approval".
Rex will have a number of aircraft types to select from, including the Boeing 737-800, Airbus A320/321 – that are operated by Qantas, Jetstar, Virgin Australia and Tigerair – as well as the Fokker 100, operated by Alliance Airlines, Qantas and Virgin Australia, the Embraer E170 and E190 (formerly operated by Virgin Australia) and the newly-launched Airbus A220, which has proven to be a hit across the world.
In today's announcement, Rex has also confirmed it has signed a non-binding Memorandum of Understanding with Avions De Transport Regional (ATR), the world's largest manufacturer of turboprop aircraft, to replace the airline's current Saab 340 fleet with ATR's modern and popular ATR-42 and ATR-72 aircraft.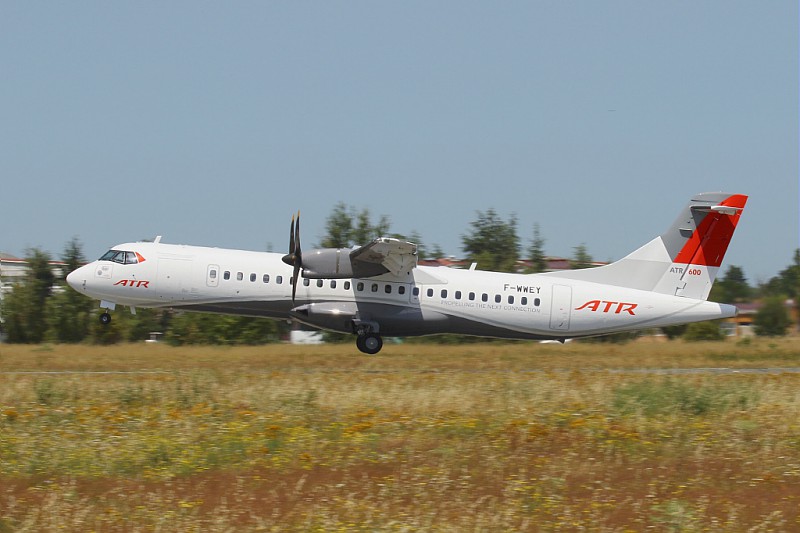 Regional Express is also set to order ATR-72 aircraft in the coming months
The move would lower the operating cost per seat for Rex, while also deliver modern and larger cabins for passengers, with the ATR-42 seating up to 50 people and the ATR-72 able to hold up to 78 people.
The ATR-72 is operated by Virgin Australia, Air New Zealand, Fiji Airways, Air Caledonie, Air Tahiti and Air Vanuatu in Australasia and the Pacific Islands and it has been a popular aircraft for both passengers and the airlines alike.
Rex's Deputy Chairman, John Sharp, said: "Rex has the biggest regional network in Australia and we are the only carrier in Australia that has been able to successfully navigate the turmoil and shocks over the last two decades with uninterrupted operational profits since 2003.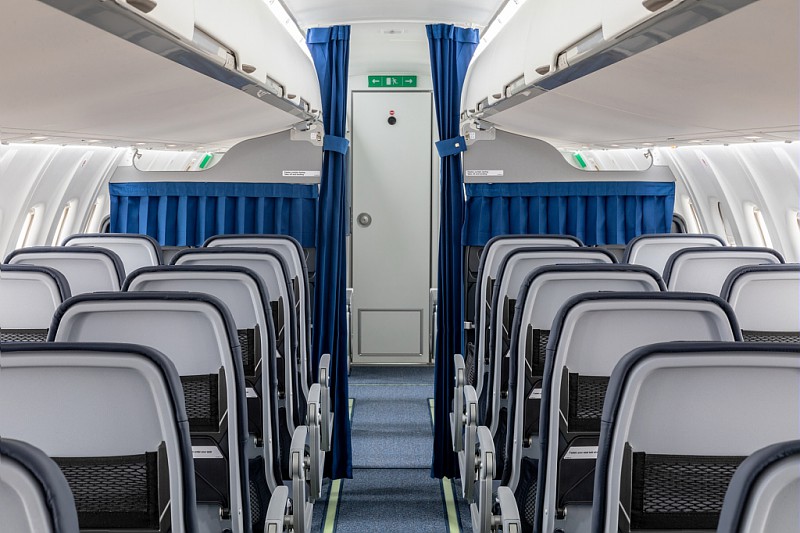 The ATR-72 will be a massive upgrade for Rex compared to its existing Saab 340 fleet
"With Rex's expansive regional network of 60 destinations, existing infrastructure in all these capital city airports, superior efficiencies and unbeatable reliability, it will simply be an incremental extension for Rex to embark on domestic operations especially since one out of every ten flights in Australia was already a Rex flight during the pre-COVID days.
"Leveraging on Rex's existing infrastructure and overheads, our cost base for the domestic operation is estimated to be at least 35% below Virgin's Australia's (pre-COVID) with 50% lower additional headcount needed proportionately," he said.
Sharp said Rex's new jet flights would offer an affordable domestic flying experience and will also look the introduction of Lounges, signalling the airline's desire to compete sharply with Qantas and Virgin Australia for the corporate traveller.
"Rex's domestic operations will be priced at affordable levels but will also include baggage allowance, meals on board and pre-assigned seating," he said. "Lounge membership will be [also] available for subscription.
"It will be a hybrid model that Rex has so successfully pioneered over the last two decades for its regional operations," Sharp said.
Prior to COVID, Rex was operating 60 Saab 340 aircraft on 1,500 weekly flights to 60 destinations throughout all states in Australia.