Qatar Airways completed a spectacular showcase at this year's ITB Berlin, the world's largest travel show, at which the airline revealed a host of 16 exciting new destinations to be launched in 2018-19.
On the opening day of ITB, Qatar Airways Group Chief Executive, His Excellency Mr. Al Baker, announced a raft of forthcoming global destinations for the airline in line with its expedited expansion plans, including the announcement that Qatar Airways will be the first Gulf carrier to begin direct service to Luxembourg.
Other new destinations to be launched by the airline in 2018 include London Gatwick, United Kingdom; Cardiff, United Kingdom; Lisbon, Portugal; Tallinn, Estonia; Valletta, Malta; Cebu and Davao, Philippines; Langkawi, Malaysia; Da Nang, Vietnam; Bodrum, Antalya and Hatay, Turkey; Mykonos and Thessaloniki, Greece and Málaga, Spain.
In addition, services to Warsaw, Hanoi, Ho Chi Minh City, Prague and Kyiv will increase to a double daily frequency, while services to Madrid, Barcelona and the Maldives will increase to triple daily.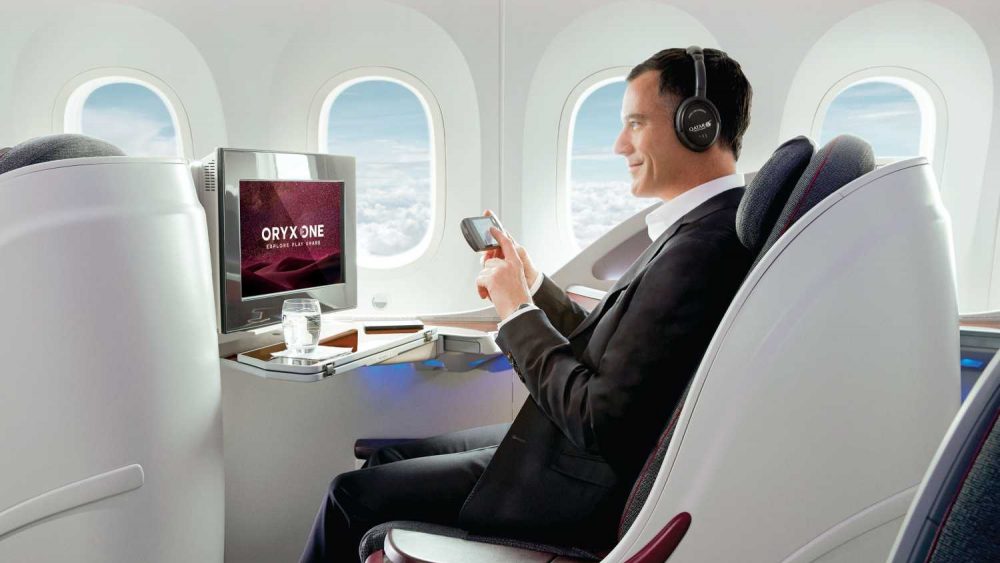 Brilliant: Qatar Airways' Business Class on the Boeing 787 Dreamliner
"We are delighted to have enjoyed such a successful week in Berlin, and are particularly excited to have had this as a venue to announce so many forthcoming additions to our global route network," Al Baker said.
"We will continue to expand, to be able to offer our passengers as much choice as possible. Similarly, we remain committed to continuing to innovate, so that our passengers can enjoy the finest experience available in the skies."
Qatar Airways currently operates a modern fleet of more than 200 aircraft via its hub, Hamad International Airport (HIA) in Doha, Qatar. Just last month, the airline welcomed the Airbus A350-1000, for which it is the global launch customer.