QantasLink has scheduled daily return flights between Lord Howe Island and Sydney from this week (Oct 3), operated by Dash-8 Q200 aircraft, following the lifting of restrictions.
NSW Health today (Sep 28) repealed a Public Health Order that had restricted travel from the Australian mainland to Lord Howe Island during the Coronavirus pandemic.
Lord Howe Island Tourism Association Executive Officer Trina Shepherd said as a result, visitors and Lord Howe Island residents will be free to travel to the island from this weekend without needing to quarantine.
She said lodges and tour operators are now gearing up to open in early October, a welcome kickstart to tourism on the island following a six-month hiatus.
"It's been very quiet on Lord Howe these past few months and we're looking forward to wowing new and returning guests with the island's incredible natural wonders once again," Shepherd said.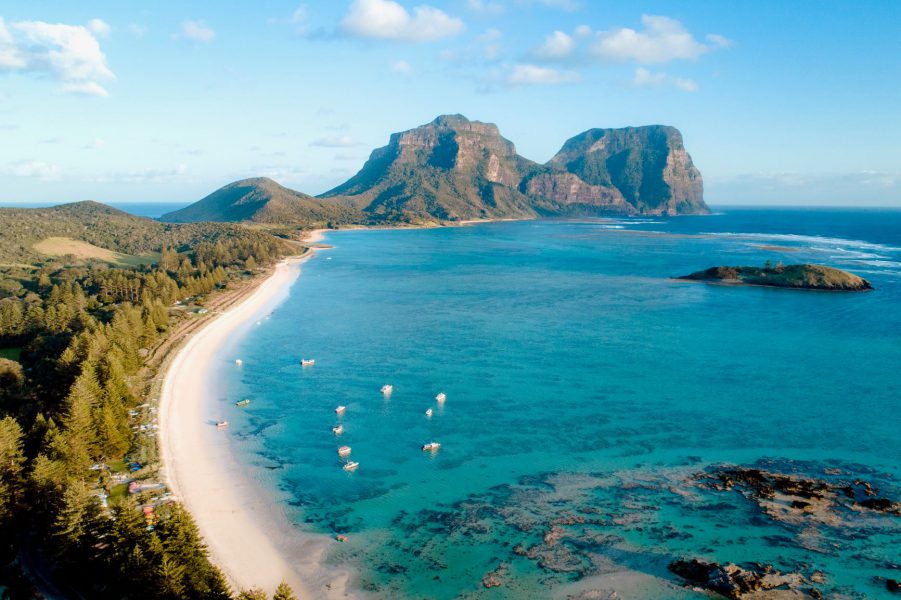 Lord Howe Island is re-opening for tourism this weekend
QantasLink Chief Executive Officer, John Gissing, said the airline would continue to monitor and respond to the demand for travel to Lord Howe this spring.
"The resumption of QantasLink flights from Sydney to Lord Howe Island will be fantastic for tour operators in the region and the local economy," he said.
"With ongoing state travel restrictions, we're pleased to be able to help more travellers explore world class destinations like Lord Howe Island, in their own state," Gissing said.
Shepherd said the repealed Health Order was the fourth issued for the island and provided for the travel restrictions to remain in place until November 28 with monthly review for an earlier repeal pending sustained low rates of Coronavirus infection rates on the mainland.
In the wake of the COVID-19 pandemic, Qantas has introduced a number of initiatives to encourage customers to book with greater flexibility, as well as to improve safety and peace-of-mind when travelling domestically through its Fly Well program.