Harrison Kenney from Cantina OK! has been crowned the winner of the 2020-21 Patrón Perfectionists Cocktail Competition Australian final with his unique cocktail, TEAL.
Kenney will now join the other global finalists hailing from 22 countries across the world to represent Australia in the Global Final taking place at Hacienda Patrón, Mexico, in January 2022.
Bacardi-Martini Australia Brand Ambassador and 2018 Patrón Perfectionists finalist, Joseph Chisholm, said with an innovative take, this year's edition has seen a digital execution and consumer engagement, providing the contestants with a global online stage to further showcase their skills and passion.
"This year had many curve balls and speedbumps throughout this competition, and had a slightly different feel, with competitors asked to use household ingredients," he said.
"However, we (the competitors) stayed true to our values and managed to pull off a very successful competition."
He said following a pivotal consumer voting stage to select their favourite creations among the top 30, 10 bartenders were shortlisted to virtually compete in the national final which was aired on the PATRÓN Perfectionists global Facebook page.
Kenney and his fellow finalists Sion Roberts (Dead Ringer), Pauric Kennedy (Barangaroo House), Corina Retter (Capitano), Grace Rawlins (Memphis Slim's), Pravin Phuyal (Hot Tamale), Niccolo Maffezzoni (The Trader Bar), Aiden Rodriquez (Eau de Vie), Rebecca Bayley (Cielo Rooftop), Daniella Darakis (The Gresham) all competed (virtually) in front of an esteemed panel of judges to decide the winner.
"We judged each cocktail on taste, appearance, inspiration, and originality. Our four judges collectively agreed Kenney had the best presentation with TEAL and the cocktail felt truly authentic to him, welcoming others to enjoy it."
Kenny said he was thrilled with the win and the chance to represent the nation.
"It is a privilege to win this prestigious award for a cocktail that I have created, and now to represent Australia, a country that has one of the greatest bar scenes in the world at the Global Final, is a dream come true," Kenny said.
"TEAL is a celebration of the green top notes of Patrón Silver, reminiscent of fresh cut grass, lime zest and eucalyptus. It's a combination of unexpected ingredients used in a way that is inspired and experience forward. All green ingredients and 100% Blue Agave makes TEAL."
Australians can try TEAL at Cantina OK! in Sydney or you can order the Patrón Perfectionists Masterclass Bundle at Hairy Dog to enjoy instantly at home and join a special LIVE cocktail masterclass on Friday, 15 October via Facebook Live.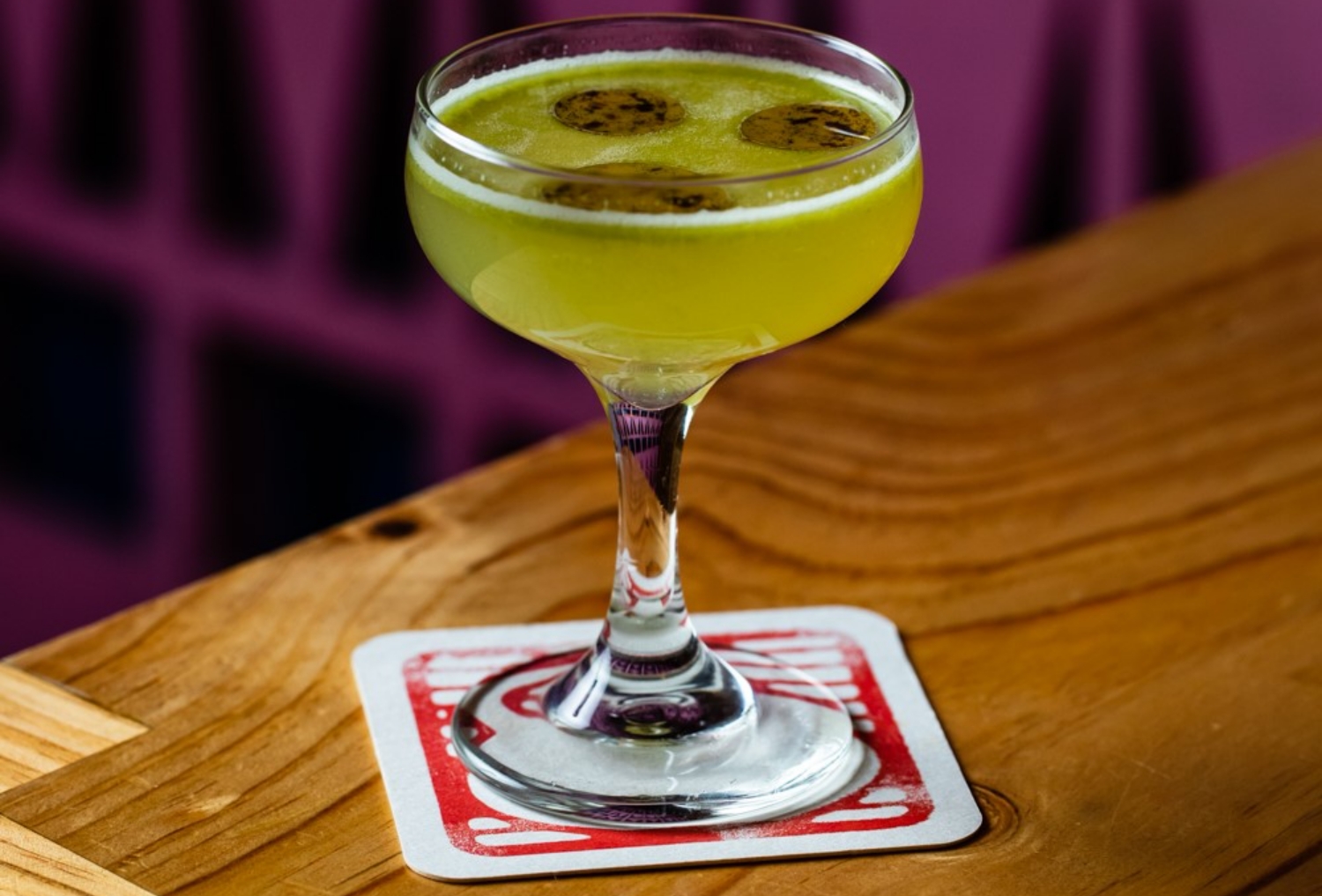 THE WINNING COCKTAIL: TEAL
How to make the TEAL by Harrison Kenney from Cantina OK!
TEAL
Glass: Coupe
Ingredients:
-3 x 50 cent size pieces of fresh Kiwifruit
-30ml Patrón Silver
-10ml Fino Sherry
-20ml Fresh pressed Lime Juice
-20ml Freshly juiced Celery
-15ml Simple Syrup 1:1
-3-5 drops of Vanilla EVOO
Method: Shake and fine strain (except the EVOO), then add the Vanilla EVOO.