Perched above Waikiki Beach, the brand-new Voyager 47 Club Lounge at Outrigger Waikiki Beach Resort will warmly welcome its first guests July 1, 2018.
Exclusive to resort guests staying in Voyager 47 Club level rooms and all suites, the premier club lounge provides a serene, oceanfront retreat to enjoy complimentary, locally sourced bites as well as premium coffee, craft beer and specialty cocktails. The venue can also be booked for private events, offering an inimitable setup with sweeping views of Diamond Head, iconic surf breaks and stunning sunsets.
"Since 1947, Outrigger has provided the best of Hawaii hospitality with its stellar service and authentic aloha – our Voyager 47 Club Lounge is a new way for us to provide enhanced experiences for our guests that make their voyage with us even more memorable," said Revell Newton, general manager at Outrigger Waikiki Beach Resort.
"As a premium beachfront brand – we're conscious to make smart environmental choices; our Voyager 47 Club Lounge is serving-up local ingredients and our new Cintas uniforms are made from textiles created with plastic bottles diverted from landfills."
Check out Outrigger Waikiki Beach Resort on Wayfarer TV below.
Located on the resort's second floor, with unobstructed views of Diamond Head – guests can start their day with premium Kona coffee and breakfast bites including fresh local fruits and eggs, pastries, homemade jam and more.
To help plan the day, a dedicated club concierge will be available for Voyager 47 Club Lounge guests to personally assist with anything from recommendations to reservations for activities, to eateries and cultural programs.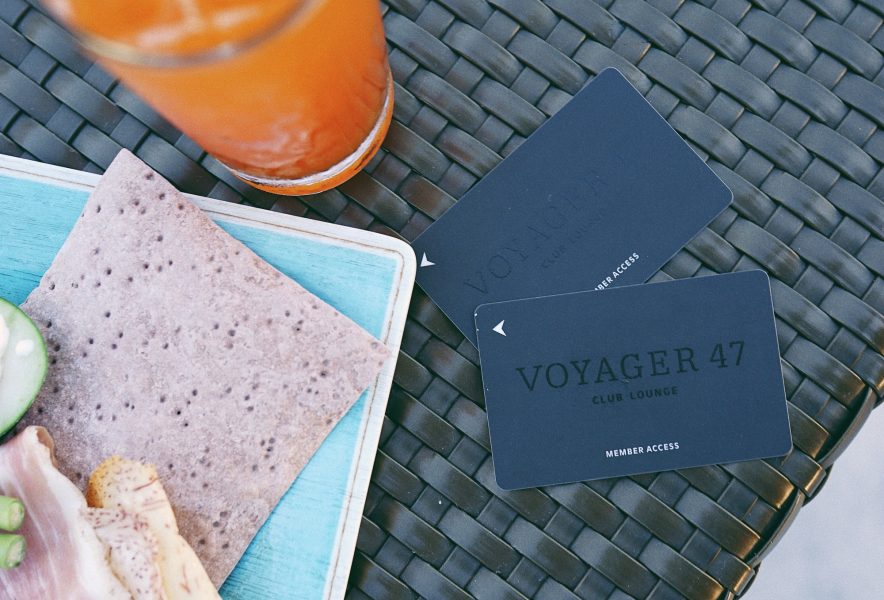 Guests can return for the sunset to indulge in Outrigger's locally inspired tasting menu with pupu platters and specialty draft beer bar – featuring seasonal brews plus local wines. In addition, Voyager 47 Club Lounge guests receive a complimentary two-day Tesla test drive as part of their stay, based on availability.
The Voyager 47 Club Lounge at Outrigger Waikiki Beach Resort will be available exclusively to guests staying in Club Level Rooms on the dedicated 14th-16th floors, with 104 rebranded rooms in total.
Hours of operation for the Voyager 47 Club Lounge are from 6:00am-9:30am and 5:00pm-7:00pm.
2335 Kalakaua Ave, Honolulu, HI 96815, USA. Tel: +1 808-923-0711