"New York is back." They were the four emphatic words from Accor's Chairman and CEO, Sébastien M. Bazin, that kicked-off the 'CEOs Check-In' session in appropriate fashion at the 44th Annual NYU International Hospitality Investment Conference in New York this week (June 6).
London is back. Sydney is back. Singapore is back. Global travel is back. And, as many hotels are quickly finding out across the world, travel is back in numbers like we've rarely seen before.
"It feels good and it's a very interesting time," Bazin said. "I've never seen so much demand and better pricing [and] we now have pricing above pre-pandemic."
IHG Hotels and Resorts CEO, Keith Barr, said the performance of the industry was even better than what the leaders forecast on the same session at the last NYU Conference in November 2021.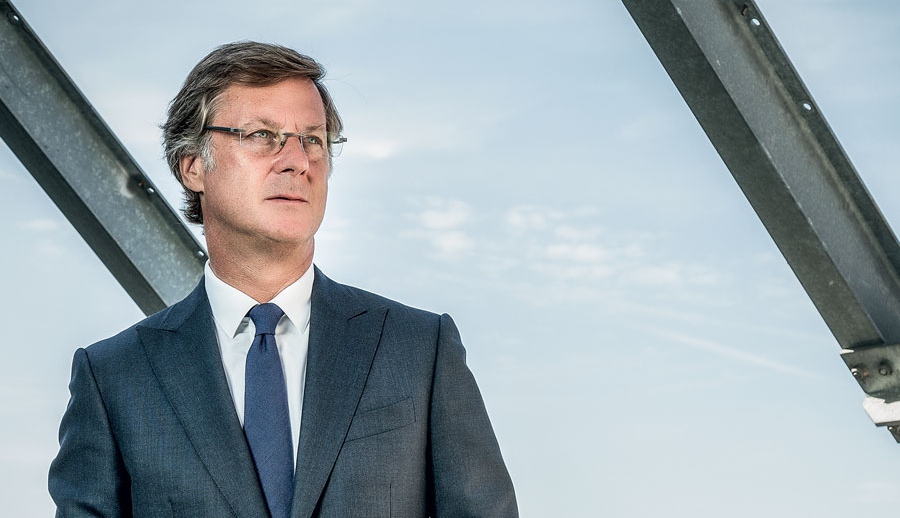 "We sat here last November and said for North America there would be a record level of demand for Q2 and Q3 and that's coming to life," he said.
"The pricing power and the demands of the consumer, both on the business side and leisure side.
"Europe is coming back and it's going to have a great summer. The Middle East is still doing very well and Asia is opening back up."
Within North America, the level of the recovery has been astounding, with STR now forecasting that on a nominal basis, RevPAR is now expected to surpass 2019 levels in 2022, a year ahead of schedule.
Occupancy for the year is projected to come in under the pre-pandemic comparable, while ADR and RevPAR are forecasted at US$14 and US$6 higher than 2019, respectively.
"The volume of pent-up demand is extraordinary," said Marriott International CEO, Anthony Capuano. "Throughout the year we are going to growth in both occupancy and rate and the pricing power has been extraordinary.
"All of us [on the panel] have seen over the last few quarters the resilience of travel, and of our business model, even in the face of the challenges out there, like the [war in] the Ukraine, and most of us are not seeing it in our numbers.
"In less than two years, all of us [on the panel] are achieving extraordinary rates."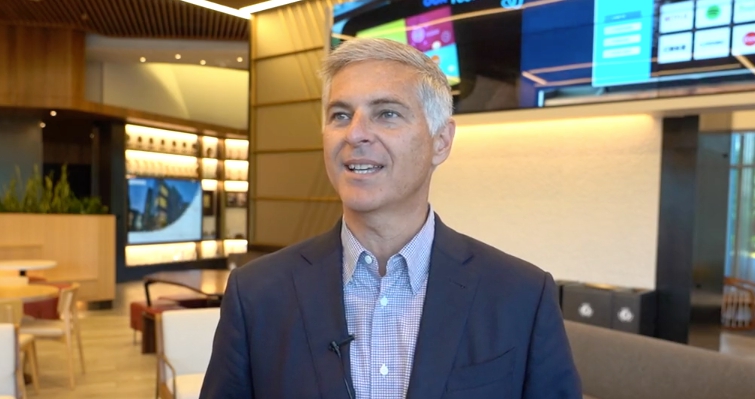 Hilton President and CEO, Christopher J. Nassetta, said right throughout the pandemic, he remained confident of the bounce back.
"I frequently [in interviews in 2020] said 'when we wake up, in a couple of years from now, trends and demand patterns will look a lot like they did in 2019 than they look now' and I got a lot of rolling of eyes and publicly a lot of laughter and that's now where we are," he said.
Hyatt Hotels Corporation President and CEO, Mark S. Hoplamazian, said there "have been many false rumours about the demise of our industry in the past, and let's not be fooled by that, because it's the human urge to get together, reconnect, convene – whether it's for business or personal reasons – as there's an amazing human emotion to it and that's what I think is driving all this pent-up demand".
Bazin did, however, have some reservations about hotels being able to operate at full capacity given the global labour shortage for the hotel industry.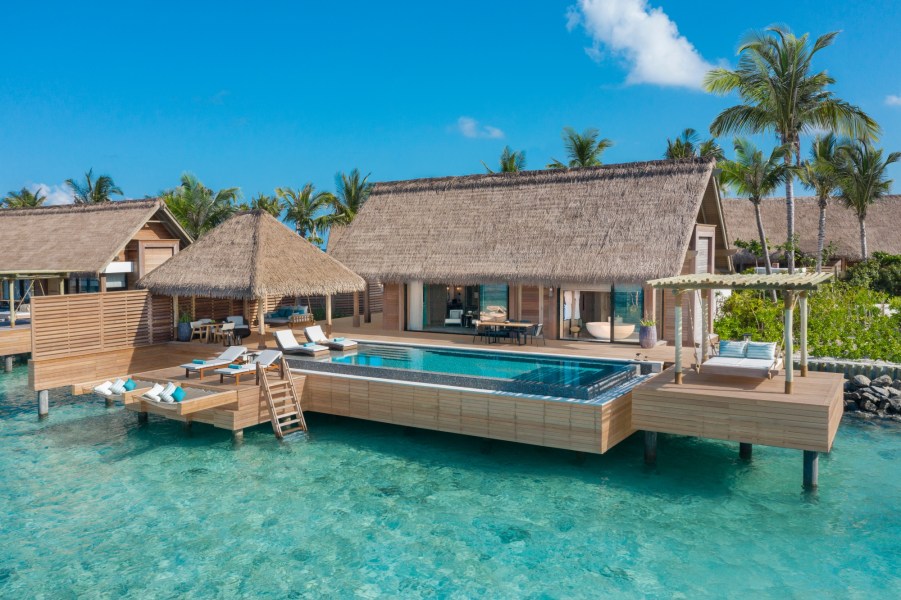 "Of course we have some doubts about Asia-Pacific [with some nations closed], however, [as] I'm a half-full glass type of guy and we are going to have a great [Northern] summer all over, it is very likely at this stage that many of our hotels all over the globe probably cannot accept to have full occupancy hotels, have clients for seven days, have lunches and dinners at the restaurants, because we don't have the personnel," he said.
"We don't have the labour and this is a tragedy… it's a tragedy the five of us [on this panel] have to respond to very quickly and we have to do it together.
"Let's smile and smile only when we can get people back working in hotels," Bazin said.
Capuano agreed and said guests "are willing to pay those [higher] rates, but along with those rates comes an expectation about service delivery and that's arguably the biggest challenge we [as an industry] have collectively".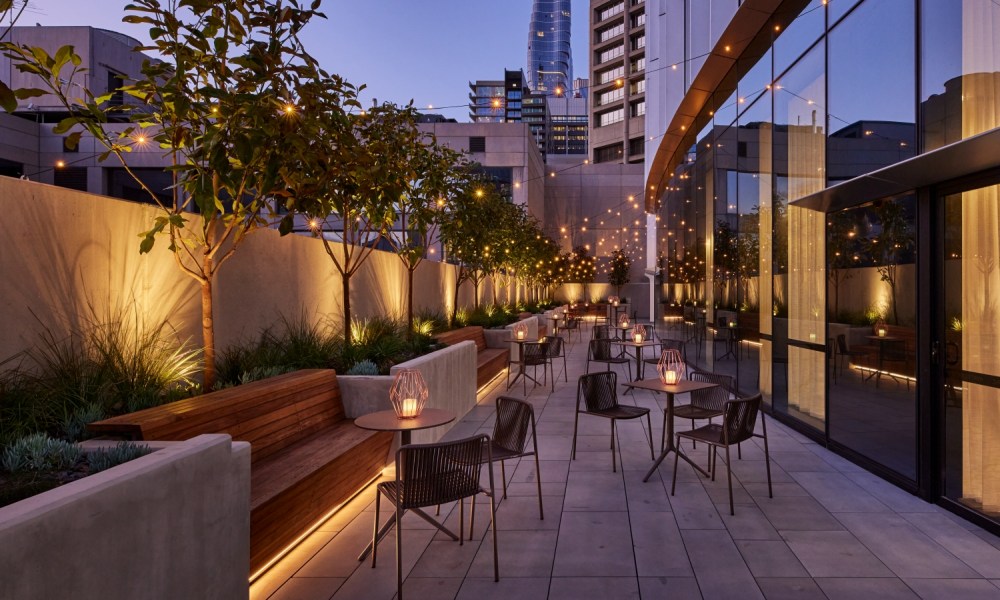 During the session, the CEOs also acknowledged they must make hospitality jobs more attractive by offering flexible schedules and pay.
The CEOs also discussed the critical need for sustainability and for offering travellers choices and greater services for the higher prices they are paying.
They addressed the increasing growth of 'bleisure', between business and leisure travel, and the new opportunities it provides hotels and travel destinations to satisfy increasing demands for combined experiences.
A focus on the need for more diversity from an ownership standpoint was also discussed, following on from Marriott's announcement before the panel about the launch of 'Bridging The Gap', which the chain says is aimed at addressing the barriers to entry that historically underrepresented groups face in owning and developing hotels in the United States and Canada.
ESSENTIALS: GETTING TO NEW YORK CITY
The best way of getting to New York in comfort and style.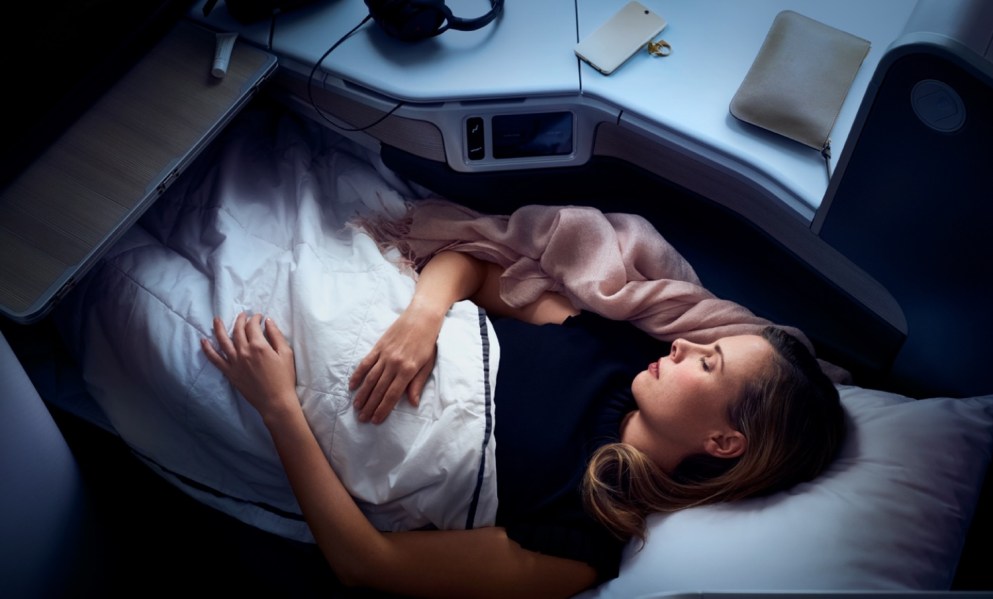 The brilliant Air Canada Business Class suite
AIR CANADA 'SIGNATURE SERVICE' BUSINESS CLASS
WAYFARER recommends flying to New York in Air Canada's brilliant Signature Service Business Class, which ensures customers will receive priority service at every stage of the journey, including access to airport concierge services, expedited check-in and security clearance, priority baggage handling and preferential boarding.
Air Canada Signature Service is the carrier's end-to-end premium travel experience featuring the Air Canada Signature Class cabin, formerly known as International Business Class.
It is offered exclusively when flying to and from Africa, Asia, Australia, Europe and South America on board the carrier's mainline Boeing 787, 777 and Airbus A330 aircraft.
Air Canada Signature Service ensures a seamless airport experience with dedicated check-in counters, expedited security clearance, lounge access, exclusive boarding lanes, priority baggage handling and more.
On board, Air Canada Signature Class customers are treated to exclusive service and amenities, including premium food and wine.