IHG Hotels and Resorts (IHG) and Mori Trust Co Ltd have signed a partnership agreement to open Hotel Indigo Nagasaki Glover Street in late 2024.
The deal marks the beginning of a significant new partnership between IHG, one of the world's leading hotel companies, and Mori Trust, one of Japan's best-known real estate development and hospitality companies.
"We are deeply honoured to be partnering with Mori Trust, one of Japan's largest and most respected real estate development and hospitality companies," said IHG Hotels and Resorts Japan and Micronesia Managing Director and CEO of IHG ANA Hotels Group Japan, Abhijay Sandilya.
"The signing of Hotel Indigo Nagasaki Glover Street demonstrates the ongoing momentum for the Hotel Indigo brand in this market, as it continues to welcome travellers from around the world with unique and fascinating stay experiences that only Japan can offer."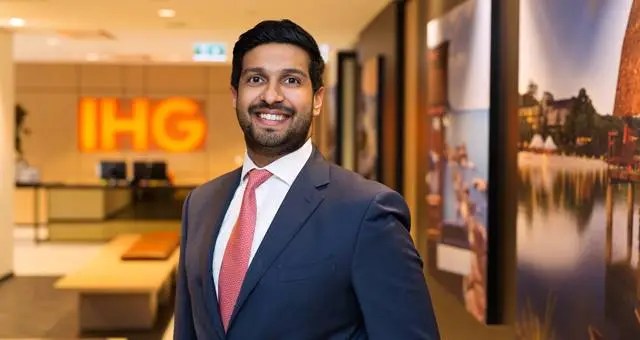 The hotel will be Japan's fifth Hotel Indigo when it opens, continuing the growth of the brand that already includes hotels in Hakone Gora, Karuizawa and Inuyama, along with the upcoming Hotel Indigo Tokyo Shibuya, which is scheduled to open later in 2024.
Hotel Indigo Nagasaki Glover Street will debut at an enviable address in Nagasaki's Minami Yamate area, with spectacular views from its hilltop location overlooking Nagasaki Port.
Once a settlement that was home to foreign consulates and residences, the area boasts a treasure trove of stories that will stimulate the curiosity of visitors.
"We are very pleased to partner with IHG Hotels and Resorts to open new Hotel Indigo in the historic Minami Yamate area of Nagasaki," said Mori Trust Co President and Chief Executive Officer, Miwako Date.
"Nagasaki City is blessed with rich tourism resources, such as the 'Sites of Japan's Meiji Industrial Revolution Iron and Steel, Shipbuilding, and Coal Industry,' which were registered as UNESCO World Heritage Sites in 2015.
"We are actively promoting the preservation of traditional buildings. In the future, Nagasaki is expected to attract domestic and foreign tourists and tourism consumption, and we hope that we will be able to continue to provide our guests with history and culture through accommodation, and to disseminate new value."
With so much history to draw from, the hotel's Neighbourhood Story will be "Travelling through Time and Space: Japanese, Chinese and Dutch Labyrinths", highlighting 'Wakaran' (Japanese 'Wa', Chinese 'Ka' and Dutch 'Ran'), where Western and Eastern customs and cultures have intersected.
Hotel Indigo Nagasaki Glover Street will be housed in a rare, historic Romanesque red-brick building. It will coincide with the revitalization of the nearby "Old Glover Residence", national treasure "Oura Tenshudo", and several other nearby 19th century buildings as part of the National Government's Important Preservation District for Groups of Traditional Buildings. The hotel will have approx. 70 rooms as well as dining facilities and a fitness centre.