The latest Hyatt Place hotel to open in Australia has made a striking debut at Melbourne's thriving Caribbean Park business precinct this week (Feb 16).
Owned and developed by the Spooner family, the Hyatt Place Melbourne Caribbean Park features 171 spacious guestrooms, including one and two-bedroom suites, and is aimed at the multi-tasking traveller and the high-energy professional to take advantage of the expected growth in Melbourne's corporate travel and the leisure market.
After 30 years of relentless development by the Spooner family, Caribbean Park, 27 kilometres from Melbourne's central business district (CBD), comprises 300,000 sqm of industrial property, 55,000 sqm of office space (together making up more than 50 buildings) and parkland of 275 acres.
Now, the micro-city for Melbourne's south-east has taken an exciting leap forward with the opening of the AU$75 million Hyatt Place hotel, which is expected to be popular with many of the companies located at Caribbean Park.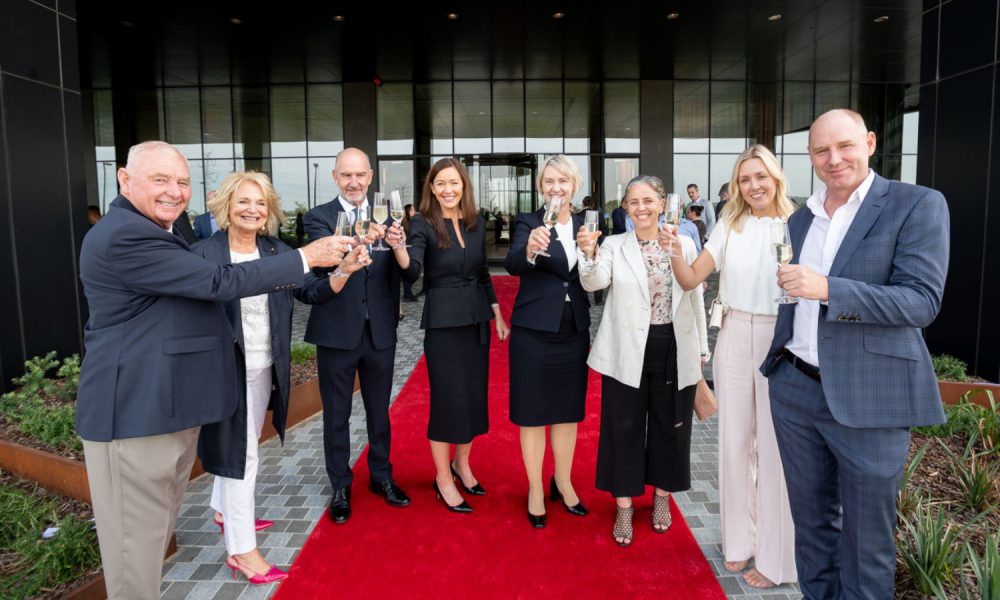 The hotel features the Hyatt Place brand's smartly designed social spaces and guestrooms with separate work, play and rest areas.
Guests will also enjoy thoughtful amenities such as free Wi-Fi and 24-hour food and beverage offerings.
Archie's Farm Restaurant and Bar, named in honour of much loved and late 'Archie' Spooner, offers diners an authentic and regionally inspired menu that draws on the best local and seasonal produce.
The farm-to-table style dining delivers contemporary a-la-carte options for lunch and dinner.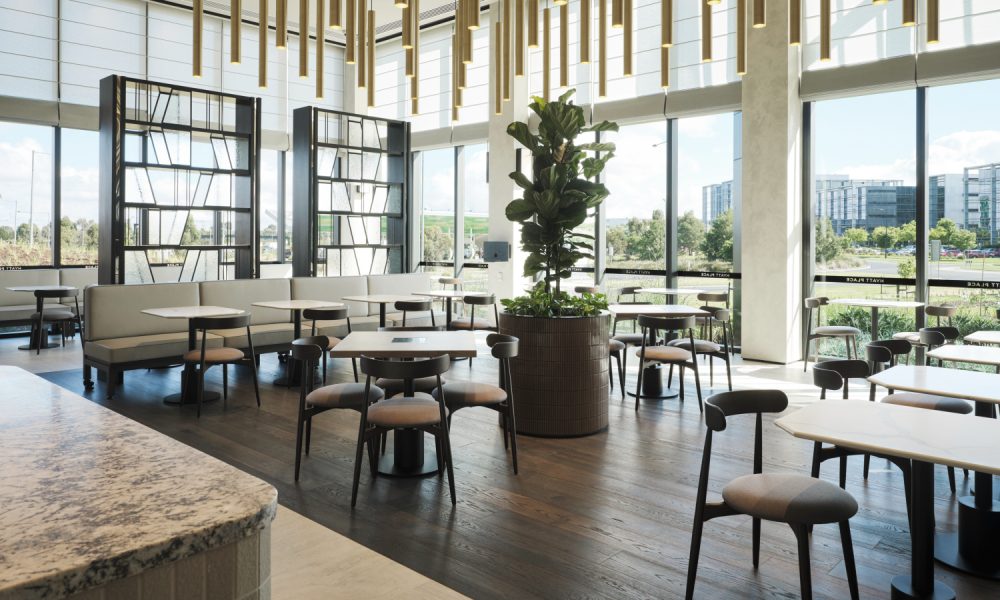 "Hyatt congratulates the Spooner family on this significant investment," said Hyatt Area Vice President – Pacific, Robert Dawson.
"We are proud to partner with Caribbean Park to create this new hotel which will introduce new standards in service and accommodation into this region."
Dawson said the new property was part of an exciting expansion for the brand in the region.
"We are delighted to welcome Hyatt Place Melbourne Caribbean Park as our tenth hotel operating in Australia," he said.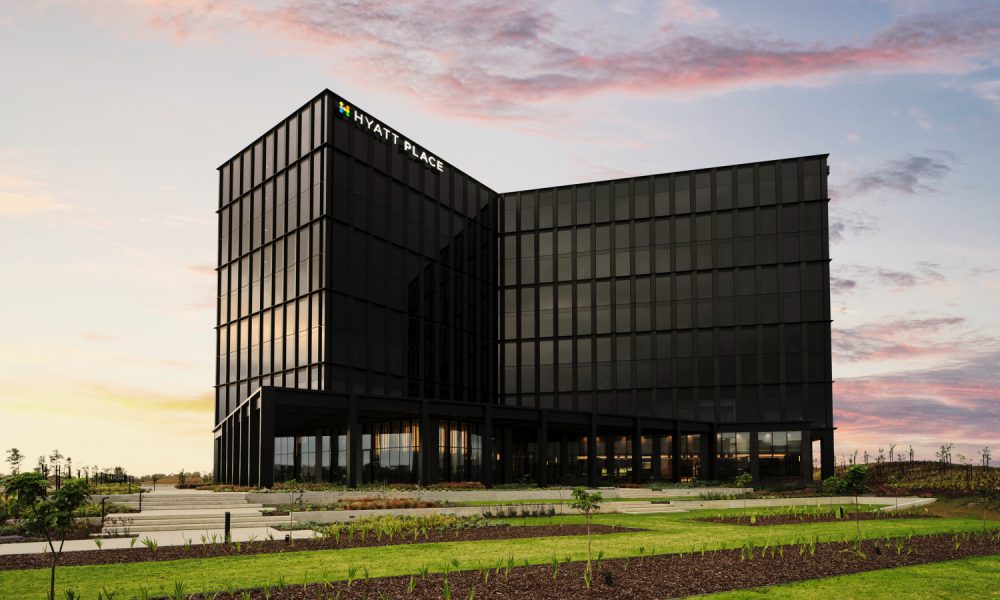 "This is also our second Hyatt Place hotel in Melbourne and Australia, and with another two Hyatt Place properties under construction, this opening shows a strong vote of confidence in the Hyatt Place brand in the country.''
Caribbean Park Director, Ben Spooner, said the opening was a particularly proud day for the family.
"In 1945, Archibald 'Archie' Spooner purchased farmland that today is home to the largest and fastest growing business precinct outside of the Melbourne CBD," he said.
"Almost eight decades later, Archie's farm resembles a micro city of industrial, office, retail and entertainment precincts. It is an important milestone in the development of Caribbean Park that today we officially open a new Hyatt Place hotel.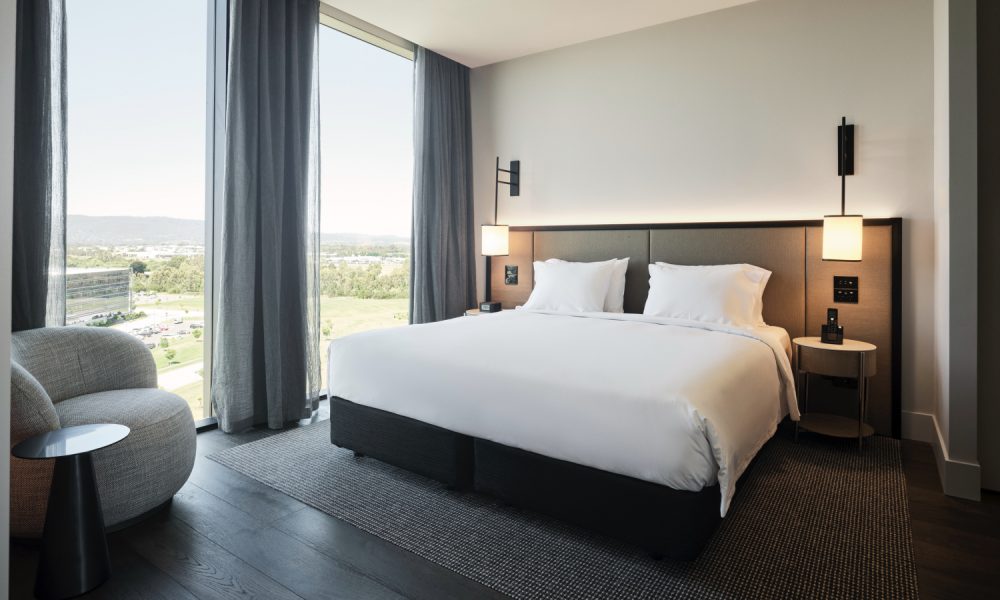 "Caribbean Park would exceed Archie's wildest of dreams today, but to honour his legacy and to acknowledge where the dream started, the Spooner Family has named the bar and restaurant at the new stunning new Hyatt Place Melbourne Caribbean Park after Archie,'' Spooner said.
Hyatt Place Melbourne Caribbean Park, General Manager, Nicole Pasqual, said all of the staff were delighted to be part of this new hotel to service Melbourne's south-east.
"As Melbourne continues to grow and thrive economically, we are excited to add to the momentum by welcoming guests with a comfortable stay at the city's largest premier business precinct outside of the CBD," she said.
"With our thoughtful designed spaces geared for work, play and rest, our multi-tasking guests can easily accomplish what they need to do while staying at Hyatt Place Melbourne Caribbean Park," she said.