The Carlin Boutique Hotel has made its long-awaited debut in Queenstown, New Zealand, with the property officially opening last week (Mar 24).
The stylish boutique luxury hotel is a labour of love for property developer, composer and hospitality industry veteran, Kevin Carlin, who personally oversaw the construction and interior decorating of the hotel and will remain as majority shareholder.
"Building a hotel during a pandemic is far from ideal, but through good planning and hard work, we have been able to achieve the unimaginable and open our doors after just 14 months of construction," he said.
"The fact our opening is timed with the re-opening of New Zealand's borders is serendipitous but we are very grateful for this seemingly perfect timing."
With an elevated location in Hallenstein Street on Queenstown Hill, The Carlin overlooks the CBD, Lake Wakatipu and the Queenstown Bay area and Carlin said guests can expect stunning views from every suite.
"After a 30-year association with Queenstown, I know it is one of the most amazing places on the planet and I remain confident in the future of high-value tourism in New Zealand," he said.
Spread over seven floors, The Carlin offers a range of spacious suites in one-, two-, three- and four-bedroom configurations with 88 to 500 square metres of indoor and outdoor living space per suite.
Carlin said he designed the hotel and its extensive features based on luxury hotels in Europe and they include private butlers, private chefs, private massages, a separate private entrance, extra-large indoor and outdoor living spaces and access to a private jet and luxury vehicles.
"The flexible room configuration allows the hotel to offer The Carlin Skyhome Penthouse, the largest penthouse suite in Australasia – a seven-bedroom, three-level suite connected by private lift and with a private entrance," he said.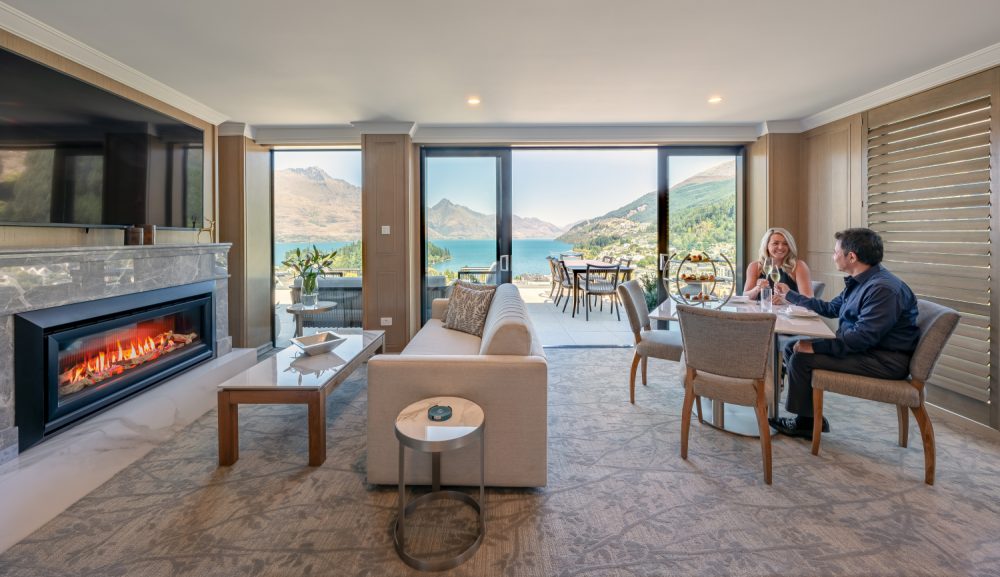 "A commitment to personalised service means the hotel will only accommodate a maximum of 50 overnight guests at any one time.
The entire property can be booked out and the Carlin has already taken a few such bookings," he said.
The Carlin's in-house restaurant – ORO – has been "designed for magnificence", according to the owner, who said it would take "fine dining to the next level with innovative cuisine showcasing Aotearoa's finest ingredients from the land and sea".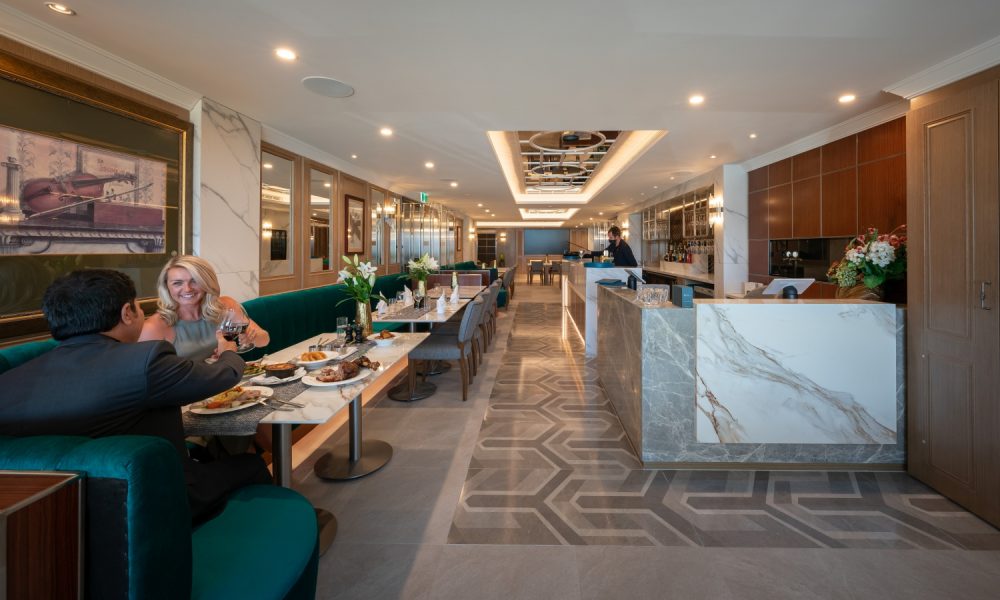 The kitchen is headed up by two chefs with Michelin Star experience – executive chef Thomas Barta, who worked with Gordon Ramsay, and head chef Yann Robert.
"There have been many challenges to overcome but this has been a true labour of love, and I'm immensely proud that The Carlin Boutique Hotel and its associated services will ensure Queenstown can deliver a visitor experience of the very highest standard of sophistication," Carlin said
The hotel is taking bookings from today, April 1.