Bali is home to an abundant population of beach venues, with one of its most adored being found at luxury resort Karma Kandara in Uluwatu.
Karma Beach is located by the iconic Uluwatu reef, offering guests and day visitors the chance to wallow in the crystal-clear waters of the resort's private beach, to the sound of chilled beats with a cocktail in hand.
Karma Beach looks destined to cement its status as Bali's best beachside offering after debuting the major renovation of the space on December 20.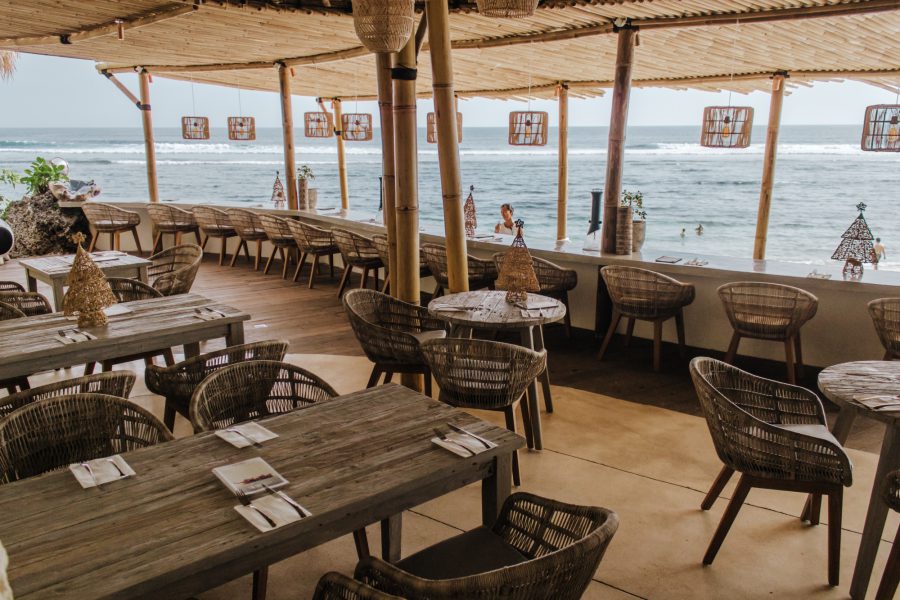 The venue has undergone an extensive renovation courtesy of the efforts of lauded designer Tina Kirschner, who has drastically redesigned the space to embrace a more tropical feel.
"We're keeping the typical Karma deconstructed beach vibe but with a more modern, sexy twist," she says.
Karma Beach is now separated into two distinct offerings; Karma Beach Dining, and Karma Beach Bar. The former has seen a seat increase from 87 to 110 due to the addition of more decking, bar seating, and large round communal dining offerings facing the beach for bigger groups.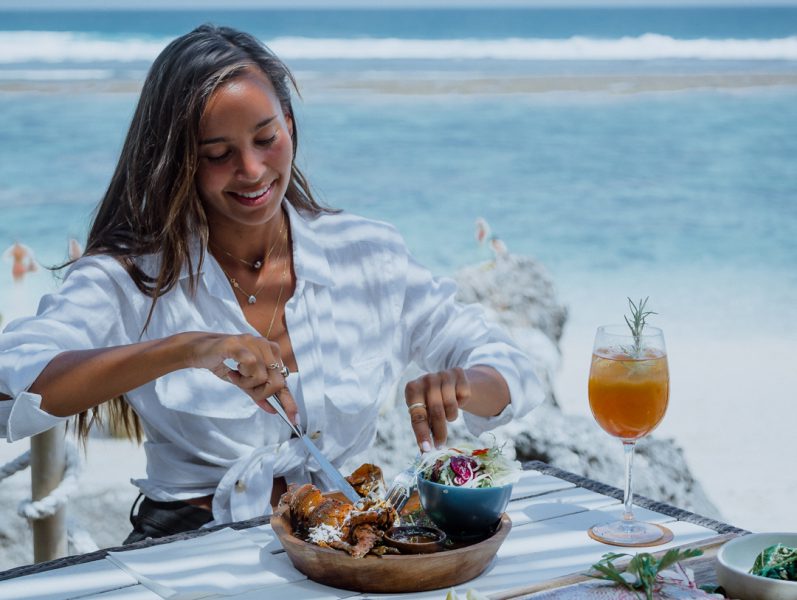 Wet weather protection is now also available, courtesy of a new thatched roof to protect diners when weather is less than perfect.
Foodies will be pleased to note that a new pizza oven and sushi bar has been introduced to the kitchen, joined by new art deco furniture and lighting, and swing chairs.
A revamped bathroom has three new beach showers for guests eager to go straight from beach to bar. A slew of new dining experiences will also be available, including the resort's famed bamboo seafood barbecue.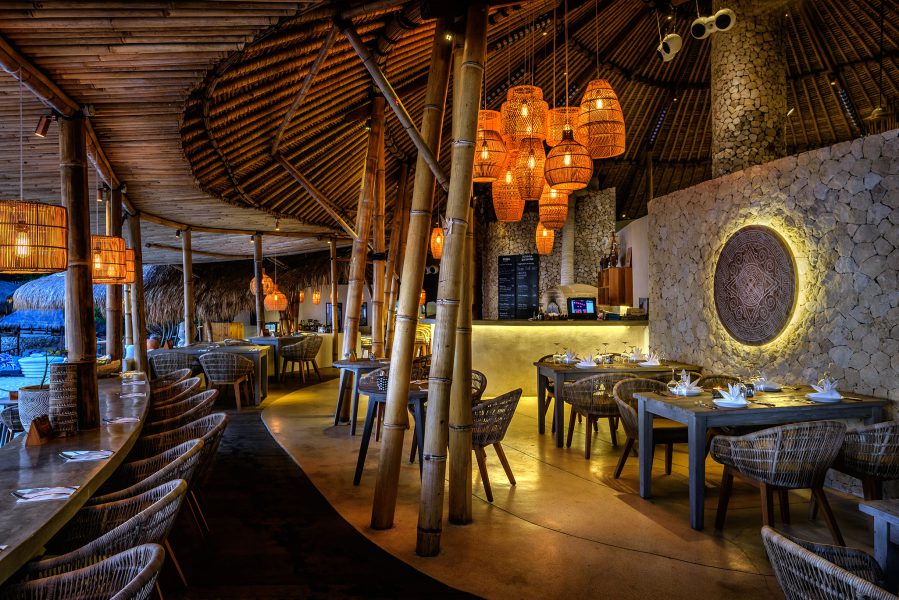 The former pizza area at the back of the restaurant will be transformed into the new bar and lounge zone.
Intended as a space to relax and enjoy some of the world's best DJs, the bar will be a haven for chilling out, boasting large swing chairs overlooking the ocean and wooden stools paired with a single large communal table, from where guests can indulge in tropical libations from the famous Karma cocktail menu.
With organic shapes and recycled materials aplenty, the new Karma Beach looks set to re-establish the Uluwatu favourite as a must-visit for visitors to the Bukit Peninsula.