Canberra's Hotel Realm has opened its new flagship restaurant, Louis, under the direction of the city's most esteemed chef, two-hatted Ben Willis.
Based in the Barton's Realm Precinct within the five-star hotel, Louis is the crown jewel of a new venture aiming at bringing a multi-layered culinary offering right at the heart of the Australian capital, combining a classical European dining experience with sophisticated cocktails.
Occupying the former Buvette space, Louis will deliver a predominantly South of France and Provencal cuisine.
Ben Willis, who was recently appointed as culinary director for Hotel Realm's parent company DOMA, traded his multi-award-winning chef hat to focus on curating a fresh and seasonal offering featuring the finest ingredients from his network of great Australian producers.
Sun Hwa Jang, who operated as sous-chef at Aubergine, will lead the kitchen as head chef.
Collaborating with renowned interior designer Rachel Luchetti of Luchetti Krelle, Louis' design aesthetic will showcase a variety of noble materials and textures including marble, regionally sourced leathers, textured glass, and bronze metals.
With a custom marble mosaic bar front, the space's dining room showcases marble lazy Susan tables with richly coloured bentwood chairs, Thonet Hoffman stools, Missana low stools and custom banquettes, as well as pendant lighting and custom rugs.
The restaurant is part of a wider venture aiming at injecting a new spirit into the precinct with a modern Australian-inspired bar, restaurant, garden, and courtyard relaxed area, each boasting their own identity and unique offering.
Across Louis and through the Garden Bar sitting at the centre of the area can be found Louis Alfresco, previously the Ostani Bar.
With its outdoor area, bistro chairs, custom lounge styled banquette and Rendition tiles, Armanda Alfresco maintains a touch of French traditional hospitality whilst diversifying the culinary experience further.
With a European menu that draws inspiration from Provence and the French Riviera in the south of France, guests can expect Mediterranean flavours throughout dishes that include John Dory with braised beans and chorizo, Fougasse and tapenade, as well as Potato and leek Pithivier sublimed by salsa verde.
Cheese aficionados will enjoy the French selection of Roquefort, Comté and Délice de Bourgogne, while those with a sweet tooth can indulge in some all-time classics Chocolate Fondant and vanilla ice cream, Crème Caramel and citrus salad, or Praline ice cream sandwich.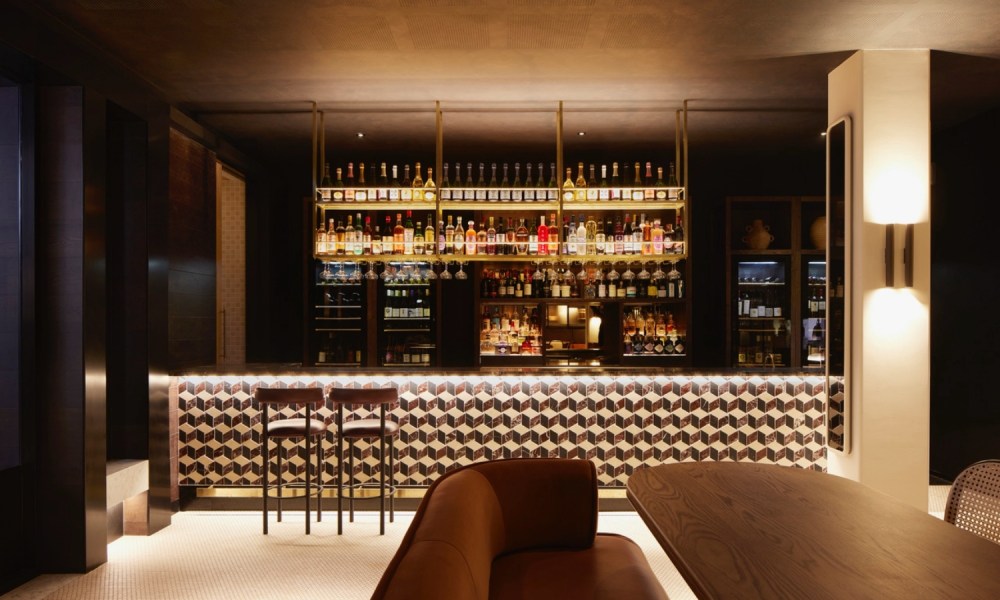 With a career spanning almost 30 years which took him from Canberra to Sydney Opera House's Bennelong Restaurant, on to London before returning to Australia and leading the acclaimed Aubergine for 14 years, Ben Willis is no stranger to challenges-turned-successes.
"I'm very excited to work together with DOMA Hotels, a very successful hotel group which is precisely what I was hoping for after closing Aubergine," Willis said.
"The dining room by Rachel Luchetti will be a beautiful space and I'm looking forward to getting this restaurant up and running.
"For most of my career I've leaned towards a classic European style of cooking and this new venue sticks to the theme: staying true to the heritage and the elegant simplicity, without trying to modernise things too much."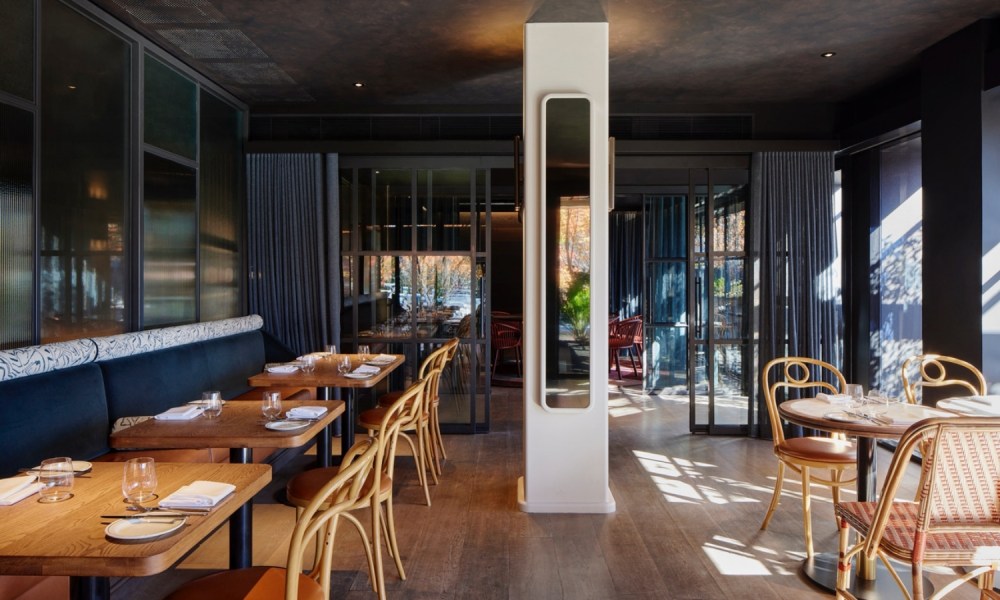 DOMA Hotels' Director, Patrick Lonergan, anticipates the new venture to be a wonderful addition to Canberra's already vibrant restaurant and bar scene.
"Hotel Realm's new development will amplify Barton precinct current rise as Canberra's new foodie hotspot," he said.
"The multitude of new outlets and offerings gathered in one space will fill in a gap in the overall offering of our capital's culinary scene and we couldn't be happier to write the next page in DOMA Hotels' history with Ben Willis."
Louis is open for dinner, Tuesday to Saturday.