SanDisk has launched the Extreme PRO Portable SSD, a brilliant new lightweight hard drive that's ideal for professional and social photographers who need to move massive files quickly and perform real-time editing on the go.
The high-performance SanDisk Extreme PRO Portable SSD leverages Western Digital's lightning-fast, in-house NVMe technology to dramatically increase transfer speeds to up to 1050MB/s.
This enables photographers and videographers to move professional-grade videos and photos speedily and edit them right from the drive.
The SanDisk Extreme PRO Portable SSD sports a ruggedised design with a forged aluminium body that protects its solid-state core and dissipates heat to keep the drive running at top speed. The drive comes with a durable silicon rubber coating that delivers higher impact resistance and is IP55 rated for water and dust resistance1, helping to keep precious content protected.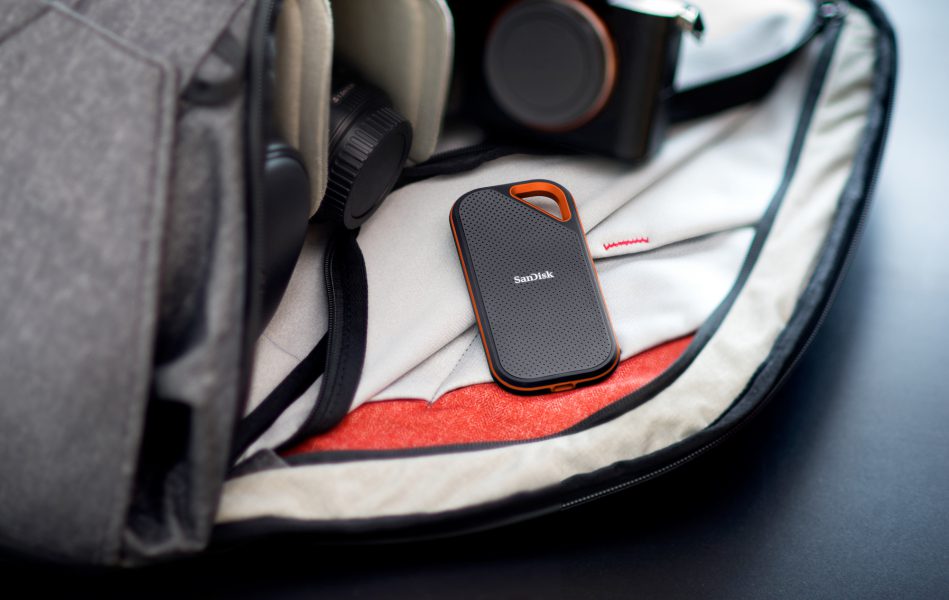 The SanDisk Extreme PRO Portable SSD is stylish and powerful
Available now in the 500GB and 1TB capacities, with 2TB capacity to launch at a later date, creative professionals have enough space for full Adobe Lightroom libraries or hours of RAW video – so there is no need to manage across different drives.
Despite its high capacity, the portable SSD comes in a compact, pocket-sized design that does not weigh photographers down, even when they are on the move or out in the field.
Compatible with both PCs and Mac computers right out of the box, it connects with USB Type-C and Type-A connectors making it easy to start and keep working in almost any situation.
The SanDisk Extreme PRO Portable SSD is priced from AUD$259 for 500GB and AUD$399 for 1TB.