There has been a hive of activity in the hotel scene in Laguna Beach, California, of late and WAYFARER finds out what's hot and new in the popular seaside town that has more beachfront lodging properties than any other Golden State city.
HOTEL JOAQUIN OPENS IN NORTH LAGUNA
Hotel Joaquin draws inspiration from the beaches of St. Barth's while paying homage to classic Southern California with an elegant, laid-back aesthetic. Designed by Robert McKinley of Montauk's The Surf Lodge and SoHo food staple Sant Ambroeus, the oceanfront property is just the place for an idyllic weekend escape. Vinyl record players replace television sets, and a private beach paired with access to the Adventure Garage—home to surfboards, hiking and diving gear, beach toys, and more—encourages guests to unplug during their time in Laguna Beach.
The designer sourced much of the decor abroad through large buys in France, in both Normandy and Paris in the flea markets and got great artwork, sculptures, lighting, and some great furniture. While guests might find it hard to leave the idyllic, light-filled rooms (complete with Le Labo products, snacks curated by Farm to People, and luxurious linens by Anichini), the hotel's lobby and restaurant, Saline, is sure to become a town hotspot.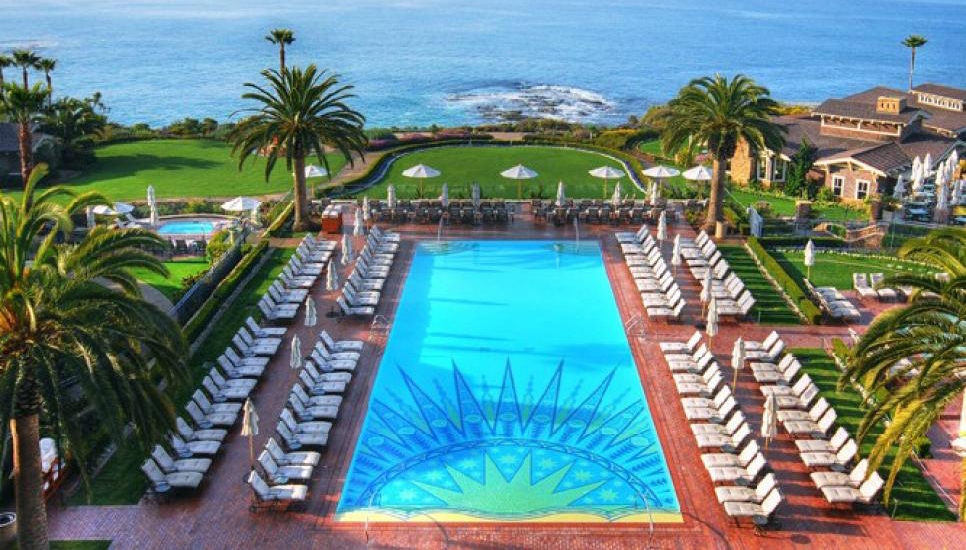 MONTAGE LAGUNA BEACH COMPLETES MAJOR MAKEOVER
Montage Laguna Beach is set on a coastal bluff overlooking the Pacific Ocean in the heart of the vibrant arts community of Laguna Beach, California.
The resort just completed a USD$22 million-dollar guest room renovation, which makes their all ocean view resort even more stunning. The 263-room craftsman-style resort offers 30 acres of oceanfront luxury featuring beachfront accommodations and 23 privately owned Montage Residences.
The expansive resort includes a 20,000-sq. ft. Spa Montage; destination dining at Studio Restaurant; a wealth of outdoor recreation including three pools and direct beach access; a fine art collection; and more than 20,000-sq. ft. of indoor and outdoor meeting space.
The latest culinary-related endeavor from Montage Laguna Beach is a series of newly replanted herb and produce gardens – the inspiration for Chef Benjamin Martinek's six-course Garden Menu at Studio, the resort's award-winning destination signature restaurant, as well as new specialty cocktails and mocktails served throughout the resort.
As part of the newly replanted 1,000-square-foot Studio garden, Martinek is harvesting a 400-square-foot tea garden, which will produce a variety of plantings – such as edible flowers, German chamomile, lemon verbena, green tea and hibiscus – for creating unique teas for guests. Working with Tenfold Harvest, a full-service garden and design firm, Martinek has harvested a complete range of edible flowers, herbs, vegetables, garnishes, fruit trees and produce in the new Studio garden.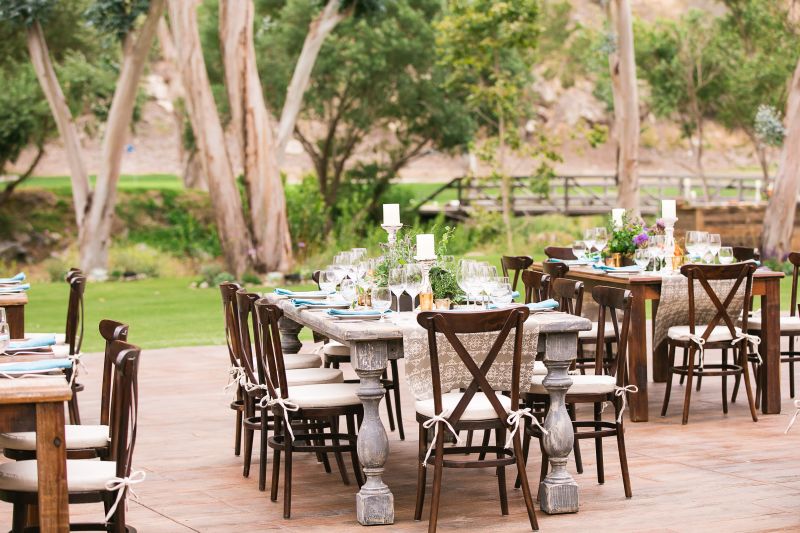 AWARD MILESTONES FOR THE RANCH AT LAGUNA BEACH
The Ranch at Laguna Beach is the recent recipient of two highly distinguished accolades. Architectural Digest named The Ranch at Laguna Beach among their top 18 new hotels in the world. Hotelier Mark Christy and his sister/designer Laurie Alter (who owns and operates Tuvalu, a much sought out home accessories store in downtown) refreshed the resort and golf course to create a rustic, yet welcoming ambience, conjuring up what Laguna Beach looked like back in the 1920s. Everything was custom designed from the furniture to the fabrics, emanating a beach cottage feel – West Coast simplicity at its finest.
The Ranch at Laguna Beach is also the newest member of the exclusive National Geographic Unique Lodges of the World, a collection of boutique hotels in extraordinary places around the world with a demonstrated commitment to sustainability, authenticity and excellence. The Ranch at Laguna Beach is the first hotel in the state of California to receive the invitation-only membership and is one of only six-member lodges in the United States. The Ranch also recently acquired a GLSand glass bottle crusher, which reduces glass to a sand-like product for use throughout the property. The resort is the first hospitality entity in North America to acquire this machine. This is just one of many ways the resort is implementing sustainability initiatives in its daily operations.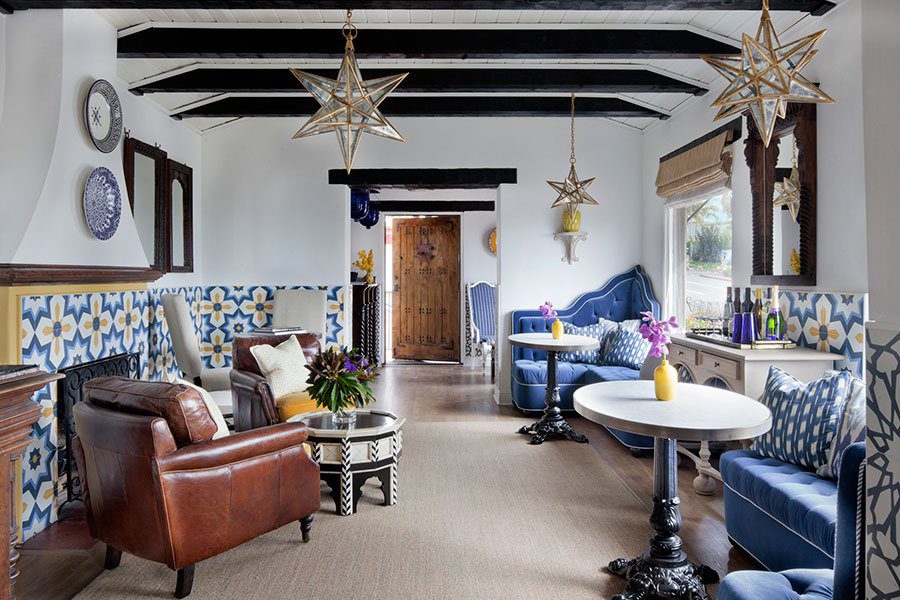 NEW LOOK FOR CASA LAGUNA HOTEL & SPA
Casa Laguna Hotel & Spa, the 23-room luxury boutique hotel, redesigned their guest rooms and lobby, partnering with famed celebrity designer Martyn Lawrence Bullard whilst honoring the historic nature of this property. Each furnishing is bespoke for the property from their signature MLB drapery to the hand painted imported French tile throughout the guest room bathrooms and lobby. Casa Laguna is a recipient of the 2017 Reader's Choice Award by Conde Nast Traveler.