Get a Business Class-style experience in Premium on these top airlines. By James Wilkinson.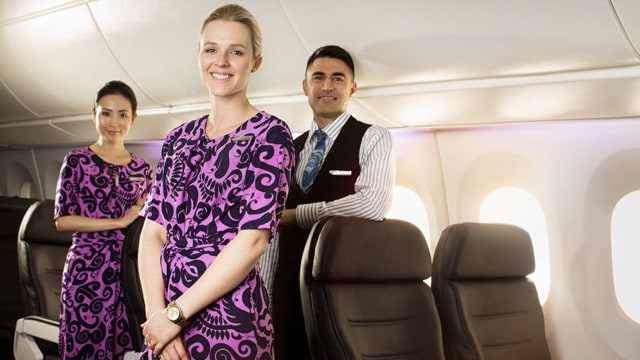 Air New Zealand's Premium Economy
AIR NEW ZEALAND
The premium economy seat that Air New Zealand rolled-out when it took deliveries of the Boeing 787-9 Dreamliner in 2014 has proven such a hit that the Kiwi carrier is now retro-fitting all of its long-haul Boeing 777 aircraft with the product. Expect comfortable leather seats that are 19.3-inches wide, recline up to 9 inches and have a pitch of 41 inches. The airline's fantastic entertainment offering – from rugby matches to Shortland Street, all of the Lord of the Rings and Hobbit movies and Bryan Brown classics (he's the face of the latest campaign) including Cocktail – is viewed on 11 inch touchscreen TVs. The dining experience is on par with Business Class and expect dishes from chef Peter Gordon and top New Zealand wines including Chardonnays from Hawke's Bay and Pinot Noir from Central Otago.
World Traveller Plus on British Airways
BRITISH AIRWAYS
British Airways' flights to Singapore and London from Sydney all feature the airline's current generation World Traveller Plus (Premium Economy) cabin, which has been a winner since the airline introduced the Boeing 777-300ER and Airbus A380 to the fleet. The seats have a pitch of 38 inches, are 18.5 inches wide and offer a greater recline than what you can expect in economy, while when it comes to entertainment, you'll get a 10.6-inch personal touch screen TV and noise-cancelling headphones. If you want to bring your own device, you can power it up through USB ports and 110v AC power sockets. On the dining front, it's a choice of three main courses, matched with premium Australian and European wines. When you are ready to doze off, you'll get a soft fleece blanket a pillow, ideal for the overnight flights to London and the way home from Singapore.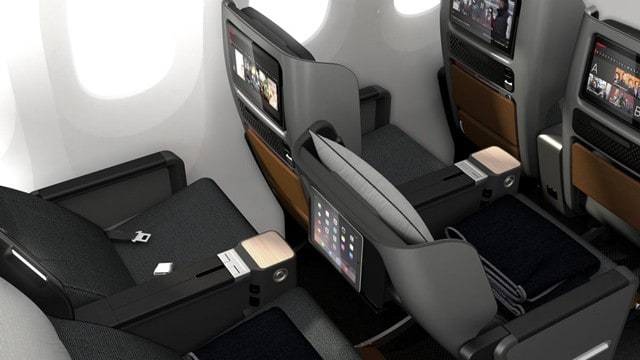 Qantas' new B787 Dreamliner Premium Economy
QANTAS
The Flying Kangaroo has unveiled its new premium cabin that will debut on the Boeing 787 Dreamliner on flights to Los Angeles later this year, followed by the first ever non-stop commercial flights from Australia to the UK when Perth-London takes-off in early 2018. The new Qantas Premium is more of a 'business light' product than it is an enhanced economy product. Features include a seat that's 10 per cent wider than now, an increased recline, 25 per cent larger high-definition TVs, five storage compartments and two USB charging points per seat. As you'll find now, also expect a business class-style food and wine experience, along with better blankets, pillows and headphones than economy.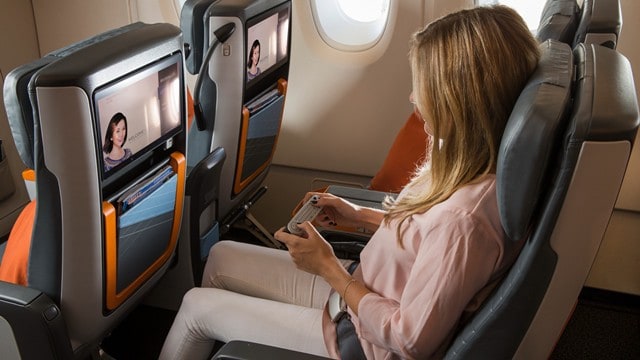 Singapore Airlines' Premium Economy
SINGAPORE AIRLINES
The latest global carrier to roll-out Premium Economy has been Singapore Airlines which is progressively fitting the cabin on its Airbus A380, Airbus A350 and Boeing 777–300ER aircraft. Expect seats with a width of up to 19.5 inches, a recline of 8 inches and a 38-inch seat pitch. Passengers get two USB ports to charge devices and a 13.3-inch HD touchscreen that you can listen to with noise-cancelling headphones. Singapore Airlines' premium dining experience features the 'book the cook' offering where you can choose your meal up to 24 hours before flying and then onboard you can match your dishes with top quality wines or champagne.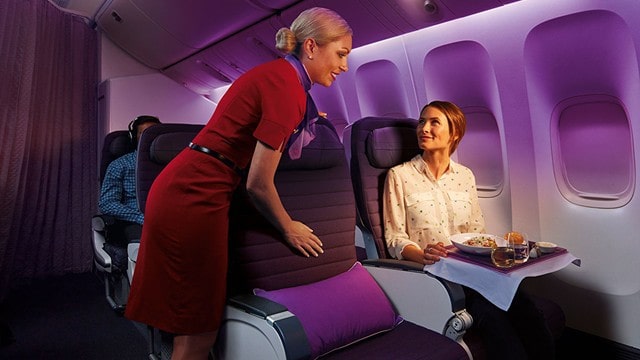 Virgin Australia's revamped Premium Economy
VIRGIN AUSTRALIA
Virgin Australia's Premium Economy was re-launched a few months ago and it's not just the seats that were tweaked in the upgrade. In the 24-seat cabin on the Boeing 777-300ERs that service Los Angeles from Brisbane, Melbourne and Sydney, find a greater recline than before, along with a greater seat pitch (one of the largest in the sky at 41 inches) and a full-plated meal service in the style of Business Class, with dishes from chef Luke Mangan matches with wines from the pointy end of the plane. Premium Economy passengers also get Nespresso coffee, Madame Flavour Tea and a pantry to raid for snacks during the flight.