Ninety-years to the day since two Sikorsky S-38 amphibian aircraft took off from Honolulu's John Rodgers Airport, introducing the islands to commercial aviation, Hawaiian Airlines held festivities in the air and on the ground on 11 November 2019 to thank customers and the local community for their support through its evolution from pioneer inter-island carrier to global airline.
Australian travellers can join the anniversary celebration through a 90-hour '90th Anniversary Sale' from 7pm Tuesday, 12 November (AEDT) until midnight Saturday, 16 November (AEDT).
Fares from Sydney Airport and Brisbane Airport to Honolulu's Daniel K. Inouye International Airport start at AUD$790 return. Fares including complimentary entertainment, island-inspired meals, an industry-leading 2 x 32 kg checked baggage allowance, and authentic Hawaiian hospitality.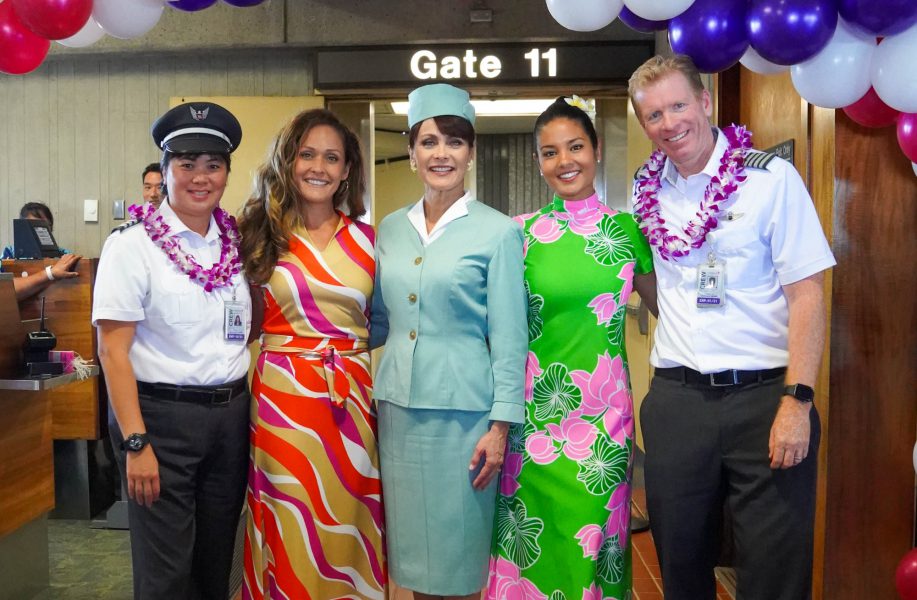 All-inclusive fares from Melbourne Airport to HNL, via the airline's codeshare with Virgin Australia, start at AUD$990.
Travellers looking to seamlessly experience the different sights, sounds and flavours of Hawaii will also benefit from a $90* Neighbour Island add-on option.
Meanwhile in Honolulu, Hawaiian Airlines kicked off its 90th birthday celebrations by holding a "plane pull" fundraiser at the HNL precinct, near the former John Rodgers airport site where hundreds of onlookers gathered on 11 November 1929 to witness then-named Inter-Island Airways' inaugurate scheduled passenger flights between the islands.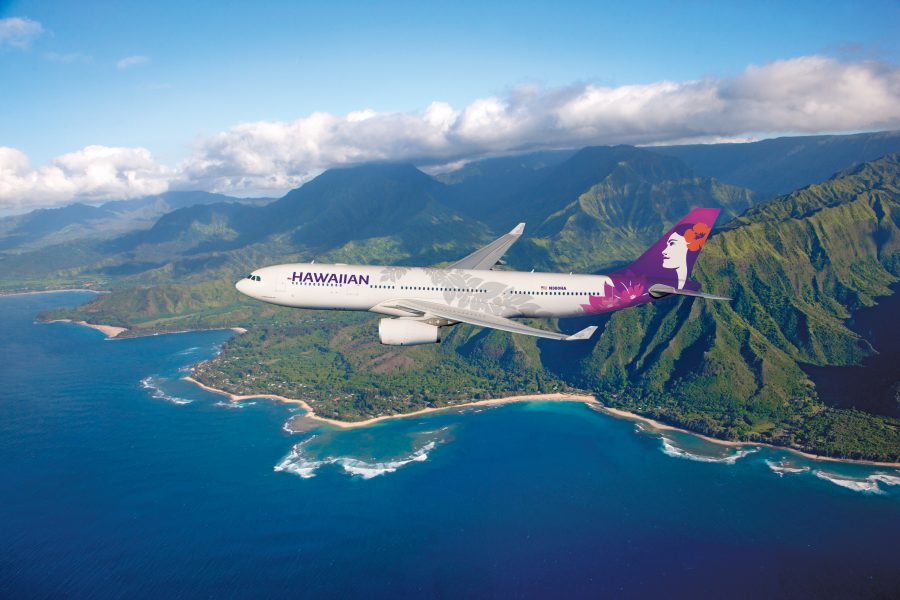 Some 2,000 people representing Hawaiian Airlines and corporate teams throughout the state competed in the day-long charity event that raised $33,000 for the non-profit Sustainable Coastlines Hawaii.
At 9:35 a.m. Hawaiian also surprised guests aboard HA1111, by making it a commemorative flight replicating the airline's first service from Honolulu to Hilo on the Island of Hawai'i, with a stop on Maui.
Flight attendants wearing vintage Hawaiian Airlines uniforms from the 1960s through the '90s welcomed 128 guests onboard the Boeing 717 aircraft.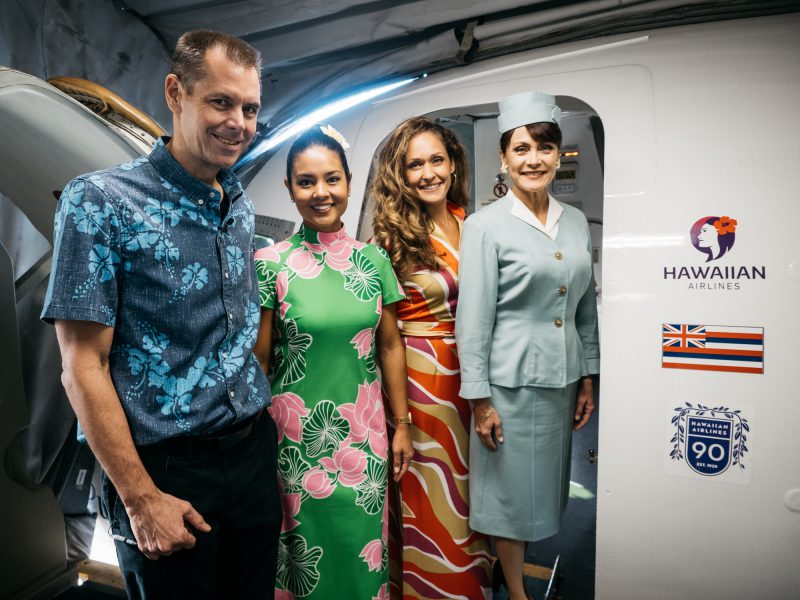 "The foresight of our founder Stanley Kennedy to introduce Hawai'i to commercial aviation forever changed the way we travel across our archipelago for leisure and business," said Hawaiian Airlines President and CEO, Peter Ingram.
"Today we honour Stan's legacy and join with our employees to say 'mahalo nui loa' to our community and our guests in a fun and creative way."