Popular South Australian wine producer Hardys has released its latest vintage wines with a brilliant hook – a money back guarantee if you aren't satisfied with what's in the bottle.
The latest-release vintage wines include the 2020 HRB Clare Valley/Tasmania Riesling, 2018 Tintara McLaren Vale Grenache Shiraz Mataro, 2017 Tintara McLaren Vale Shiraz and the flagship Eileen Hardys Shiraz from 2016.
The brand, which has been producing wine for 165 years, says the Hardys Money Back Guarantee promotion "delivers consumers 100% certainty in their wine choice… from the first sip to the last drop".
Hardys says anyone who purchases a participating Hardys bottled wine during the promotional period and is not satisfied can simply head to a dedicated website, where they need to provide their receipt and explain in 15 words why they weren't happy with their purchased Hardys wine.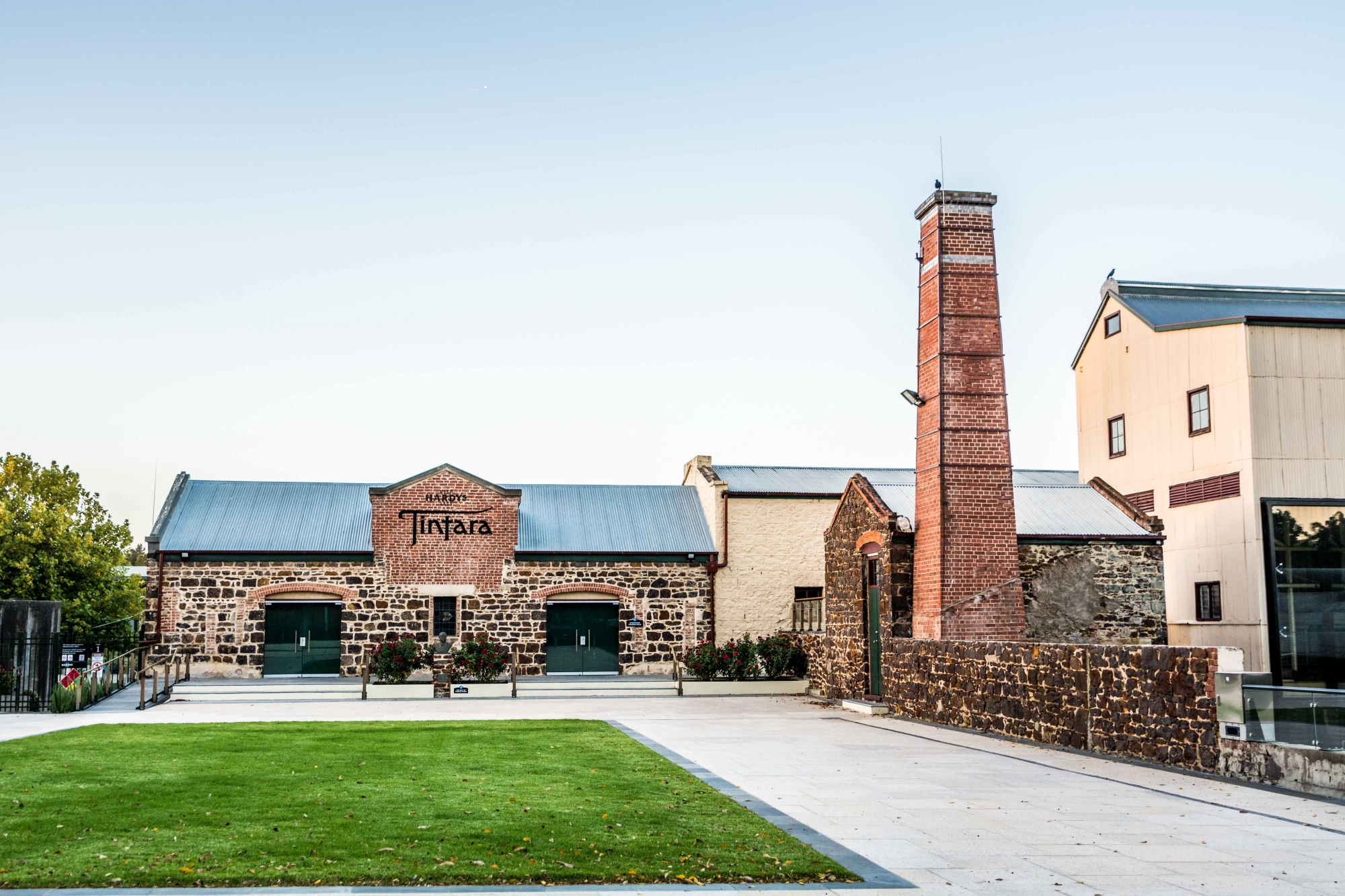 Hardys Senior Winemaker, Nic Bowen, says the new release premium wines pay homage to Hardys' impressive heritage and commitment to quality and maintain the legacy of Thomas Hardy who in 1853, against a backdrop of global uncertainty, launched a brand with an audacious goal – to craft wines 'revered around the world' and to be 'enjoyed and understood by all.'
"Like all my predecessors, I have always strived to produce wines that uphold Thomas Hardys dedication to the craft. Hardys today is built on Thomas' unrelenting quest for quality and winemaking passion, and I am privileged to follow in his footsteps," he says.
"It is fantastic to see the winery's rich stories, heritage and awards come to life with this year's new vintage wines."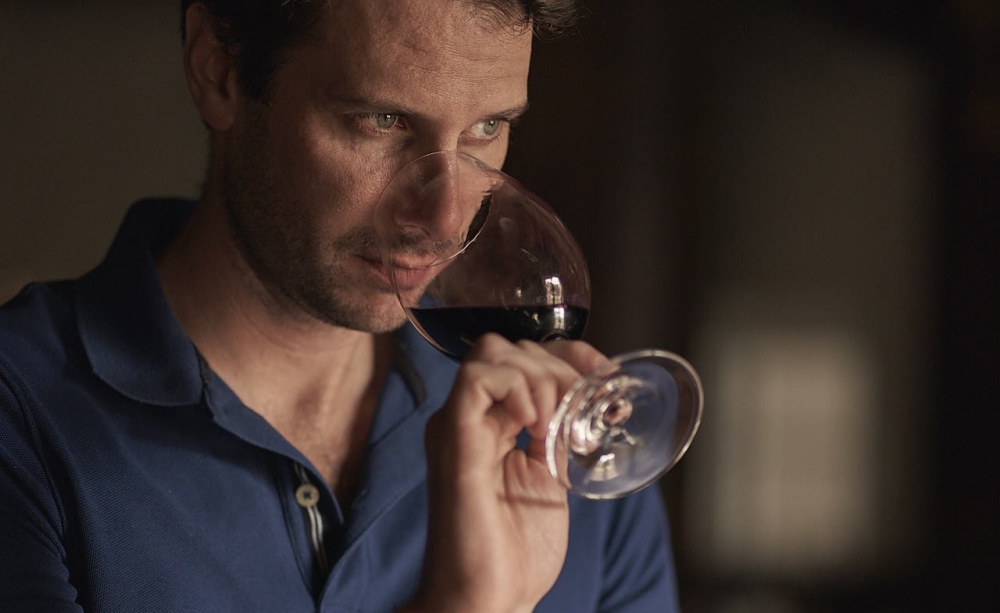 IN DETAIL: THIS YEAR'S HARDYS VINTAGE RELEASES
Hardys Senior Winemaker, Nic Bowen, looks at what to expect with the latest releases.
2020 HRB Clare Valley/Tasmania Riesling
(AU$35)
Displaying the best characteristics and qualities of both regions, the 2020 HRB Clare Valley/Tasmania Riesling blends the fine lemon/lime and mineral tightness of Clare Valley fruit with the expressive florals and fresh tropical flavours of Tasmania.
The resulting wine is balanced, showcasing beautiful lifted citrus fruit tones over a lengthening mineral and acid structure that draws you in for the next juicy sip.
2018 Tintara McLaren Vale Grenache Shiraz Mataro 2018
(AU$28)
Crafted at the original home of the Hardys brand, the Tintara winery, the 2018 Tintara McLaren Vale Grenache Shiraz Mataro is a soft and generously flavoured wine with vibrant red and black fruits, milk chocolate with savoury notes of sage, all spice, aniseed and subtle earthy characters. Soft tannins and fine balance lead into great length of palate.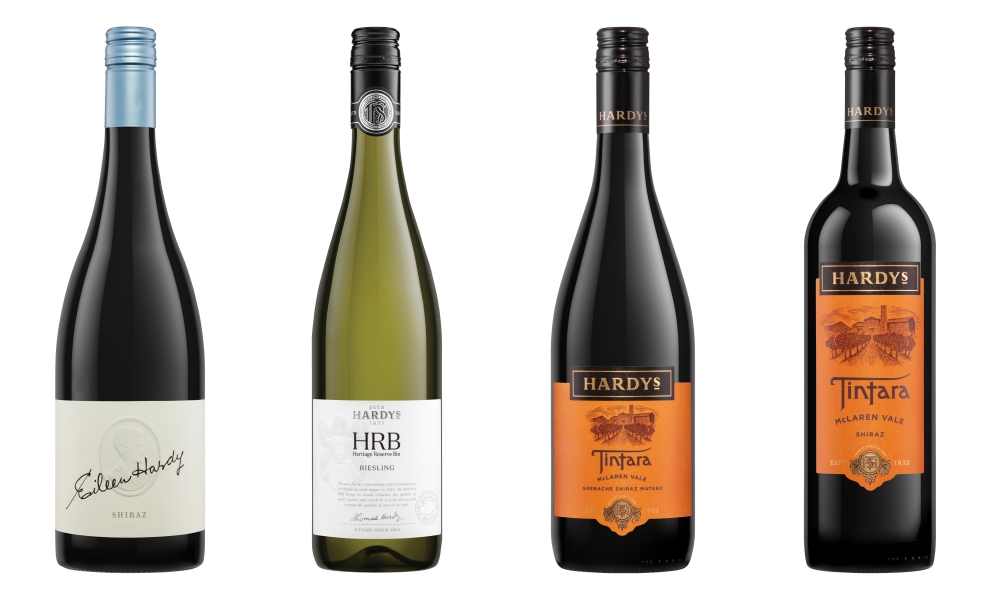 2017 Tintara McLaren Vale Shiraz
(AU$28)
Dark purple with a crimson hue, the 2017 Tintara McLaren Vale Shiraz 2017 is a powerful, complex and vibrant wine.
Showing typical McLaren Vale Shiraz characteristics of dark berry fruit flavours and milk chocolate, this wine boasts considerable structure, soft tannins and great length of palate.
2016 Eileen Hardy Shiraz, McLaren Vale
(AU$154)
The Eileen Hardy range showcases the pinnacle of Hardys' winemaking philosophy and represents the significance and prestige of this incredible winemaking family.
The 2016 Eileen Hardy Shiraz is a truly exemplary McLaren Vale Shiraz and notably one of Australia's most awarded wines, having won the Jimmy Watson trophy in 1996 for the 1995 vintage and recognised by the prestigious Langton's Classification as 'Excellent'.
This is a powerful and generous wine with highly complex aromas, crafted from premium fruit parcels handpicked from McLaren Vale's finest vineyards.