Delta Air Lines will continue refreshing its fuel-efficient, state-of-the-art fleet after executing options for 12 new Airbus A220-300 aircraft.
Slated for delivery in 2026 and 2027, the expansion of Delta's A220 family is an important step towards the airline's ongoing efforts on fleet simplification, while investing in more sustainable aircraft that provide a best-in-class customer experience.
"These 12 additional A220 aircraft will help power our increasingly streamlined fleet while also providing our customers with the elevated in-flight experience they've come to expect from Delta," said Delta Vice President of Fleet, Kristen Bojko.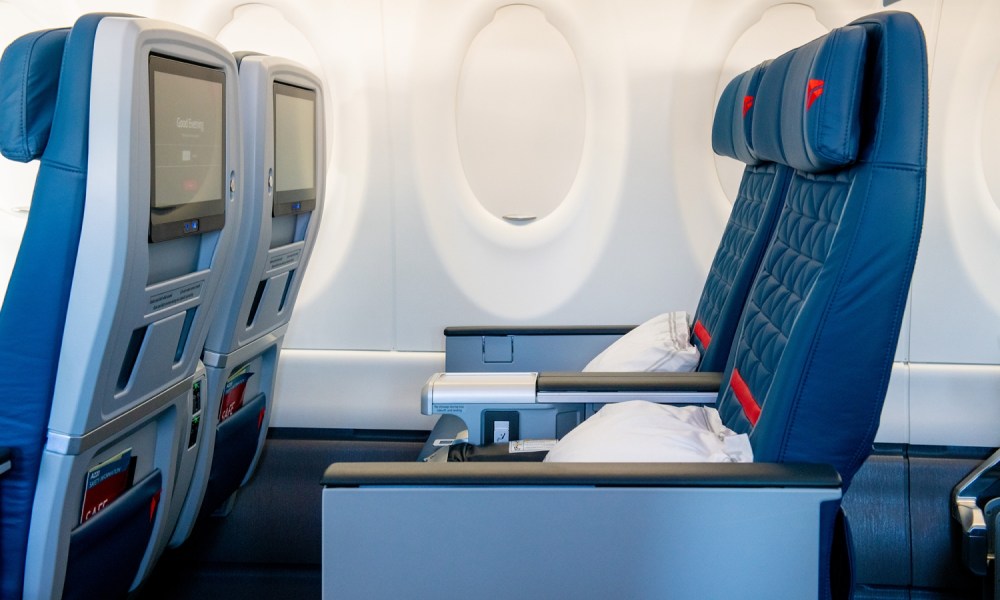 The quiet and comfortable 130-seat aircraft features 12 First Class, 30 Comfort+ and 88 Main Cabin seats. Delta's A220 narrowbody offers customers the in-flight experience of a widebody aircraft and will serve customers traveling domestically and to our coastal hubs.
Delta's growing A220 fleet complements Delta's A321neo fleet and reinforces the airline's commitment to sustainability. Powered by Pratt and Whitney's latest-generation geared turbofan GTF engines, the A220 offers 25% better fuel efficiency than retiring aircraft in its class.
Delta currently has 14 A220-300s in service and 60 on order, including the 12 options recently exercised. In addition, Delta currently operates a fleet of 45 109-seat A220-100 aircraft.
Delta took delivery of its first Airbus A220 in October 2018 and was the first U.S. carrier to operate the aircraft type.