Virgin Australia has unveiled refreshed cabins for the carrier's Boeing 737-800, including new Business Class seats that can recline up to 40 per cent more than the current offering.
The carrier says the new interior design will initially be trialled on two of the airline's nine new Boeing 737-800 aircraft, with the jets set to continue to feature eight Business Class and 162 Economy seats.
The seats have a new horizontal rib design, which Virgin Australia Group Chief Customer and Digital Officer, Paul Jones, said would provide guests added support and comfort when they fly.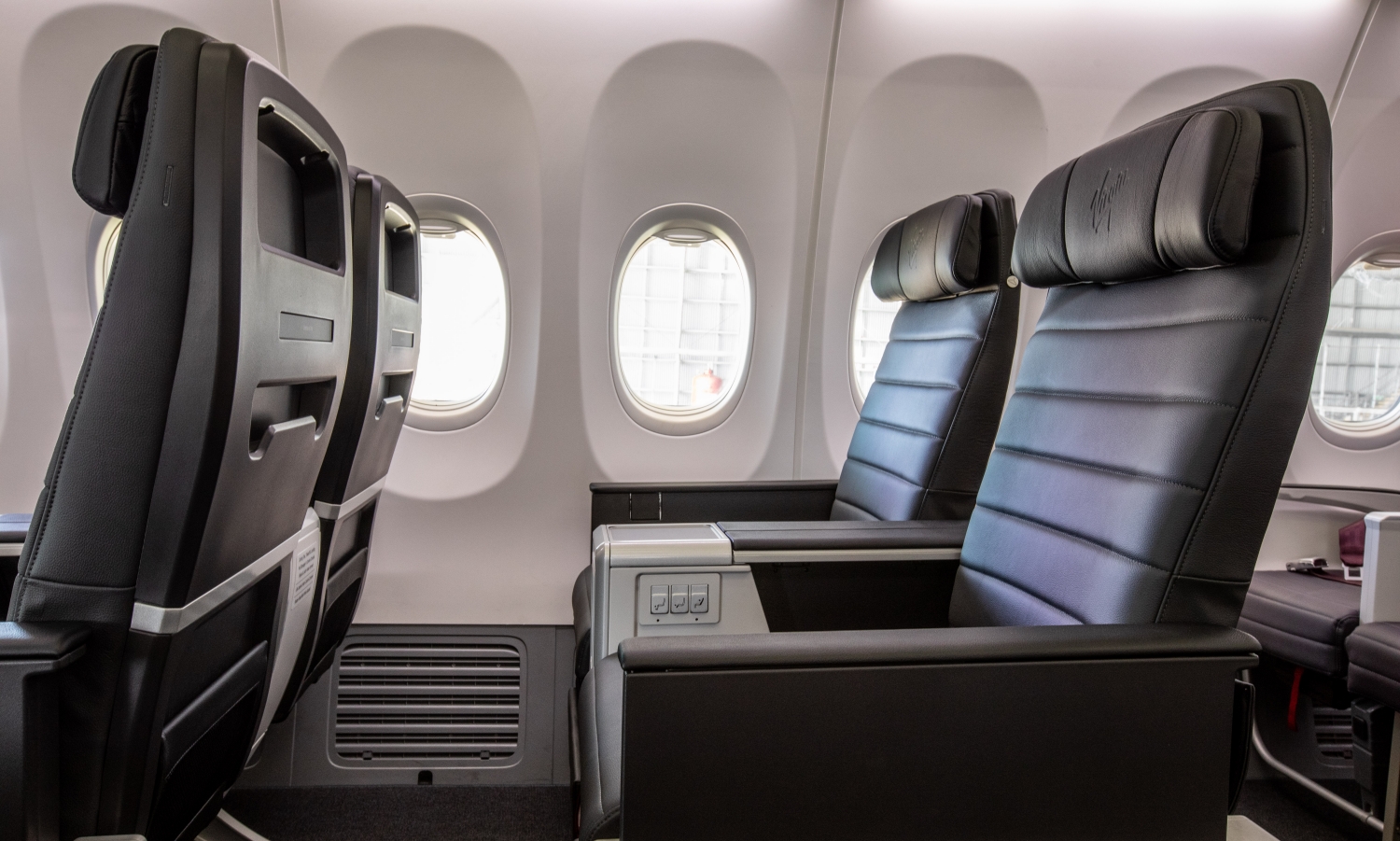 He said the famous purple LED interior lighting that adorns Virgin Australia aircraft has returned, and an embossed leaf pattern design which is evident in majority of the airline's airport lounges has been pressed into the Economy headrests.
The new Business Class seats boast an extra recline of seven inches, which is up to 40 per cent more than the current offering, as well as customisable leg and footrests.
Other changes include non-slip cocktail tables, as well as movable tray tables with in-built device holders, along with a high-powered USB charging port.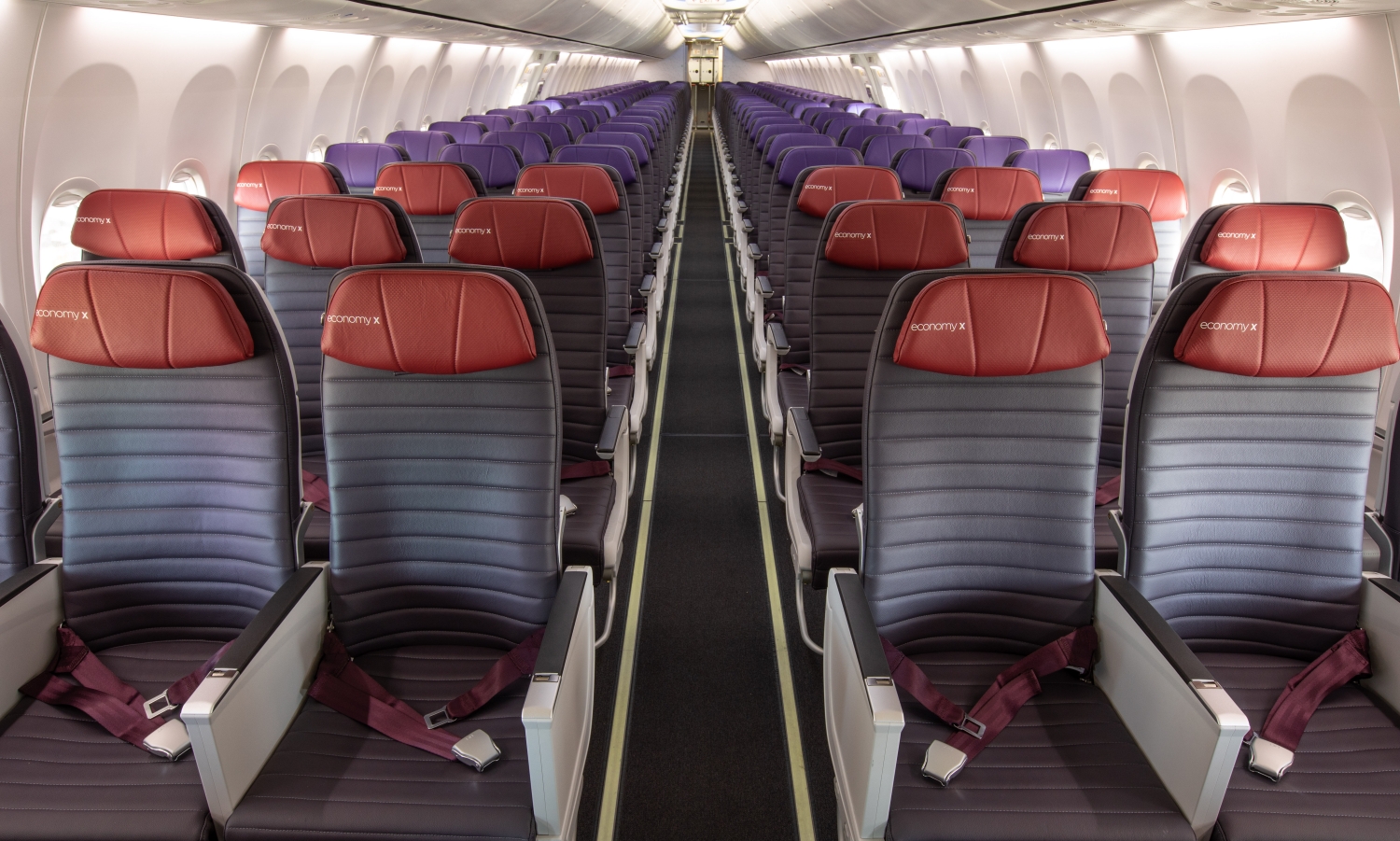 Jones said the new interior added to "a long list of customer enhancements" the airline has rolled-out since relaunching almost 12 months ago.
"We are excited to unveil our new interior prototype which we are going to trial over the next few months," he said.
"Virgin Australia is committed to being a customer-led business, so once we receive feedback from our guests and crew, we'll consider implementing elements of the new design as our fleet grows.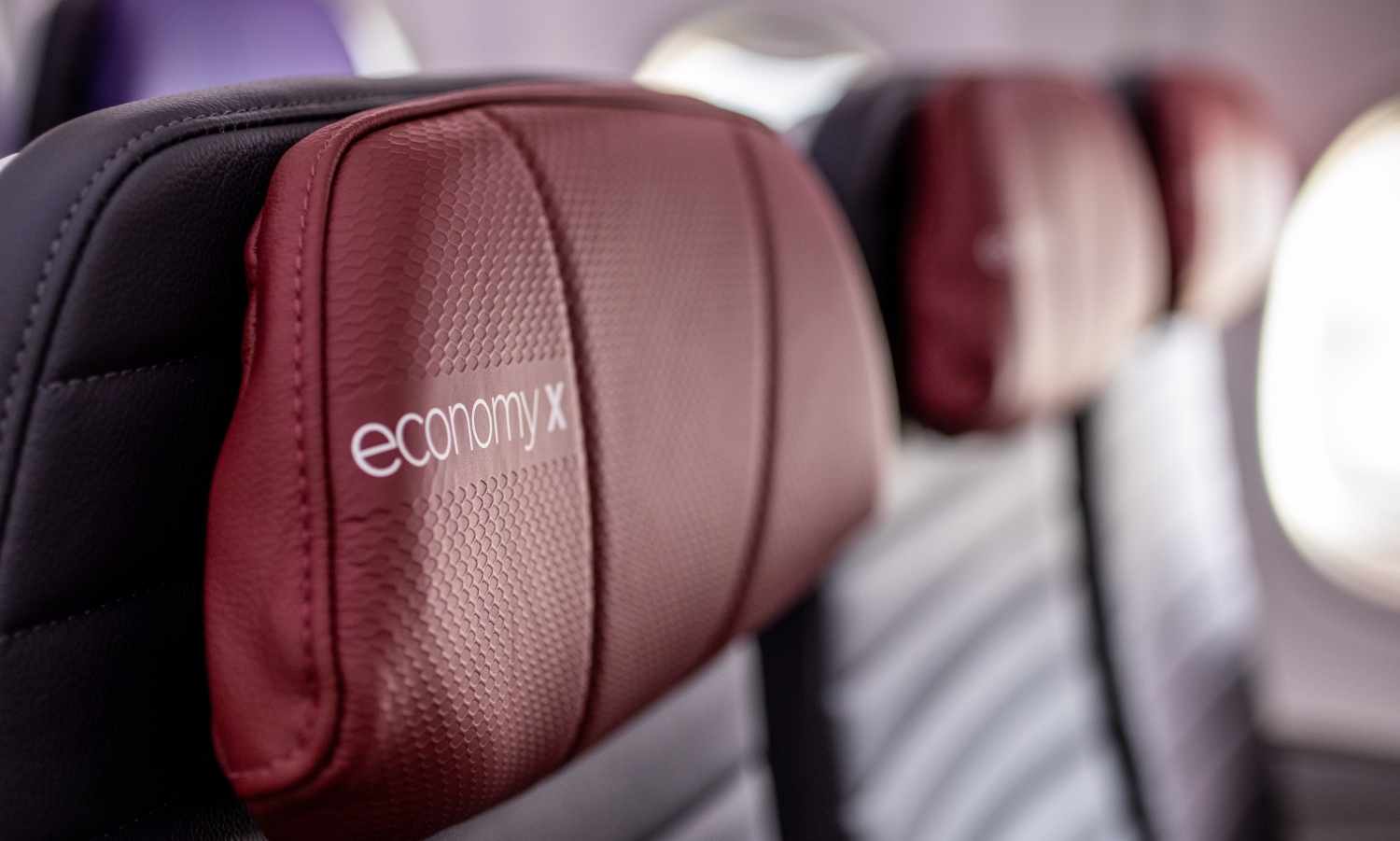 "We can't wait for guests to experience the new interior for themselves if they're lucky enough to fly on either of the two aircraft that have initially been fitted with the new design.
"We're really focussed on creating great experiences for our guests and the design has been carefully considered to implement thoughtful features that we know will make travelling with Virgin Australia all that more enjoyable.
"We're looking forward to seeing how the new design will influence our fleet moving forward as we continue to expand our fleet and network as the market recovers," Jones said.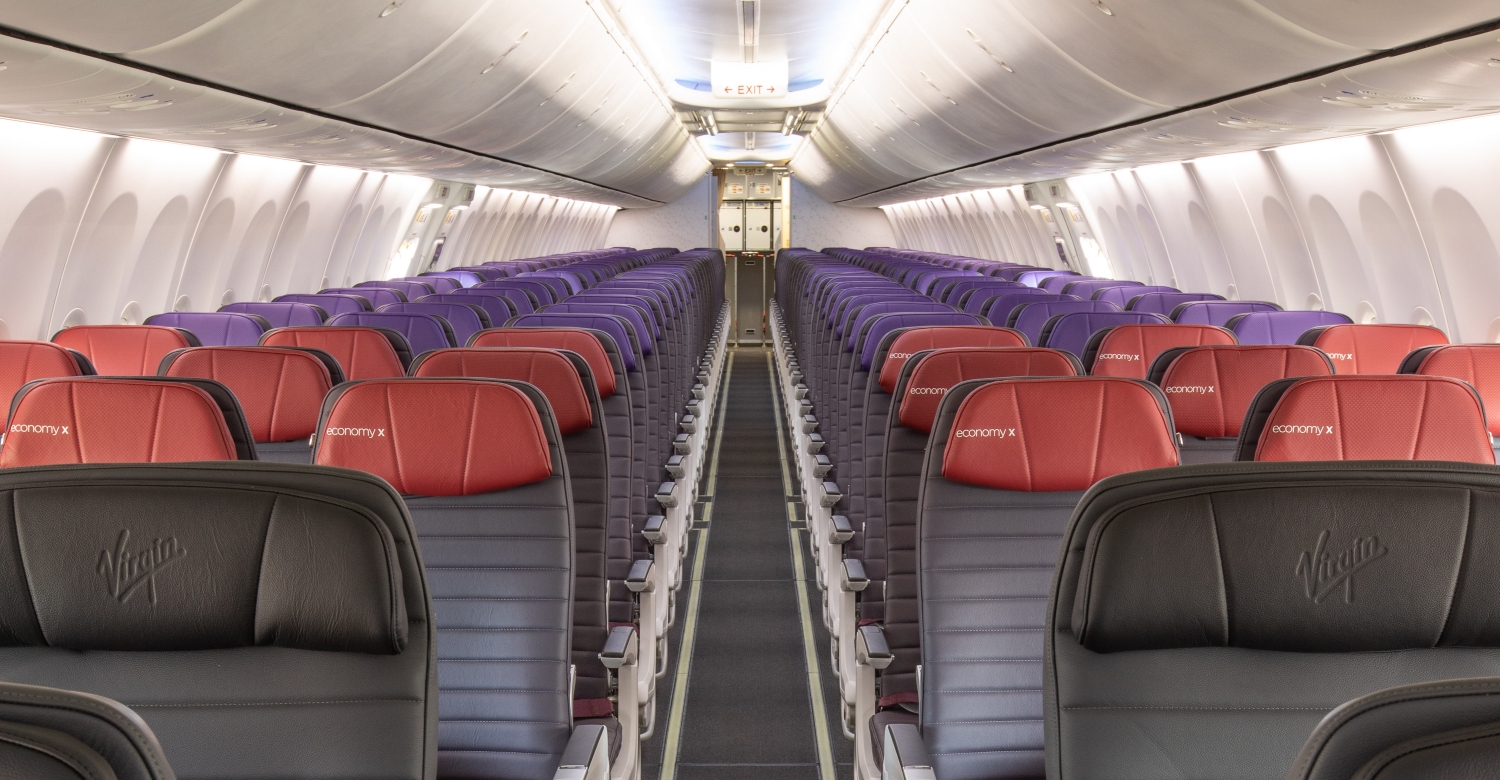 In a first for Virgin Australia, the airline's Economy cabin seating features a seatback device holder, while an extra stowage areas has been added, freeing up seat pocket space for the safekeeping of personal belongings.
The airline will also continue to offer Economy X, which offers 40 per cent extra legroom.