One of the United Kingdom's most anticipated new hotels, The Peninsula London, is now accepting reservations for stays from September 12, 2023.
The newly-built hotel, designed and appointed to embody the finest British craftsmanship, and situated at one of the city's grandest junctures – where Hyde Park Corner meets Wellington Arch – is also extending an exclusive stay offer for its first guests.
For a limited time, visitors who reserve one of The Peninsula London's lavishly appointed rooms or suites can also enjoy special privileges, including an exclusive opening offer of £1300 including daily breakfast for two; Peninsula Time, offering flexible check-in and check-out times, use of a House car; and complimentary airport pick-up for all suite reservations.
"We are delighted to launch The Peninsula London, which is the culmination of decades of looking for the most exceptional location in London," said The Hongkong and Shanghai Hotels, Limited, Managing Director and CEO, Clement Kwok.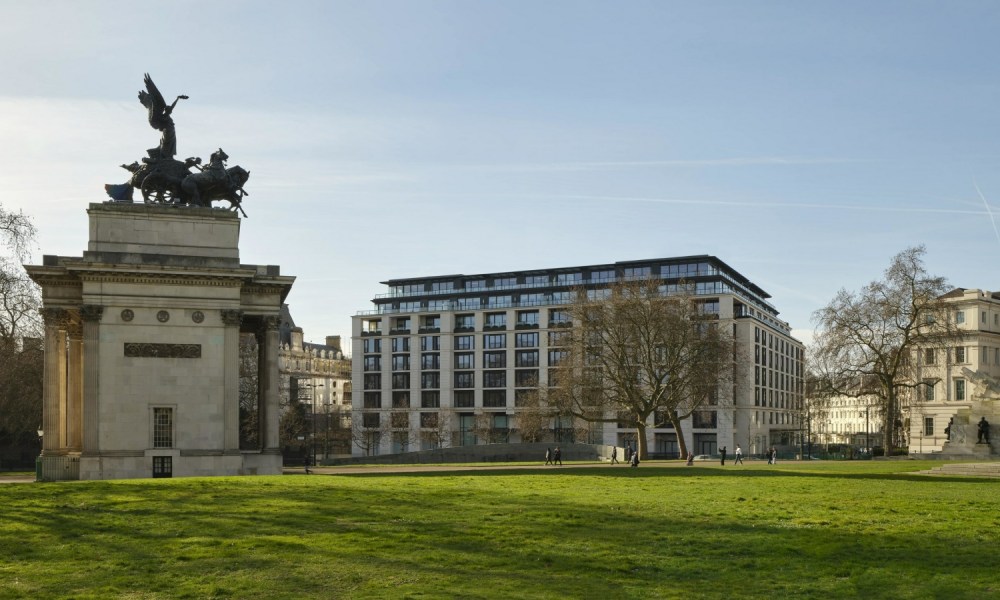 "We believe that the investment we have made into this project, the dedication of our people and the project teams we have worked with, and the quality and the attention to detail that we have strived for, will make this a unique hotel that we believe will stand out not only in London but globally, and will be one of the most important hotels in our group for generations to come.
"It is always an important ingredient of The Peninsula that the hotel has been designed and planned not only to service international guests but that it will also become an integral part of the local community.
"We are very excited to welcome local residents and international visitors to experience this exceptional property and to enjoy The Peninsula's sophisticated hospitality and service in one of the world's most dynamic cities."
The Peninsula London's 190, understatedly luxurious guest rooms (from 51 – 59-sq-m/549 – 635-sq-ft) and suites feature bespoke furnishings, textiles, and artworks that evoke the feel of chic private residences.
All include mahogany-panelled dressing rooms, exquisite bathrooms of honey onyx, and customised fittings crafted by renowned British artisans; many have floor-to ceiling-windows with unparalleled views over Wellington Arch and historic Belgravia.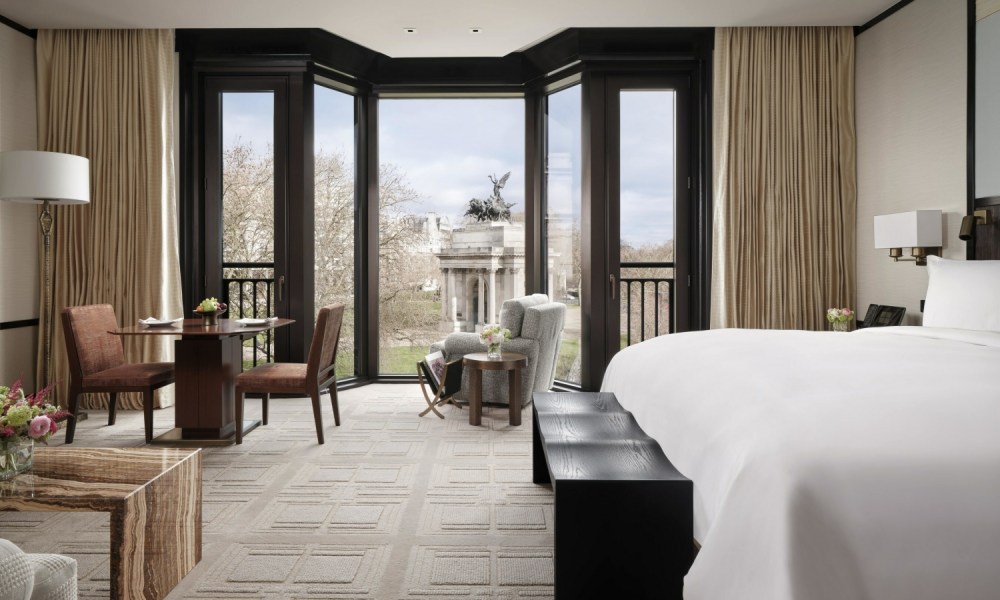 World-class dining and drinks can be enjoyed at The Peninsula London's stylishly refined restaurants, bars, and lounges.
The hotel's signature rooftop restaurant, Brooklands, offers Modern British cuisine from Michelin-starred Chef Director Claude Bosi, as well as top-flight libations, a tasting lounge and cigar storage helmed by Manu Harit, certified "Master of Havana Cigars," in a collection of spaces inspired by classic British aviation and motorsport.
At Canton Blue and its adjacent bar, Little Blue, innovative Chinese cuisine, cocktails, teas, and exotic décor celebrate the spice-trade union of Asian and British cultures.
And at The Lobby, traditional Peninsula Afternoon Tea and globally inspired fare are served beneath soaring ceilings, and often accompanied by live music.
A more casual offering, including fresh-made salads, sandwiches, and sweets, is available throughout the day at The Peninsula Boutique and Café.
A diverse array of relaxation and well-being choices are available to guests later this year at The Peninsula London – including an extensive menu of mind-body therapies at the hotel's Spa and Wellness Centre, exercise classes and workshops offered at the fully equipped modern fitness centre, and swimming in a dramatically lit 25-m indoor swimming pool.
A dedicated digital Wellness Portal also provides guests with in-room, round-the-clock access to wellness programming.
ESSENTIALS: GETTING TO LONDON
The best way of getting to London in comfort and style.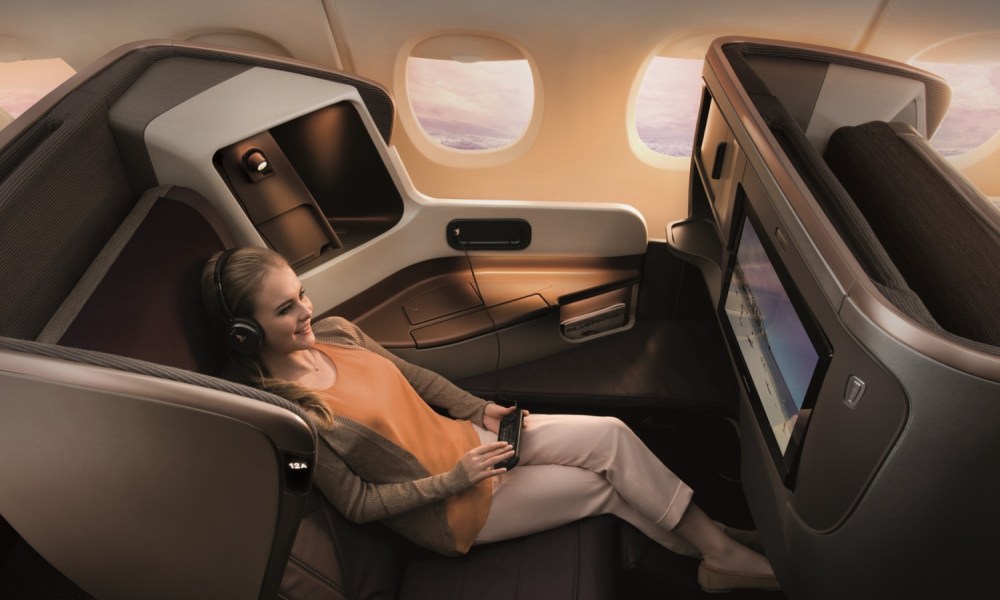 FLY SINGAPORE AIRLINES
Wayfarer recommends flying to London in Business Class on Singapore Airlines, which offers four daily flights to the British Capital.
Singapore Airlines operates several aircraft types to London, including the Boeing 777-300ER, the Airbus A350-900 and the Airbus A380-800.
On the B777 and A350, the signature Business Class seats offer two new seating positions, the Lazy Z, a cradling position that ensures your weight is centered and balanced when you're sitting down, and the Sundeck, a lounging position that extends the base and foot of your seat so you can stretch and rest your legs on the ottoman.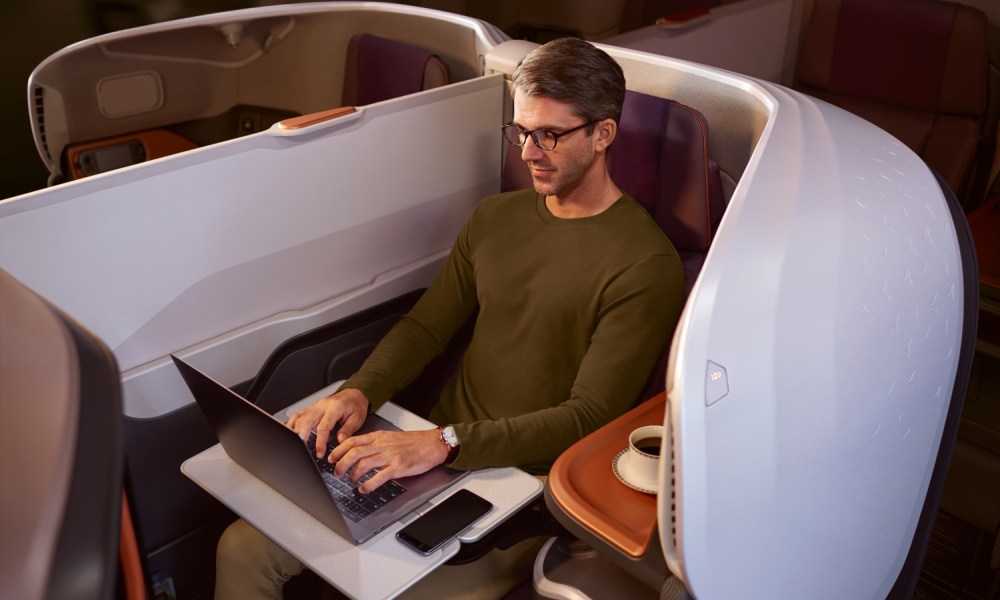 On flights to London, you can 'Book the Cook' and reserve your main course up to 24 hours before you fly, including creations by notable chefs from the carrier's International Culinary Panel. You'll dine in restaurant setting onboard with full table service, and wines to match the food and altitude.
There's free WiFi available for Business, First and Suites customers and alongside fantastic food, hospitality and comfort, find thousands' of hours entertainment on demand including new-release movies, TV shows, music, games and more.
Book your Singapore Airlines flights now at singaporeair.com