Fiji Airways has provided a sneak-peak at the new cabins that are set to debut on the airline's debut Airbus A350-900, which is set to operate flights from Nadi to Los Angeles and Sydney from December.
The Airbus A350 will feature 33 Collins Aerospace 'Super Diamond' fully lie-flat Business Class seats, with each offering direct aisle access – a significant jump from the flatbed seats in a 2-2-2 configuration.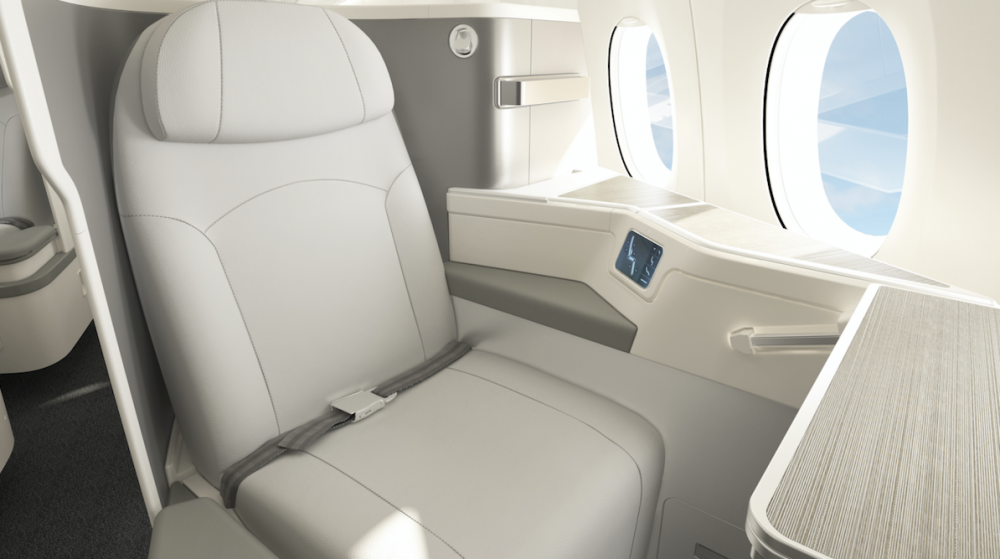 Fiji Airways' impressive new Business Class seats on the Airbus A350 (and above)
Fiji Airways' jets will also feature 301 Recaro 'CL3710' seats – including 39 with extra legroom – which are ranked among the most comfortable long-haul economy class seats on the market.
The aircraft will also feature WiFi connectivity and the AVANT inflight entertainment system, which will keep guests entertained for the hops initially to Australia and the United States.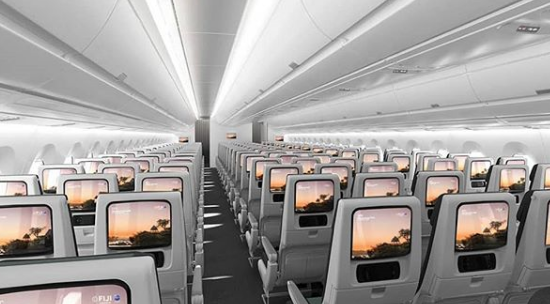 Fiji Airways' new economy cabins will feature some of the most spacious seats in the sky
Fiji Airways' first A350 XWB recently rolled out of the Airbus paint shop in Toulouse, France, featuring the airline's signature livery and is currently in the final phase of the assembly process, with the installation of engines followed by ground and flight tests, before delivery to Nadi later this year.
The first A350 flights will be on FJ 910/FJ911 on Nadi-Sydney-Nadi on December 1, followed by services on FJ810/FJ811 on Nadi-Los Angeles-Nadi on December 22.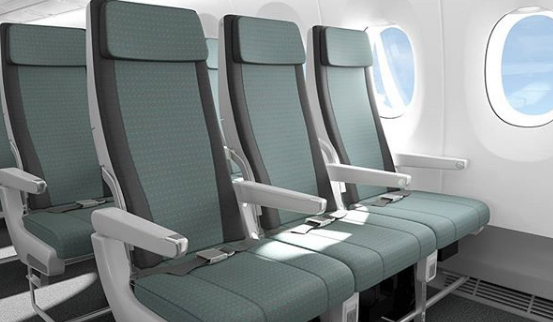 Fiji Airways' new economy cabins will feature 39 extra legroom seats
Fiji Airways expects to have two Airbus A350s in operation by the end of 2019 and the aircraft will complement the airline's existing widebody fleet of six Airbus A330s currently in operation.
There are 257 Airbus A350s in the skies around the world today, flown by 24 operators. These include Fiji Airways' partner oneworld airlines: British Airways, Cathay Pacific, Finnair, Iberia, Malaysia Airlines and Qatar Airways. Other leading Airbus A350 operators include Lufthansa and Singapore Airlines.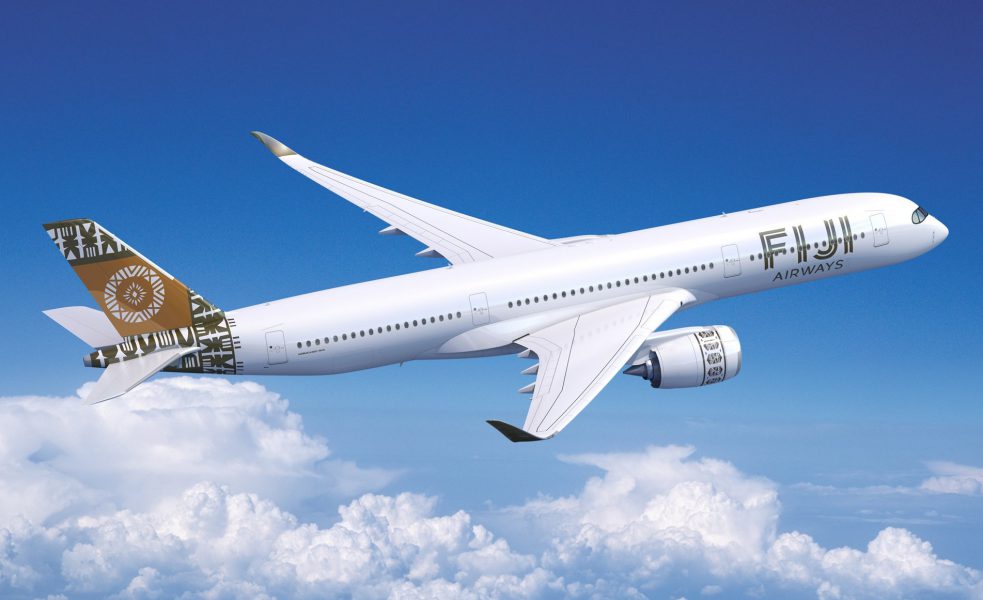 Fiji Airways' first Airbus A350 will operate commercial flights from December 2019
Fiji Airways has come a long way since the airline rebranded from Air Pacific several years ago and the transformation is set to go to even greater heights later this year when the new Airbus A350s and luxurious Business Class seats join the fleet.
The carrier's transformation from a South Pacific carrier to one of the best boutique airlines in the world has been nothing short of remarkable and with more destinations and modern aircraft on the agenda, the sky is truly the limit for the Nadi-based airline.
In a not-to-be-missed segment, WAYFARER host James Gregory Wilkinson finds out what is on the radar and what to expect next from Fiji Airways' Chief Commercial Officer, Marc Cavaliere.