For three decades, Crowne Plaza Melbourne has been one of the leading Victorian hotels for business and leisure travellers.
Now, the riverfront property is taking that one step further, thanks to the completion of an extensive transformation across all 432 guestrooms and suites, public areas, conference and meeting facilities, the rooftop pool and fitness centre, plus the addition of new restaurants and bars.
Crowne Plaza Melbourne's new restaurants and bars have elevated the property to a new level and offer some of the best drinking and dining experiences in the city.
The refurbishment ushers guests into the new era of Crowne Plaza locally, with design hallmarks, innovation technology and functionality which sit at the heart of the brand's global transformation.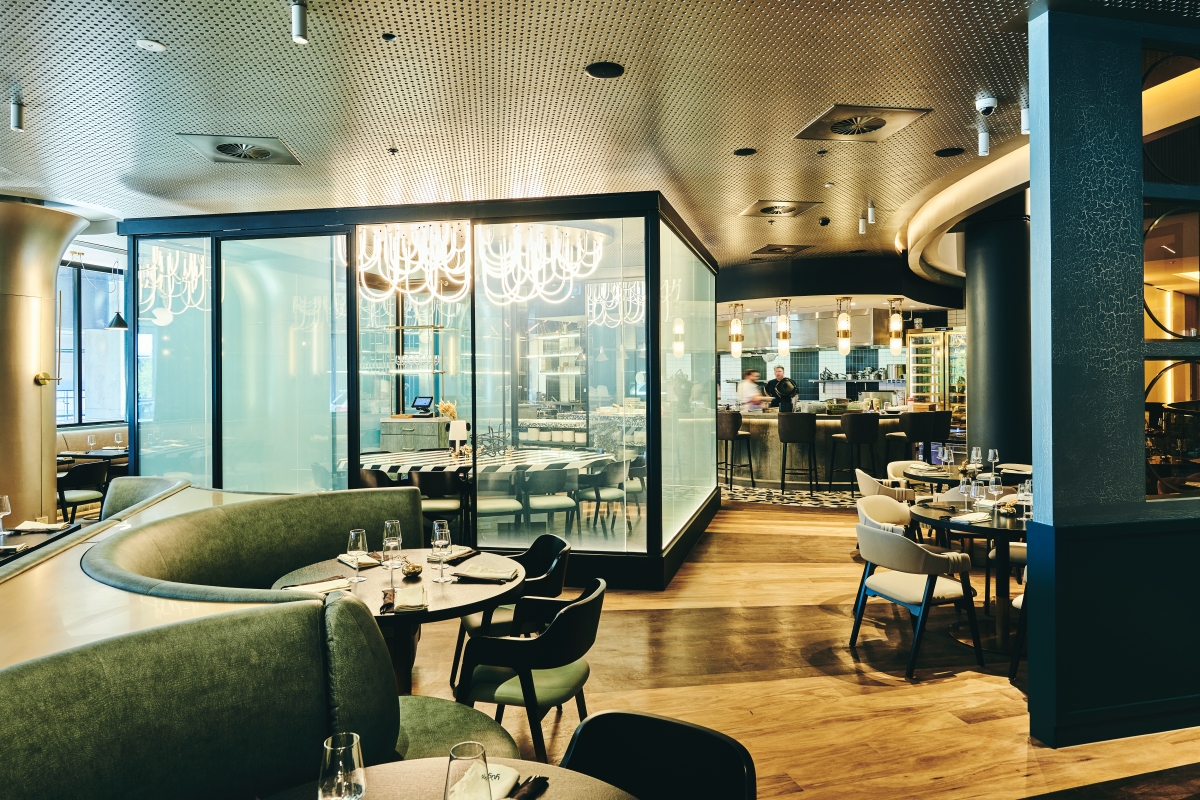 Throughout its entirety, Crowne Plaza Melbourne celebrates bold layers of timber, stone, metal and glass bringing its brutalist style and surrounding industrial heritage into a 'New Modern' era.
The 'New Modern' concept sits within the architectural façade that is innately recognised along the Yarra River and will continue to celebrate its views of Melbourne's sprawling city skyline.
The hotel boasts an additional 30 new accommodation rooms, standing proud as one of Melbourne's largest single accommodation towers with 432 guestrooms and suites.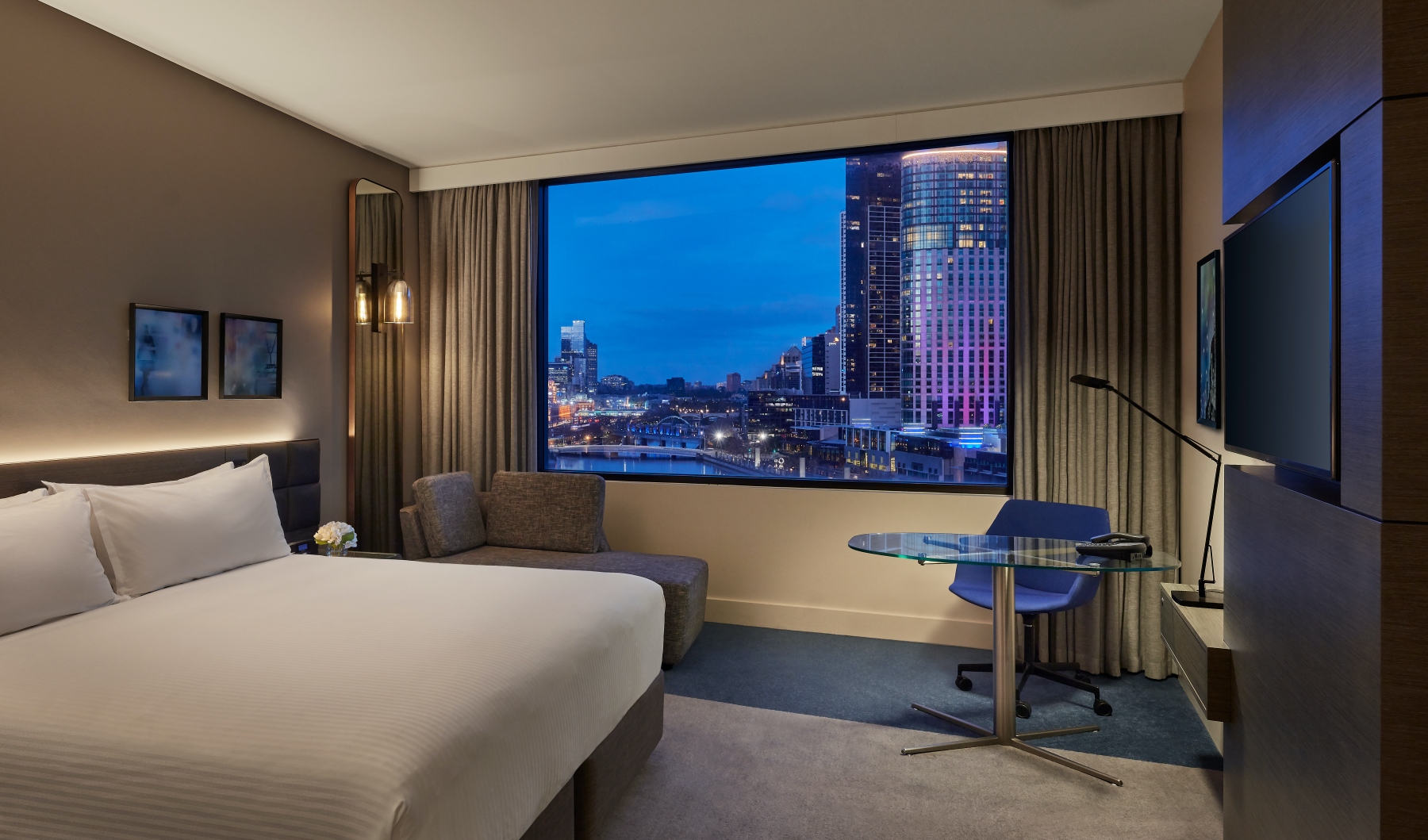 The transformation showcases a suite of brand new guest facilities including a reimagined rooftop pool with designer cabanas, along with a 24-hour wellness centre filled with natural light overlooking the Atrium complete with state-of-the-art TechnoGym fitness equipment and floor space for the aspiring yogi.
The addition of new 'Go-To-Hubs' offer flexible work spaces set to inspire productivity, enabled by seamless connectivity and technology at your fingertips. Guests can connect effortlessly throughout the hotel with complimentary Wi-Fi and USB outlets available in public spaces, allowing modern travellers to work from anywhere.
More than ever before, conferences, meetings and events will be a principal focus for the hotel with the introduction of its 1,500 square metre premier event destination, Pearl Riverfront.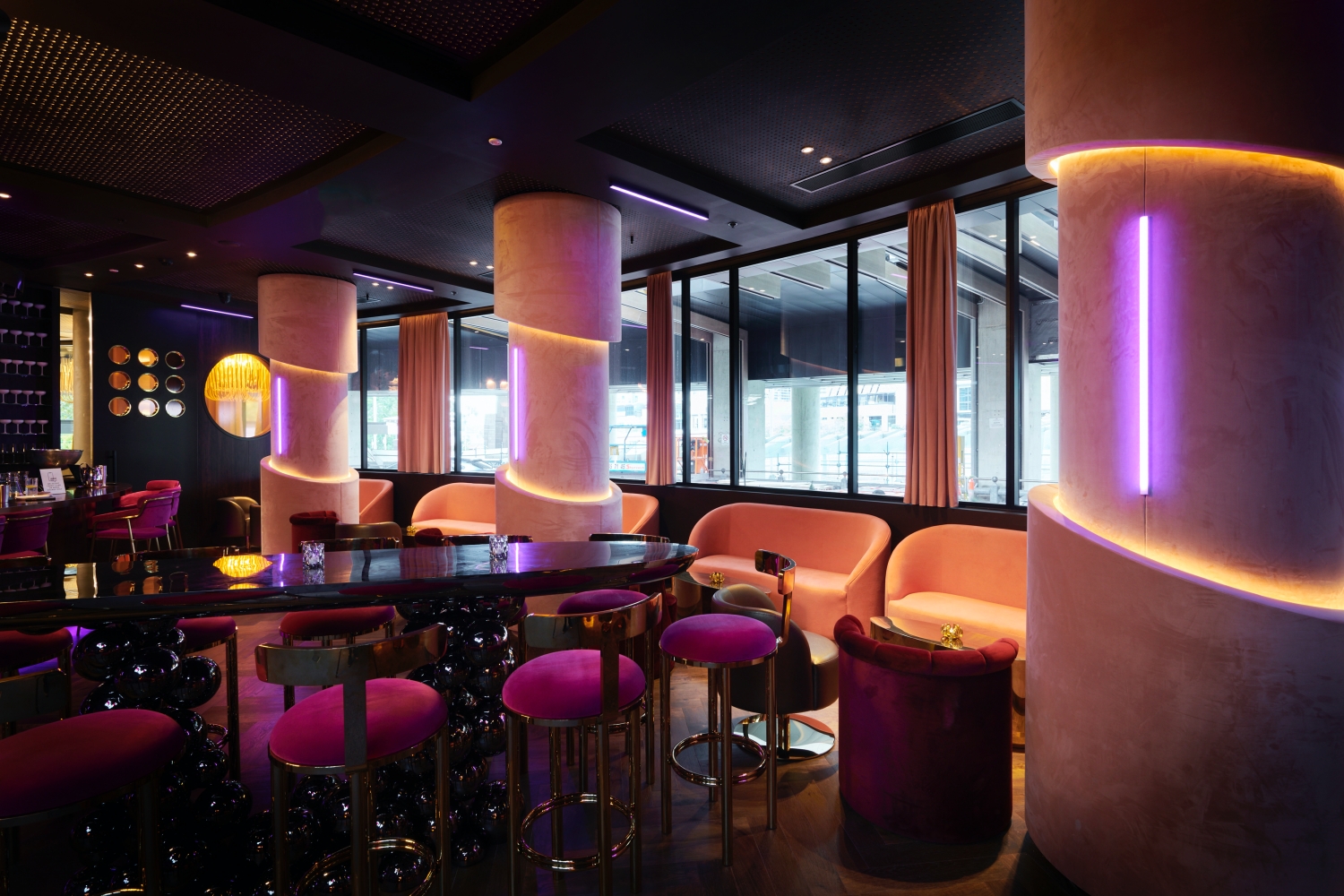 Located right on the Yarra River with six interconnecting studios and an additional four bespoke boardrooms and meeting rooms plus a pre-function lounge, this specially designed venue caters to residential conferences, meetings and special events for up to 700 guests.
Redefining the hotel's dining offering, guests can enjoy an elevated culinary experience rooted in storytelling at Yugo Melbourne.
With a menu curated by Chef Matthew Butcher, dining at Yugo brings something new to the plate and the menu is a manifestation of a tailored mix of Asian flavours developed with French techniques.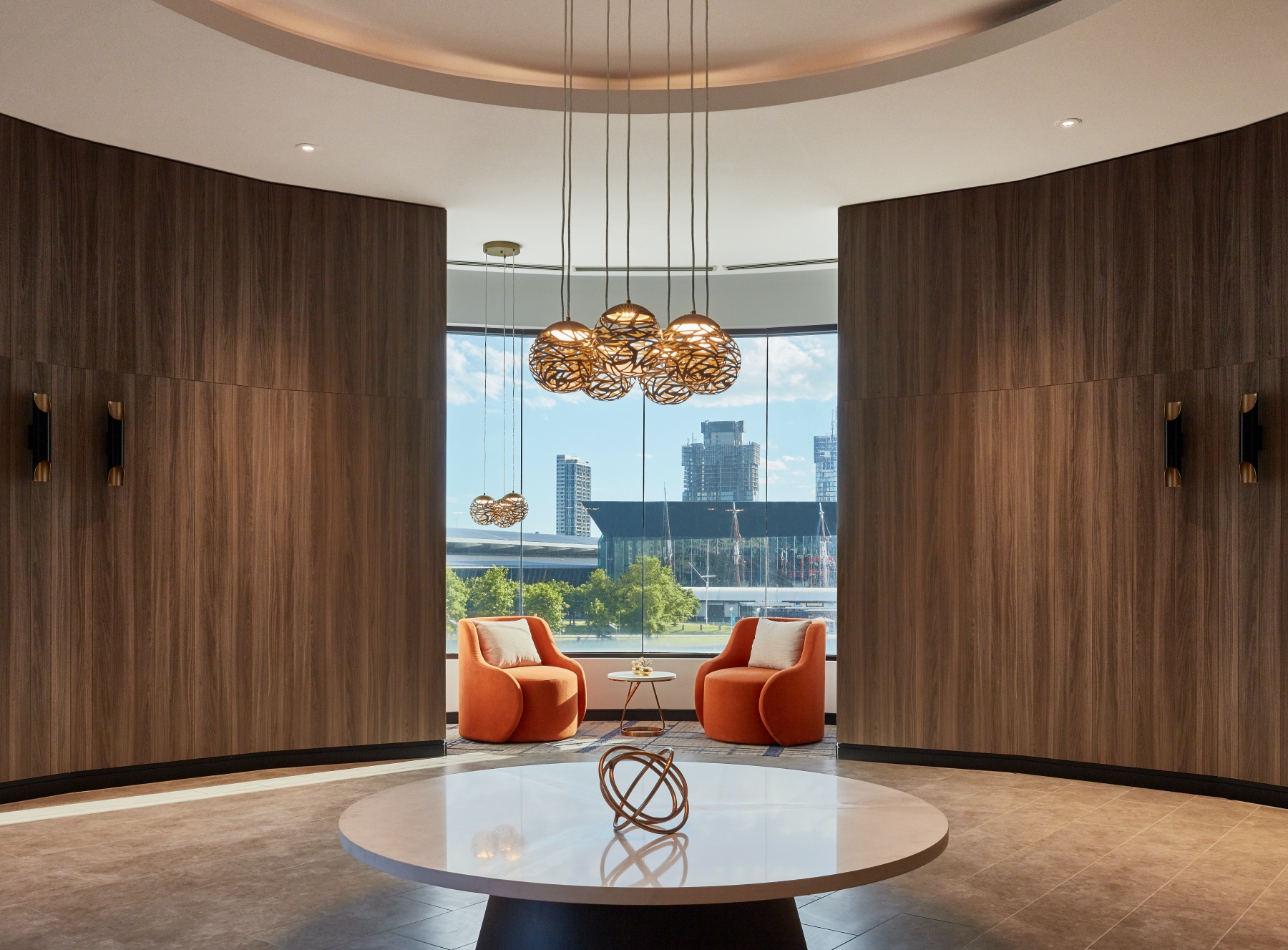 On Sundays, enjoy a Yum Cha lunch with trolleys specifically designed for the venue as was the Cube – Yugo's private dining room; a glass box that frosts at the touch of a button allowing for a completely immersive experience.
Then there is Dive Bar, which evokes the old-school dive bars of New York's East Village. Dimly-lit and layered with neon, it's the place to socialize and play into the late night and to dance to your favourite tunes on the guest-controlled juke box.
Finally, the eco and health-conscious café Pow Wow offers a California-inspired design that's fresh and bright, and a vibe that's relaxed and cosy. Here, guests will find the perfect cup of Melbourne coffee before heading out for the day.