Finnair has teamed up with Chicago-based Chef David Posey for its newest Signature Menu collaboration.
The Chef and Owner of Elske partnered with Finnair to curate dishes of Nordic-inspired flavours which are to be served in business class on all long-haul flights departing the United States starting today.
Posey opened Elske in 2016 after working in the kitchens of some of Chicago's most renowned restaurants. Elske is a modern American restaurant with Scandinavian influence, paying homage to Posey's Danish roots and offering thoughtful and flavourful Nordic cuisine.
Throughout his tenure at Elske, Posey and the restaurant have received wide acclaim, including a Michelin Star in 2017 and 2018 and being named a James Beard finalist in the 'Best Chef: Great Lakes' category in 2018.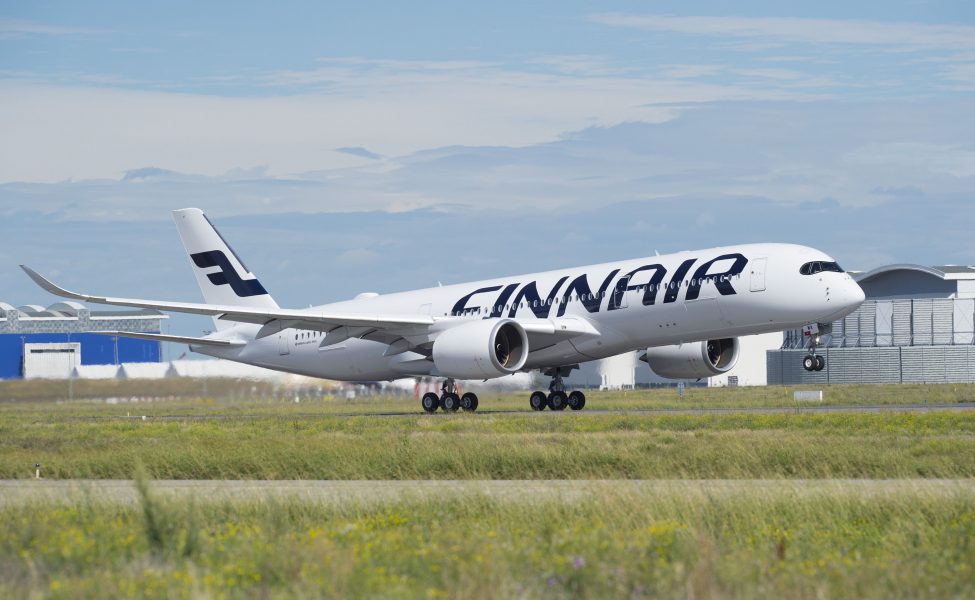 Chicago-based Chef David Posey has partnered with Finnair on a new Signature Menu (pictured above) the airline's new Airbus A350-900
Posey's Signature Menu for Finnair was inspired by his Scandinavian heritage, aligning with the airline and its Nordic influences. With delicious items like a root vegetable appetiser and pork neck entrée, the first business class menu inspired by Chef David Posey will incorporate classic and simple ingredients to provide bold flavours.
"I am thrilled to partner with Finnair to bring a modern take on classic Nordic cuisine to business class passengers," says Chef David Posey on his collaboration with Finnair.
"I wanted to provide a taste of Scandinavia through fresh, seasonal dishes that embrace authentic flavours and I'm excited to share some of my favourite traditional recipes in such a unique way."
Finnair started its Signature Chef program in 2013 and has since worked with a series of acclaimed chefs from Finland, Japan, China and Korea, who have all created their own Signature Menus for Finnair's business class.
Finnair's Airbus A350-900 Business Class cabin
"We are very honoured to introduce David Posey as our first Signature Chef from the United States," says Finnair Head of Inflight Food and Beverage concepts, Maarit Keränen.
"Cuisine is an important part of Nordic culture and something we prioritise at Finnair when considering inflight services.
"Thanks to his acclaimed work and his Danish background, we're confident that Chef Posey's menu items will enhance the passenger experience and provide something special, unique and delicious for our customers on their journey to the Nordics," Keränen said.
Posey's first specialty menu for business class is now available onboard all of Finnair's flights departing the Unites States and the collaboration will be in effect until March 2021.