The BA 2119: Flight of the Future exhibition at London's Saatchi Gallery has entered its final ten days of display with tickets still available for Fly, a state-of-the-art virtual reality experience.
The exhibition, which launched on August 1, and is free to enter, has been developed through a partnership between British Airways and the Royal College of Art and has proved very popular with visitors keen to explore the what flying may look like over the next 100 years.
The exhibition brings to life the BA 2119: Flight of the Future report, which found that hyper-personalisation, immersive virtual realities, 3D printed health solutions, modular aircraft connected to city infrastructure, hypersonic flying and the rise of super-slow "flight cruises", are all part of the future of air travel.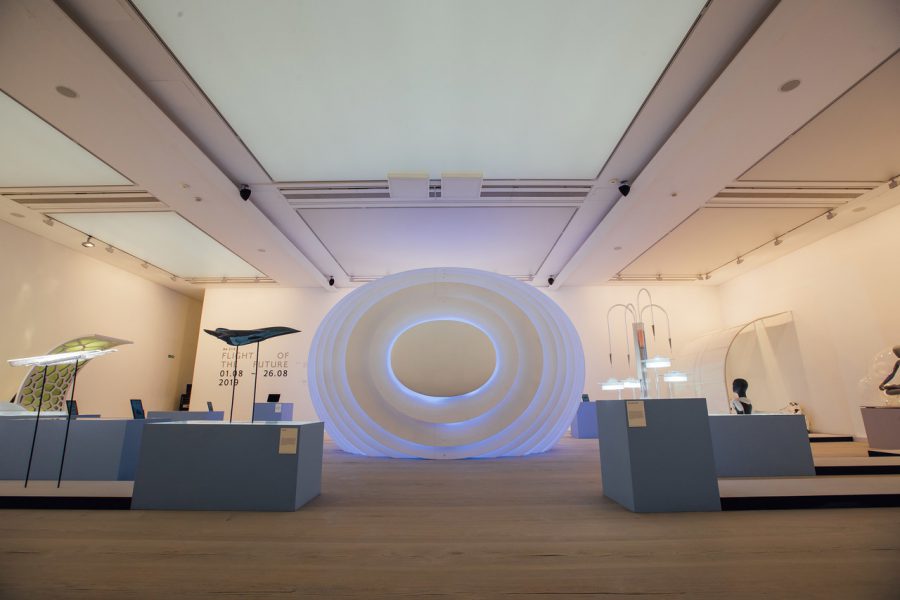 BA 2119: Flight of the Future is a must visit exhibition, featuring Fly (above and top)
It also showcases Fly, a one-of-a kind, full motion, virtual reality experience. Built by award winning virtual reality creators and an Oscar-winning practical effects team, Fly enables users to become a time-travelling pilot, from the earliest imaginings of Leonard da Vinci and his ornithopter, to the Wright Brothers' success on Kitty Hawk, to that first inaugural passenger flight to Paris. Users will experience Concorde, the brand new A350 and the imagined flight of future.
British Airways Chairman and CEO, Alex Cruz, said: "To mark our centenary, we've been reflecting on our past and thanking our customers for making us the airline we are today.
"It's down to our customers' sense of adventure and desire to travel that we've grown from that first flight to Paris in August 1919 to the airline we are today.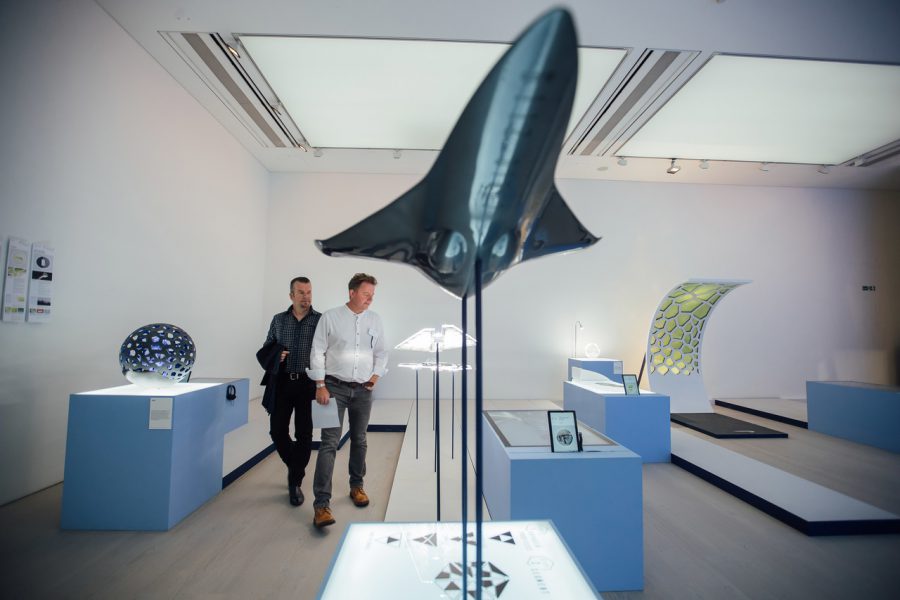 The exhibition is being held at the Saatchi Gallery in London
"And we want to take them with us as we look forward to the next 100 years. Our BA 2119: Flight of the Future exhibition explores what the customer experience of the future will look like, pushing the boundaries of imagination and exploring how we, and future generations, will travel the globe."
Tickets for Fly are available from www.ba.com/ba2119