Stellar boutique airline Fiji Airways has been named as the leading carrier in the South Pacific for Onboard Entertainment in the APEX Passenger Choice Awards for 2024.
Fiji Airways screens Wayfarer Travel TV show episodes onboard its Airbus A350, Airbus A330 and Boeing 737 jets, recently added award-winning blockbuster titles from Disney and HBO to its inflight entertainment content providing more than 840 hours of content.
The award came alongside recognition for the Best Seat Comfort in the region at the same APEX Awards.
"We are immensely proud to receive these prestigious awards, which are a testament to the tireless efforts made by our team to innovate our offerings," said Fiji Airways Managing Director and CEO, Andre Viljoen.
"Being recognised by our esteemed guests gives us the motivation to do even better and offer an exceptional Fijian experience at every touchpoint of the journey."
This is the first time that Fiji Airways' inflight entertainment offerings have been recognised, while the airline has won Best Seat Comfort for the second year in a row.
"We are thrilled to see Fiji Airways win the APEX Award for the best Onboard Entertainment in the South Pacific and congratulations to Andre Viljoen, Jessan Doton and the entire team for ramping-up the inflight offering over the past couple of years," said Wayfarer TV Host and Editor-In-Chief, James Wilkinson.
"We are proud to have Wayfarer screened onboard Fiji Airways, that's part of a stellar line-up that also includes the best of Disney and HBO."
The news comes as Fiji Airways readies to up the inflight entertainment across other aircraft in the fleet.
"Even as we receive news of these wins, I am delighted to announce that we will be launching a content streaming solution for flights on our Boeing 737-NG and ATR aircraft," Viljoen said.
"Guests on these aircraft will be able to stream the full suite of our inflight entertainment catalogue direct to their personal devices from December this year, while our Business Class guests will also receive a new generation iPad Pro with the full content suite for their use for the duration of the flight from November," he said.
Moreover, he said the airline also offers complimentary full flight WiFi browsing in Business Class, 15 minutes complimentary text on WiFi in Economy Class and attractive WiFi purchase plans on their A350 and MAX fleet.
The airline's four flagship Airbus A350s, which service medium and long-haul flights, feature Collins Aerospace Super Diamond full lie-flat seats, offering extra comfort with generous bedding and amenities for Business Class guests.
A turn down service which includes a mattress, duvet, blanket and pillow is a favourite for guests on long haul flights.
Viljoen said the company attributes its recognition for Best Seat Comfort in the South Pacific for two years running to the fact that it has one of the youngest and most modern fleet in the world.
"Fiji Airways remains focused on inspiring and motivating travellers by offering unparalleled service, ensuring passenger satisfaction, and creating unforgettable moments," he said.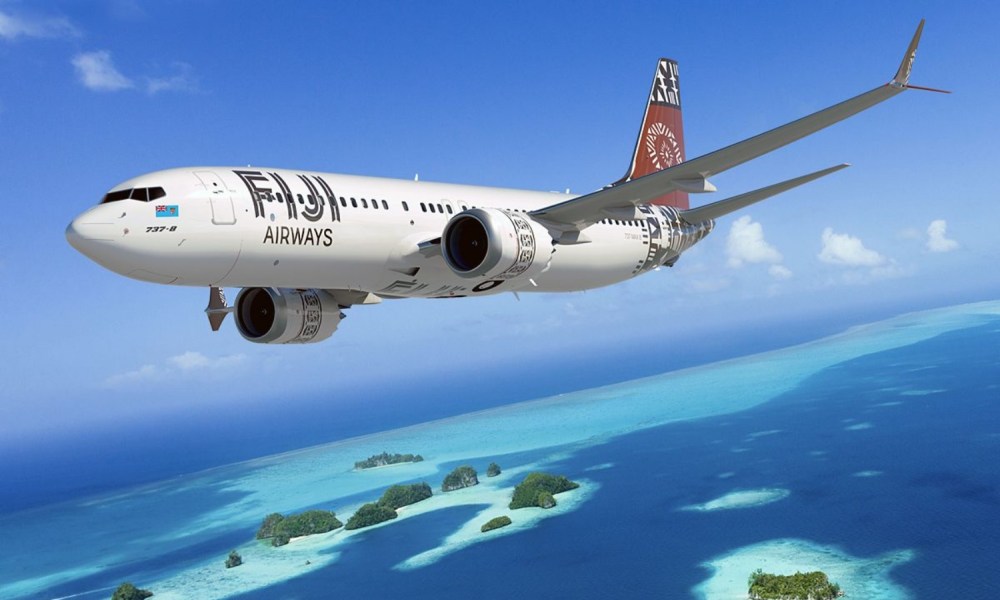 Fiji Airways is currently operating up to three flights a day from Sydney, and daily flights from Melbourne and Brisbane to Nadi, Fiji.
The national carrier also operates twice weekly flights from Adelaide to Nadi and is the only international airline to be servicing the Capital with thrice weekly flights from Canberra to Fiji.
In addition, Fiji Airways has also introduced wellness content such as meditation and breath work to help guests arrive at their destination relaxed and rejuvenated.