Fiji Airways has unveiled the first of two Airbus A350-900 aircraft as part of the airline's widebody expansion plans.
The new luxury aircraft touched down in Sydney this week (Nov 21) for an official showing before heading home to Nadi and the onboard product is nothing short of stunning.
The aircraft, 'Island of Viti Levu' will go into commercial service on December 1, 2019, flying Nadi to Sydney. Following this, the aircraft will rotate out on the Sydney and Los Angeles routes, with the second Airbus A350-900 arriving mid-December 2019. From January 1st 2020, the A350 will fly daily between Nadi and Sydney as well as Nadi and Los Angeles.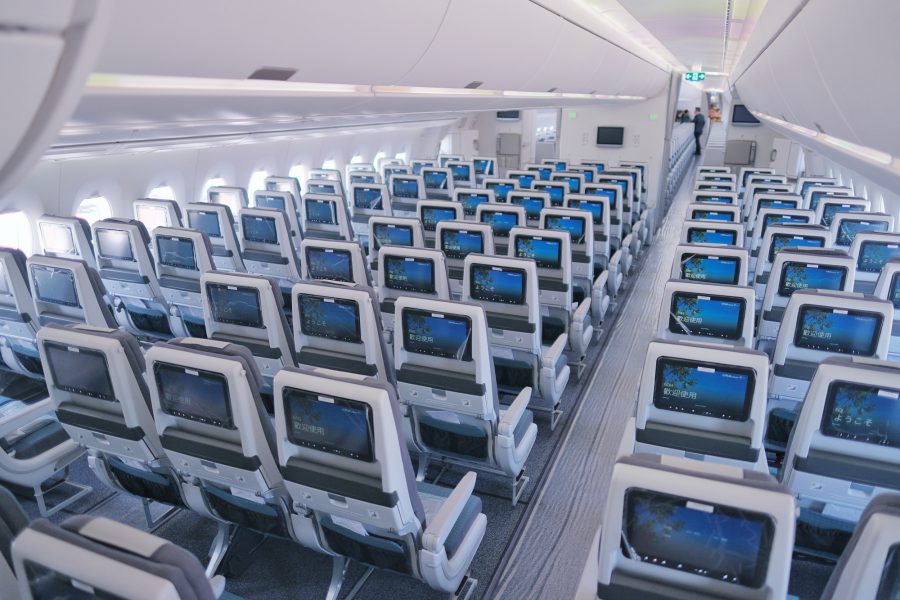 Fiji Airways Managing Director and CEO, Andre Viljoen, said: "we are extremely proud to welcome our first Airbus A350 XWB to our fleet. Welcoming the Island Viti Levu represents more than just an addition to our fleet, it represents a future of opportunities, our commitment to quality service and a more luxurious flight experience for our guests and crew.
"A luxury, world-class destination, like Fiji, deserves a luxury world class travel experience and that's exactly what our A350-900 will deliver. This year we were awarded the coveted Skytrax 4-Star rating and our staff were awarded the title of Best in Australia-Pacific. The A350 will allow us to continue on a journey of excellence," Viljoen said.
The Fiji Airways Airbus A350-900 features 33 fully lie flat beds in the business cabin and 301 economy seats that are among the most comfortable in the market. A brand new economy cabin has allowed Fiji Airways zone within economy class called 'Bula Space', which have extra legroom for additional comfort.