Fiji Airways celebrated the nation's 50th year of Independence last Saturday (Oct 10) with a special FJ50 'Flight against cancer' with 66 passengers onboard its flagship A350-900XWB aircraft.
The flight was part of the airline's short-term 'ready for flight' storage program and when it was airborne, flew a special flight path across the nation that outlined a '50' to commemorate Independence Day.
A limited number of seats were made available in return for donations to charity and the FJ$15,000 raised went to the Fiji Cancer Society (FCS) for the fight against cancer.
The flight, FJ50, offered a rare bird's-eye view of the nation, doing a low flyover around Suva's Albert Park as part of the Official Fiji Day Activities Programme, as well as some of the most picturesque spots in the country.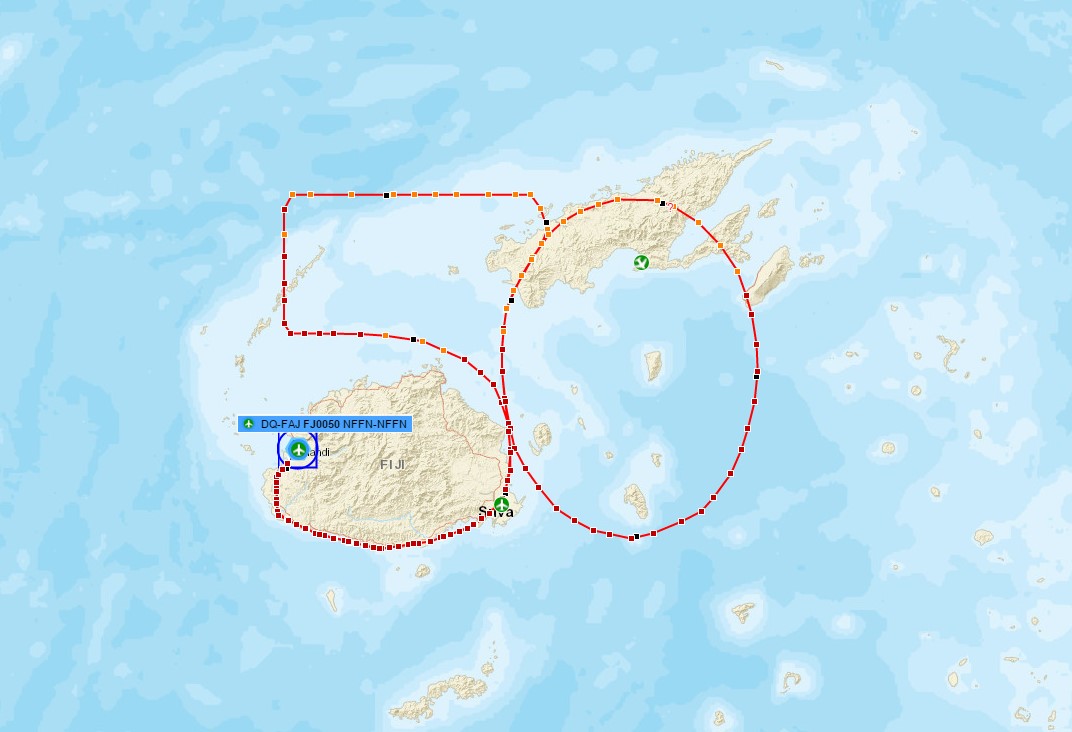 Flight FJ50 guests were treated to a special experience, enjoying breakfast at the Fiji Airways Premier Lounge before boarding the flight.
Speaking to the guests at the Premier Lounge, Fiji Airways Managing Director and CEO, Andre Viljoen said: "Our Airbus A350, which is our newest aircraft has been in our COVID-19 short-term 'ready for flight' storage programme. The programme requires periodic planned flights to ensure the aircraft is ready to return to commercial service rapidly when required.
"The aircraft was slated to undertake its periodic storage programme flight in early October, and because today is an important milestone in the country's history, we are taking an operational necessity, and turning it into something special," he said.
Onboard, guests received a commemorative boarding pass souvenir with unique details of the flight before returning to Nadi at the conclusion of the flight.