Sound design, sleep rituals and signature scents are among a range of sensory initiatives underway at Parkroyal Collection Hotels and Resorts as part of its new Eco-Wellness programme.
The signature multi-sensorial programme – designed around its hotels' biophilic design, sustainability and wellbeing – aims to meet the increasing demand from guests for health and wellness experiences.
"It is essential that we take time to re-centre and practice greater mindfulness. Even small changes in our daily lives can have a big impact on our wellbeing and the environment," said Pan Pacific Hotels Group Chief Sales and Marketing Officer, Cinn Tan.
"Through Parkroyal Collection's Eco-Wellness experiences, we hope to inspire our guests to live well without compromising the environment."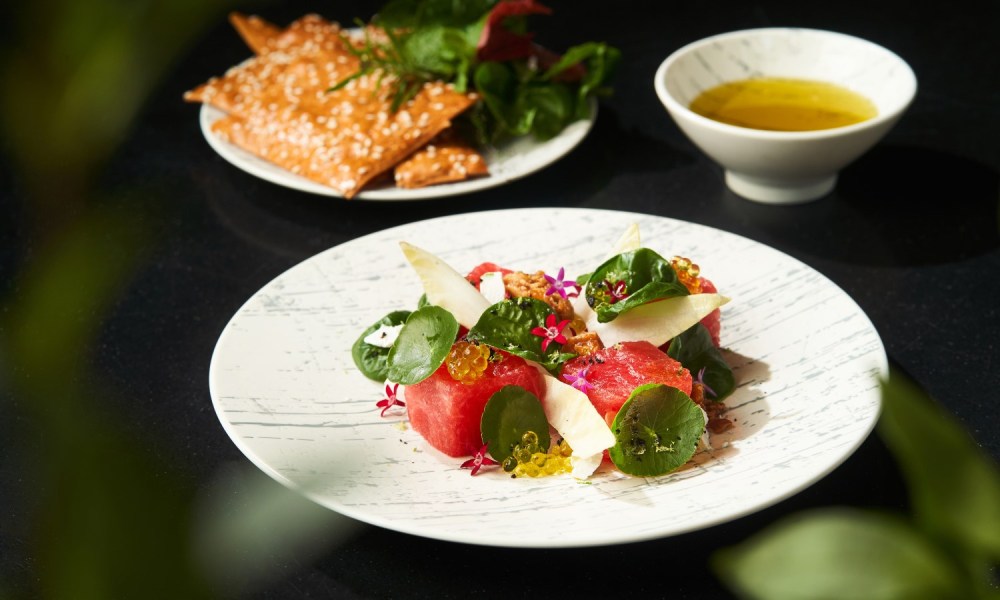 The Eco-Wellness guest experience centres around the five senses – scent, sound, sight, taste and touch.
On arrival, guests are greeted by the brand's signature scent – a blend of rosebush, lavender, green vetiver and warm white cedarwood – before encountering a curated sound design and public art showcases. They can avail of St Gregory spa and wellness activities during their stay and engage in "conscious dining", "mindful drinking", "restful sleep".
The new Sleep Ritual turndown service – available for guests staying in Collection Club Rooms and higher categories, and Titanium and Platinum members of Pan Pacific Discovery – includes a scented pillow pouch infused with natural essential oils, a tea set, as well as fresh herbs harvested from the Urban Farm to make tea.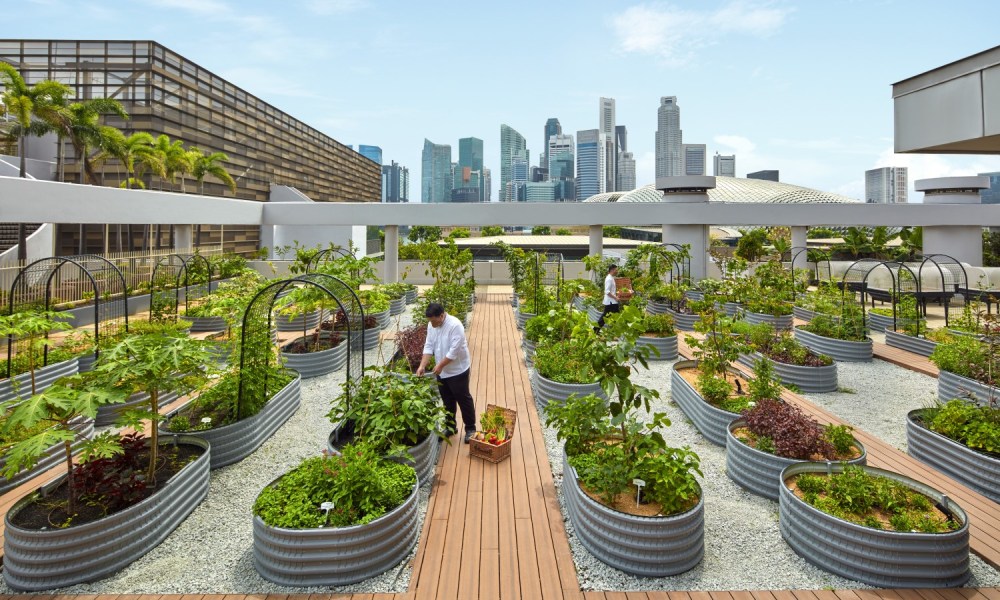 The dining element centres around locally sourced fresh produce and farm-to-table harvests to promote sustainability and healthy eating, with the option to add a cocktail or mocktail made with freshly picked ingredients from the Urban Farm.
Parkroyal Collection Pickering, Singapore and Parkroyal Collection Kuala Lumpur, Malaysia are the latest hotels to open Urban Farms to support the hotels' food and beverage and spa offering.
Parkroyal Collection Marina Bay, Singapore's Urban Farm supplies up to 20% of the hotel's restaurants, bar, and spa's green ingredients.