One of Switzerland's most famous alpine resorts, St Moritz is known for its luxurious hotels, top restaurants, ski polo and cricket, and importantly, hundreds of kilometres of ski trails. These things and more make this year-round alpine playground a top escape for CEOs and executives from across the world.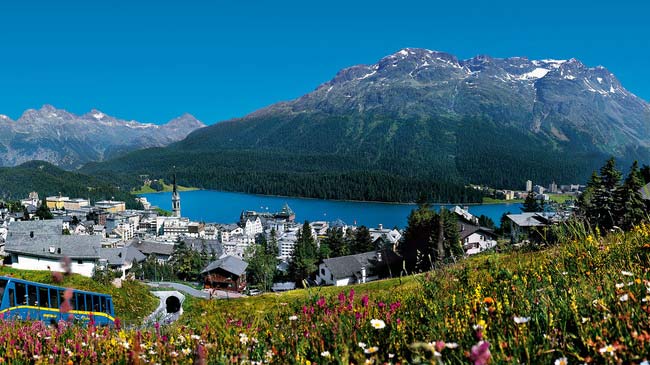 St Moritz is incredibly picturesque in both summer and winter
SEE AND DO
Must-do activities and adventures in St Moritz, from skiing to shopping, water sports and much more, according to the General Manager of Kempinski Grand Hotel des Bains, Konstantin Zeuke.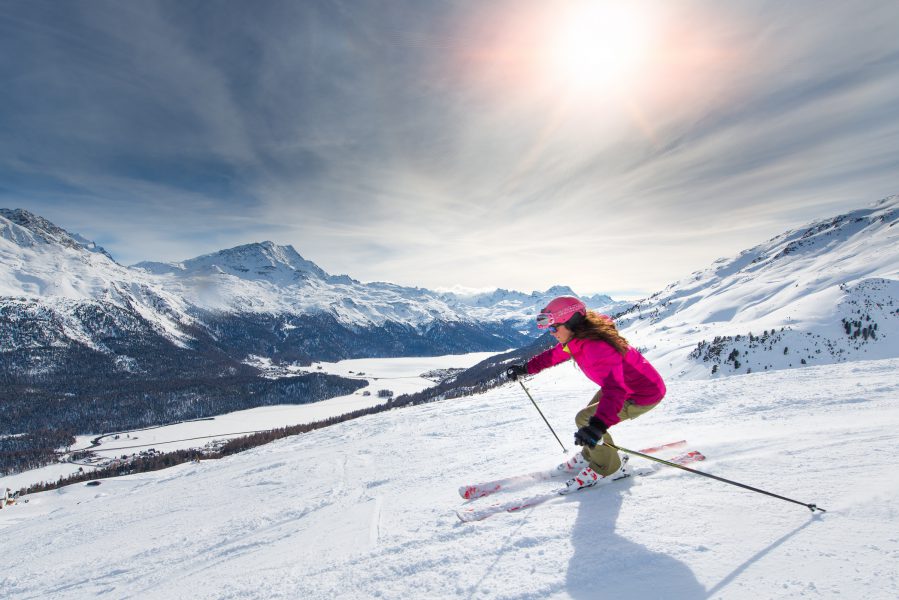 St Moritz, which has hosted the Winter Olympics twice, offers world-class skiing
CORVIGLIA/PIZ NAIR, DIAVOLEZZA/LAGALB AND CORVATSCH
"These are just some of the ski areas to be discovered in the Engadin Valley," Zeuke says. "With some 350km (217 miles) of slopes to explore, you'll never be stuck for options – and there's always a new challenge to take on. The Kempinski Grand Hotel des Bains is located right next to the cable car taking you up to the skiing area of Corviglia and from skiing area Corvatsch there is a valley slope taking you right back to the hotel."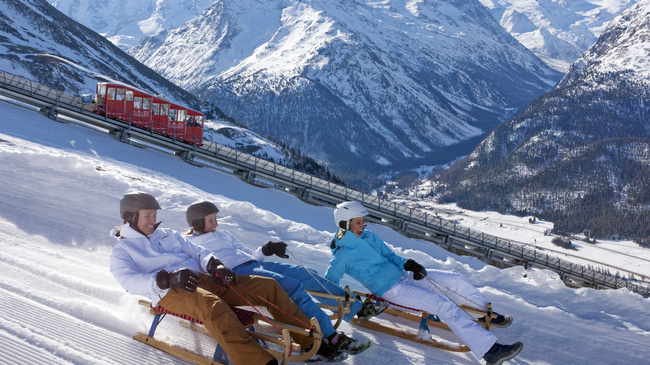 Go tobogganing in St Moritz, where it's about amazing views and the adrenaline rush
MUOTTAS MURAGL TOBOGGAN RUN (WINTER)
"There are several toboggan runs to discover in the region, and if you have never jumped in a toboggan before, you will find it is just as much fun as it looks," Zeuke says. "This run is the fastest in the region, and offers 20 curves and a hair-raising 705m vertical drop as it travels through pine larch forests – fantastic for thrill-seekers, and one run won't be enough! It is easily accessible via funicular railway, and the panoramic views of the Upper Engadin are well worth the trip too."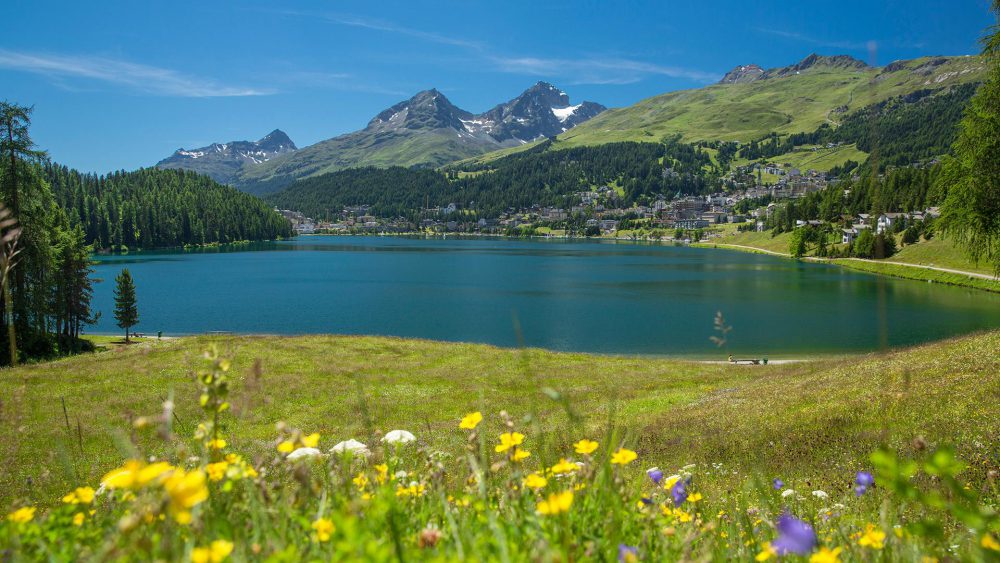 Find water sports aplenty in St Moritz during summer
WATER SPORTS (SUMMER)
"Make the most of the fantastic Maloja winds and try your hand at kiting, surfing or sailing during your stay," Zeuke says. "Lake Silvaplana offers some truly great conditions for those keen to get on the water, and is a best-loved location for water sport enthusiasts."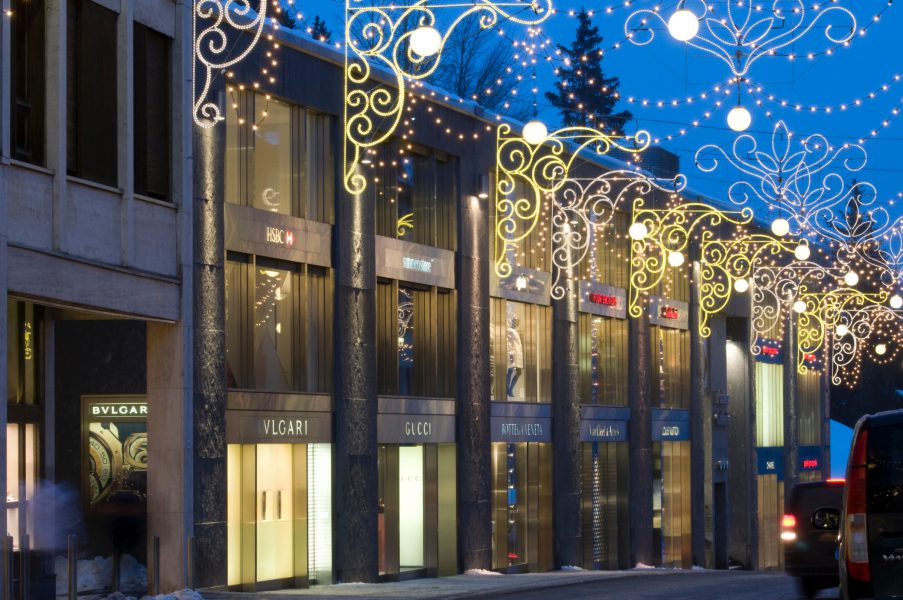 St Moritz offers top-notch shopping and features boutiques from world-class brands
SHOP TILL YOU DROP
"It's a small village with big brands," Zeuke defines St Moritz as. "Via Serlas is St. Moritz's answer to Zurich's Bahnhofstrasse or Rodeo Drive in Los Angeles – Just on a smaller scale. From Jimmy Choo and Gucci to Prada, our stylish shopping boulevard features not only the world's top fashion names but also dazzling gems, stylish designer furniture, exquisite wines and a wide selection of delicacies."
Winter wonderland: take a sleigh ride in St Moritz
SLEIGH RIDE THROUGH THE WINTER WONDERLAND
"There is no better way to experience the snow-covered splendor and beauty of St. Moritz, than from a comfort of a horse-drawn sleigh," Zeuke says. "Enjoy the breathtaking vistas with the ambience of the horses' hooves lingering in the background."
ESSENTIALS: WHERE TO STAY
The leading hotel in St Moritz that Wayfarer recommends booking a room at.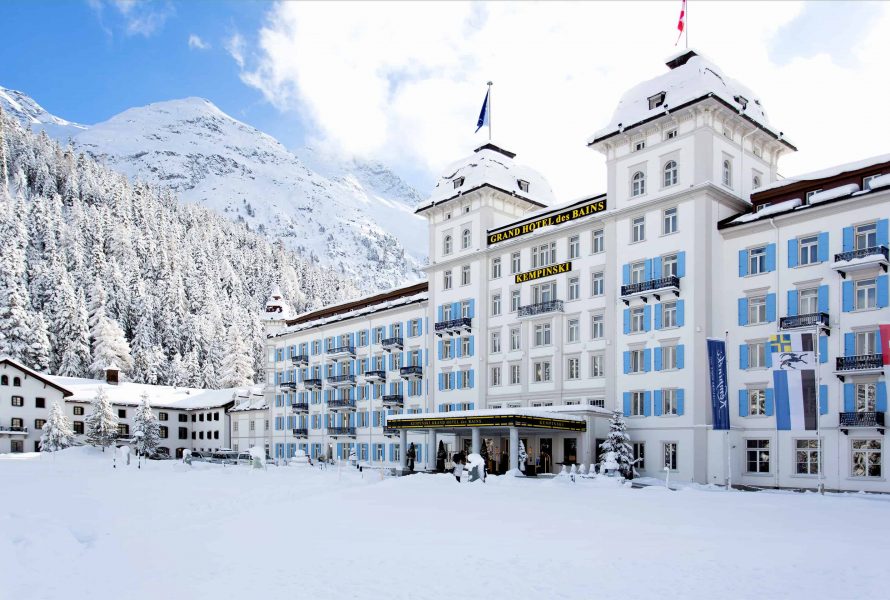 The Kempinski Grand Hotel des Bains in St Moritz is steeped in history
The Kempinski Grand Hotel des Bains is one of the world's oldest hotels, dating back to 1864. Here you will find 184 comfortable rooms and suites, 27 luxury residences, three gourmet restaurants, a day spa and in the winter, a ski school.
When it comes to accommodation, leading the way are the prestigious tower suites of Kempinski Grand Hotel des Bains, which are located in the two hallmark towers which give this grand building the appearance of a sleek northern Mediterranean palace. The two-bedroom 120-square-metre suite extends over three floors, offering a separate living room on the third floor with 360-degree views, as well as a dining room and lounge area.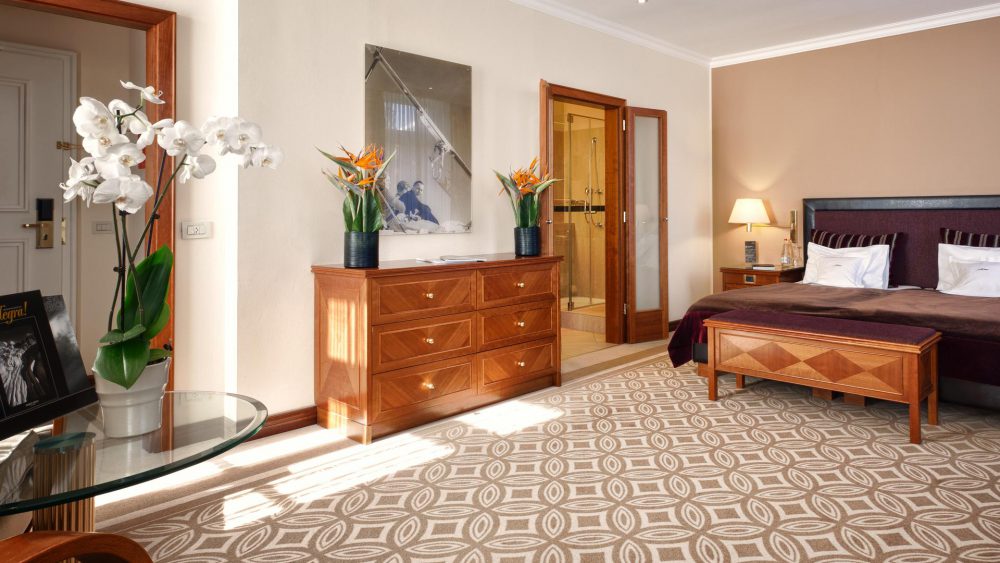 A grand deluxe room at the Kempinski Grand Hotel des Bains in St Moritz
Carefully selected stylistic elements of the Engadin valley and the chalet-style decor create a cosy yet elegant look, while historical photo motifs tell of the initial blossoming Alpine lifestyle. The highlight of this suite is a spacious rooftop terrace with views to the mountain peaks of the Engadin as well as to the chic Alps resort of St Moritz.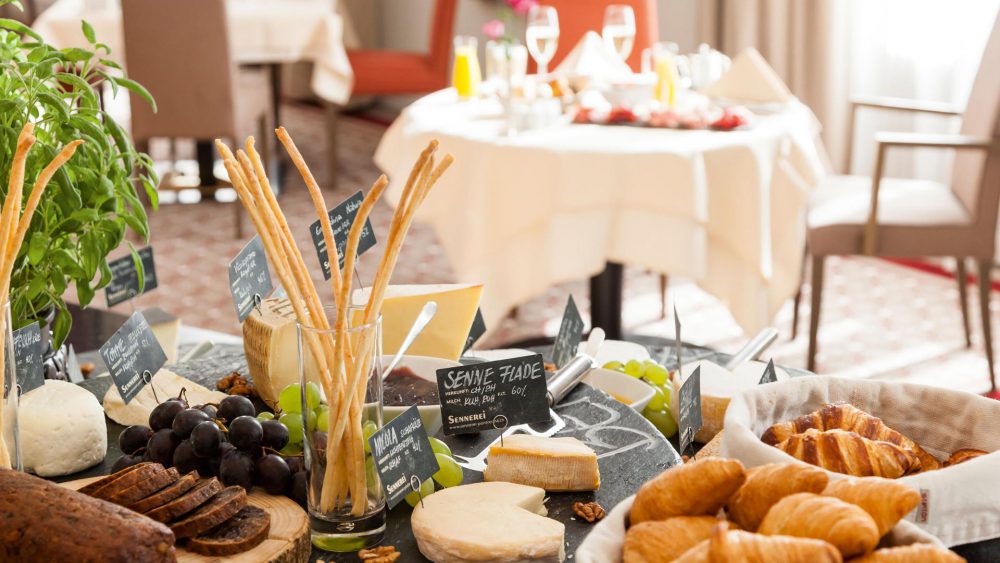 The brilliant breakfast buffet at Les Saisons
On the eating and drinking front, start your day off at restaurant Les Saisons, which offers one of the best breakfast buffets in not just St Moritz, but all of Switzerland. The buffet features meats, cheeses, eggs, yoghurt, pastries, coffee and champagne served up to the music of the grand piano that fills this historic room of the hotel. At night, Les Saisons offers top-quality steaks from around the world (including Wagyu, Swiss dry-aged and USDA Prime) as well as a high-class international food and wine menu.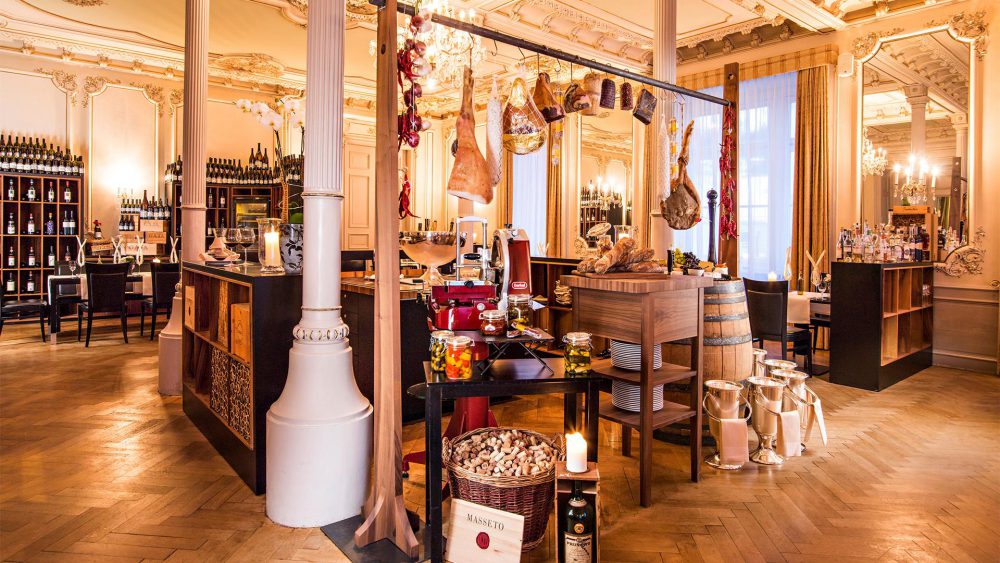 Find local and Mediterranean fare at Restaurant Enoteca
At Restaurant Enoteca, it's about top Mediterranean and local dishes, from antipasti to veal, duck, homemade gnocchi, truffle pasta, Sicilian style sea bass fillet, vension and more. Also find a large regional and international wine list, led by some top drops from across the Alps in Italy.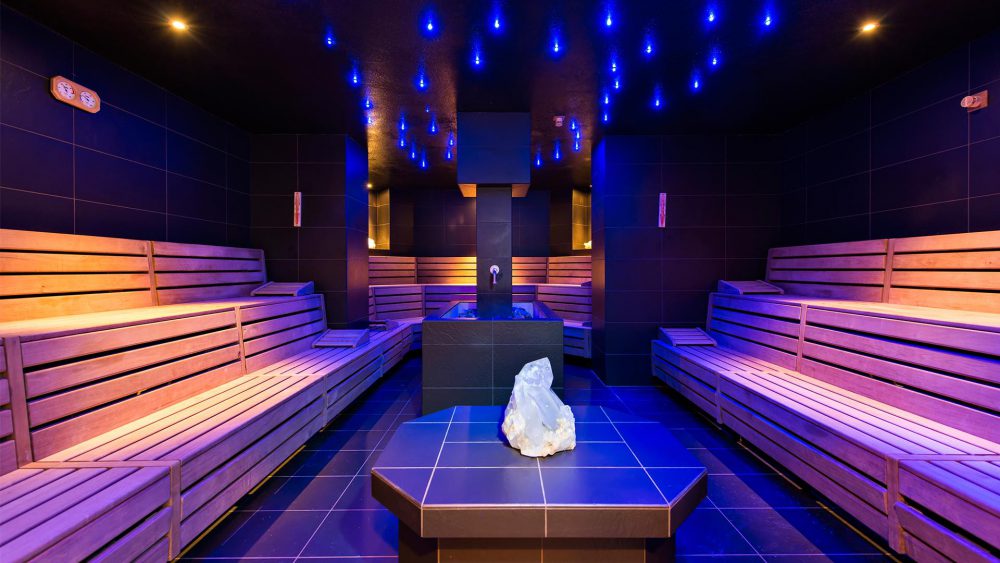 Kempinski Grand Hotel des Bains' stone sauna
On the wellness front, Kempinski The Spa has four different saunas, a steam bath, a laconium, an indoor pool, Kneipp baths, a gym, a sun terrace and a separate ladies' spa.
In the winter, the hotel offers its own Kempinski Ski School for guests staying in-house. Here, instructors are available for just a few days or for the whole duration of a holiday. No matter what skiing level you are at, Kempinski Ski School's instructors can provide support and in many languages as well. Ski lessons are also available for kids and they can be taught the right technique for conquering any mountain.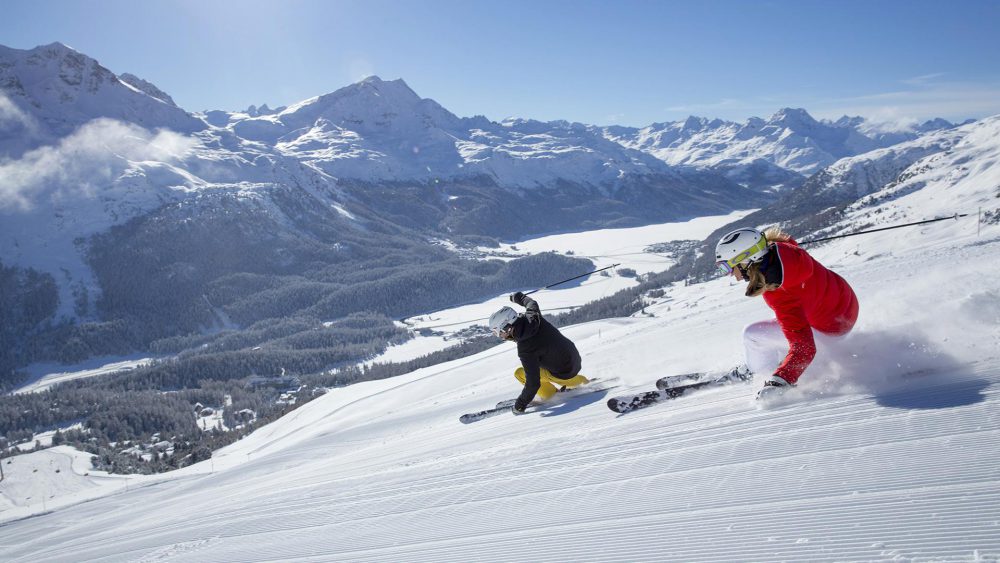 Hit the mountain with the Kempinski Ski School in St Moritz
Opening dates for the hotel in 2018-2019 are 15 June 2018 to 30 September 2018 and then 6 December 2018 to 31 March 2019.
Via Mezdi 27, 7500 St. Moritz, Switzerland. +41 81 838 38 38
ESSENTIALS: GETTING THERE
The best way of getting to St Moritz in comfort and style.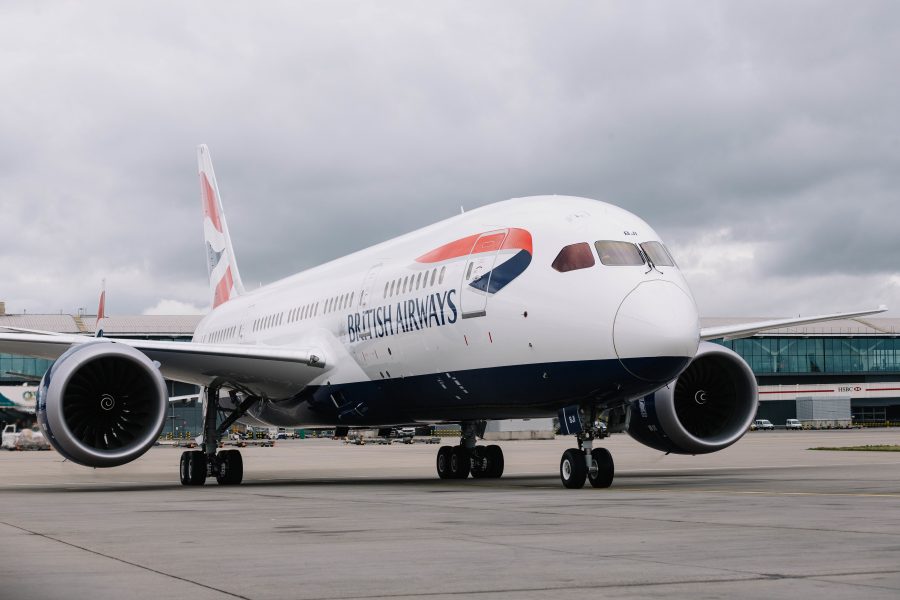 A British Airways Boeing 787-9 Dreamliner
BRITISH AIRWAYS
British Airways flies daily to Zurich via London. On the long-haul sectors from Asia, Australia and North America to London, British Airways operates one of the most modern fleets in the sky, headlined by Boeing 777-300ER, Boeing 787 Dreamliner and Airbus A380 aircraft that feature First, Club World (Business), World Traveller Plus (Premium Economy) and World Traveller (Economy) cabins. WAYFARER recommends booking a ticket in Club World, which offers flatbed seats, restaurant calibre cuisine, top wines from across the globe, hundreds' of hours of entertainment on demand and great British service from check-in to disembarking.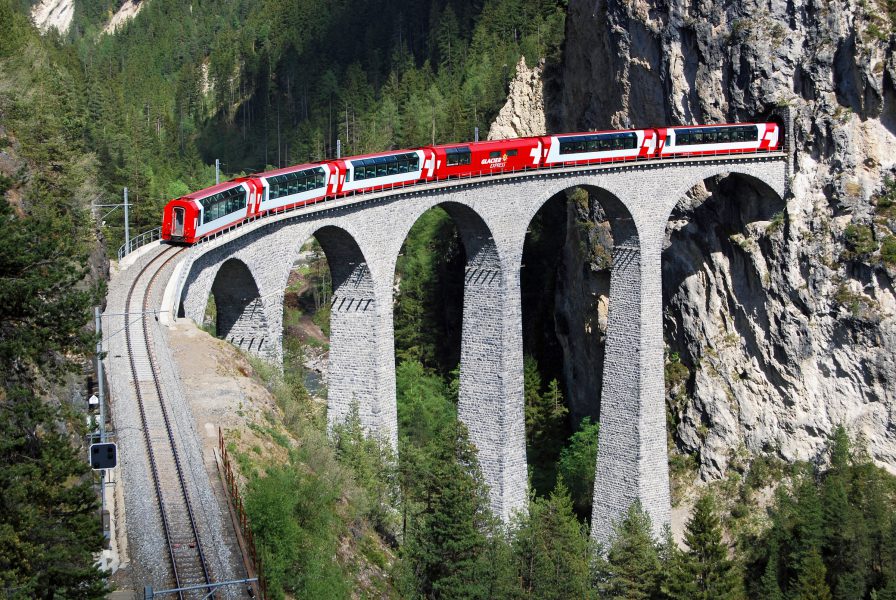 Switzerland offers some of the world's most picturesque train rides
SWISS TRAVEL SYSTEM
From Zurich Airport, the best way to get to St Moritz is on a Swiss Federal Railways train and in Switzerland they are efficient, modern and clean. On the journey up to St Moritz, you'll travel over some of the world's highest viaducts, which is an adventure in itself. Trains from Zurich Airport take roughly 3hrs and 30 mins and tickets can be booked at myswitzerland.com/rail