Delta has revealed it will offer fast, free WiFi, in partnership with T-Mobile, to all customers on board most domestic mainline flights beginning February 1.
The airline said it will offer the service on more than 700 Viasat-equipped aircraft by the end of 2023 and Delta plans to bring free WiFi on international and regional aircraft by the end of 2024.
"At work, at home and everywhere in between, connectivity is essential to daily life, and your journey on Delta should be no different," said Delta CEO Ed Bastian at CES 2023 in Las Vegas.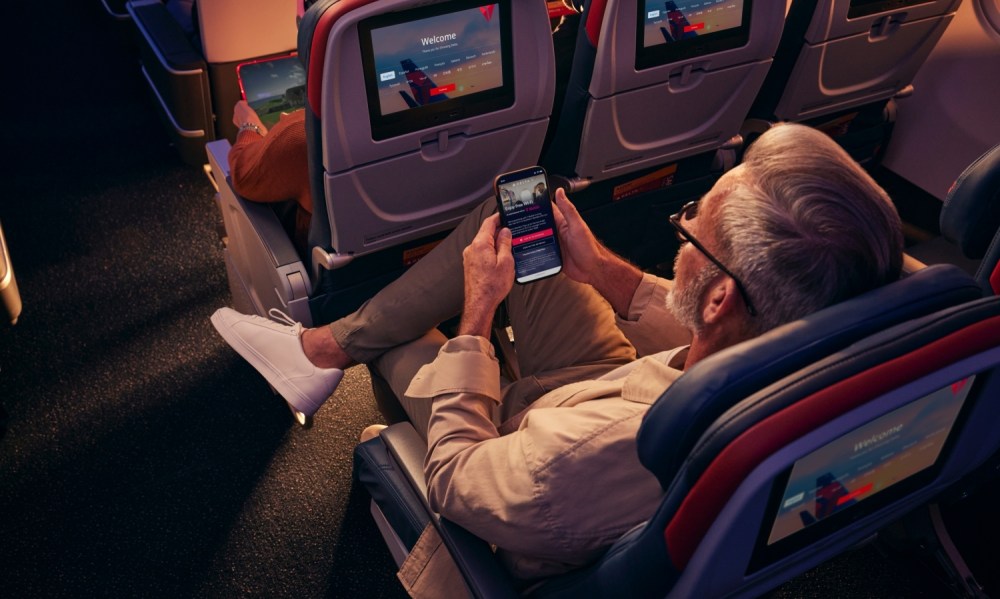 "Our vision has long been to deliver an experience at 30,000 feet that feels similar to what our customers have available on the ground."
Bastian said the move is designed to fuel Delta's vision of more personalized travel and customers will log in using their Delta SkyMiles account or join SkyMiles on the ground or in the air for free to connect.
Delta also announced its plans for Delta Sync Exclusives hub, a new SkyMiles-unlocked mobile platform coming this spring aimed at elevating the in-flight connectivity experience with exclusive offers, access and entertainment from beloved brands that are mainstays of everyday life. Delta will launch Delta Sync Exclusives hub later this spring.