The best journey is the one that leaves you feeling better upon arrival than departure, according to Delta's Chief Health Officer, Dr. Henry Ting, and that's exactly why the carrier is supporting a 'healthier you' with plant-based food options in airports and on board, unique loyalty partnerships that reward flyers at home, and in-flight entertainment to relax and unwind during the journey.
As part of the move, Dr Ting says Delta is partnering with leading consumer brands to bring its well-being mission to life across the customer journey.
From plant-based food options by Impossible Foods and Black Sheep Foods, to a first-of-its-kind loyalty offer with Instacart, and curated in-flight entertainment with Peloton and Spotify, he says Delta is introducing more mindful, personalised and health-conscious moments at every step to ensure customers travel well.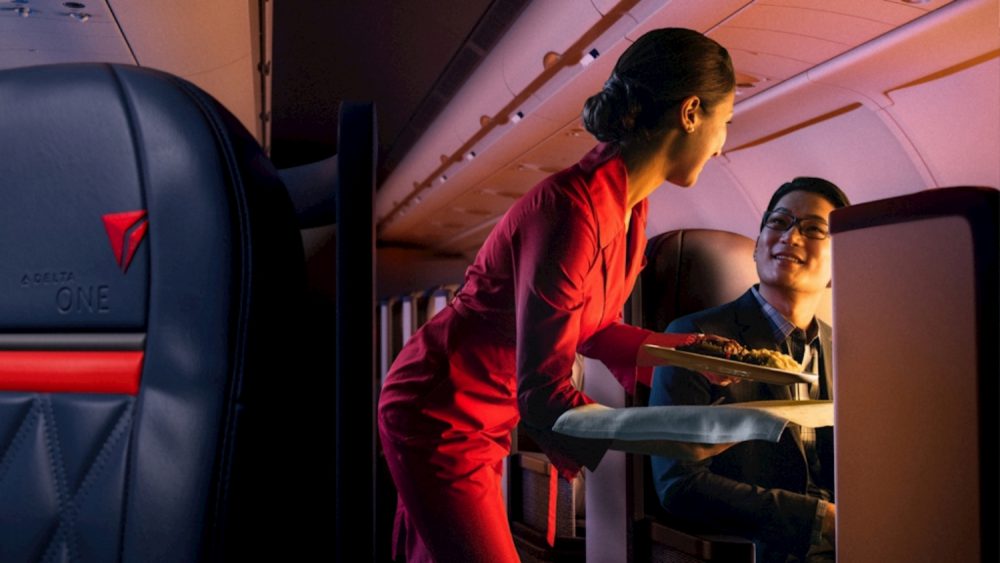 "We've taken a careful approach to ensuring each customer feels taken care of during their journey on Delta because connecting the world also means caring for those in it – and helping them feel their best no matter where they are," Dr Ting says.
Alongside the reintroduction of hot meals on board this spring, Delta is serving new plant-based dishes on board featuring products from Impossible Foods and Black Sheep Foods. Beginning this month, customers in premium cabins on select flights can order a variety of Impossible dishes like a green chili spice rubbed Impossible™ Burger with caramelized onion jam and Manchego cheese.
Other plant-based dishes include Black Sheep Foods's lamb-style meatballs with spinach rice and feta, and cauliflower cakes with creamy pesto orzo. Plant-based meats like Impossible Burger are as delicious as meat from animals and better for the environment, using far less land and water, and emitting significantly less greenhouse gases as conventional meat from animals.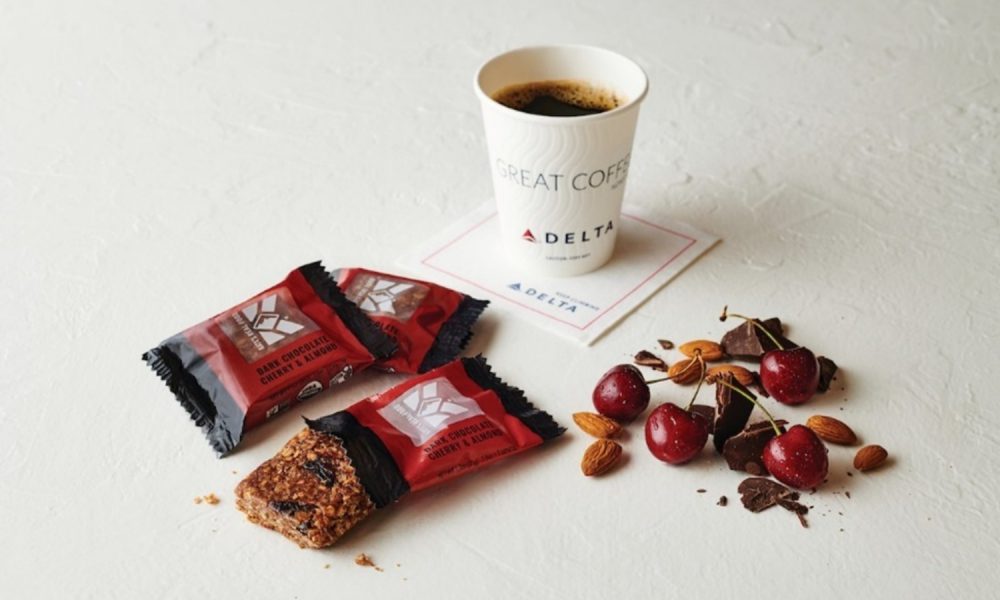 GOING ORGANIC AND SUSTAINABLE
Delta now offers Kate's Real Food bars in all cabins, the USDA Certified Organic and nutrient-packed snack that promotes health and wellness by focusing on real ingredients.
In select Delta Sky Clubs, the airline partners with local artisans to highlight handcrafted, regionally made food and beverage products through its Fresh Farm program.
These ongoing weekly activations began in late 2021 and will soon be found in Delta's west coast hubs (Seattle, Salt Lake City and Los Angeles).
In both Sky Clubs and onboard, the airline says customers can enjoy menu items in fresh and hot meals prepared with locally sourced ingredients.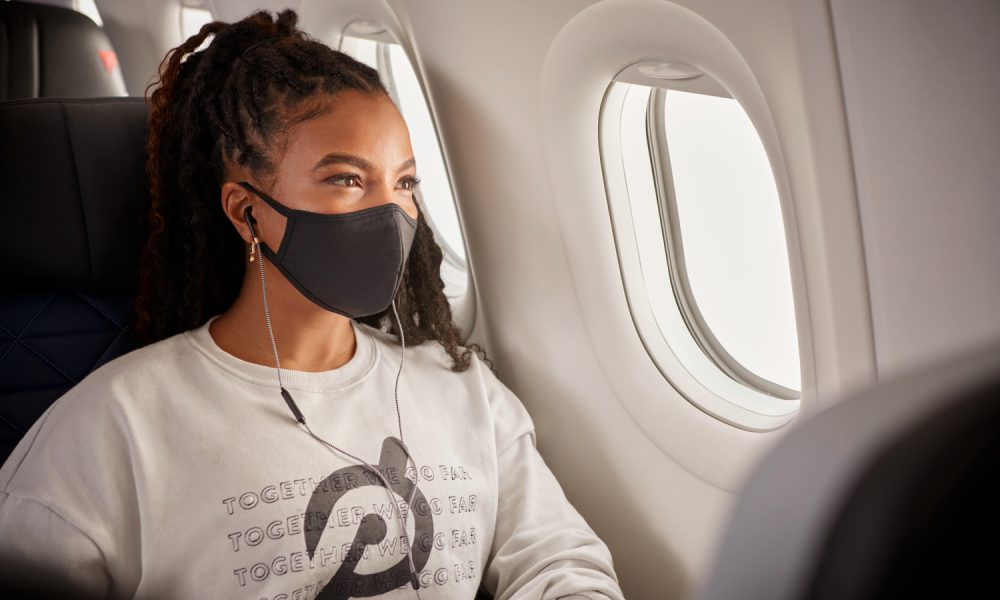 MINDFUL MEDITATION WITH PELOTON
Delta customers can also enjoy exclusive Peloton Instructor-led stretching and meditation classes through Delta Studio on seatback screens.
Ranging from 5 to 20 minutes, the Classes in the Clouds collection helps customers feel both mindful and comfortable during travel.
The newly refreshed class collection was initially introduced in late 2021 and will refresh periodically throughout 2022, according to the carrier.
Those with an existing Peloton membership can also enjoy a new 'Made for Travel' collection via the Peloton app, with 45 classes that help members maintain their fitness routines while they travel with equipment-free workouts.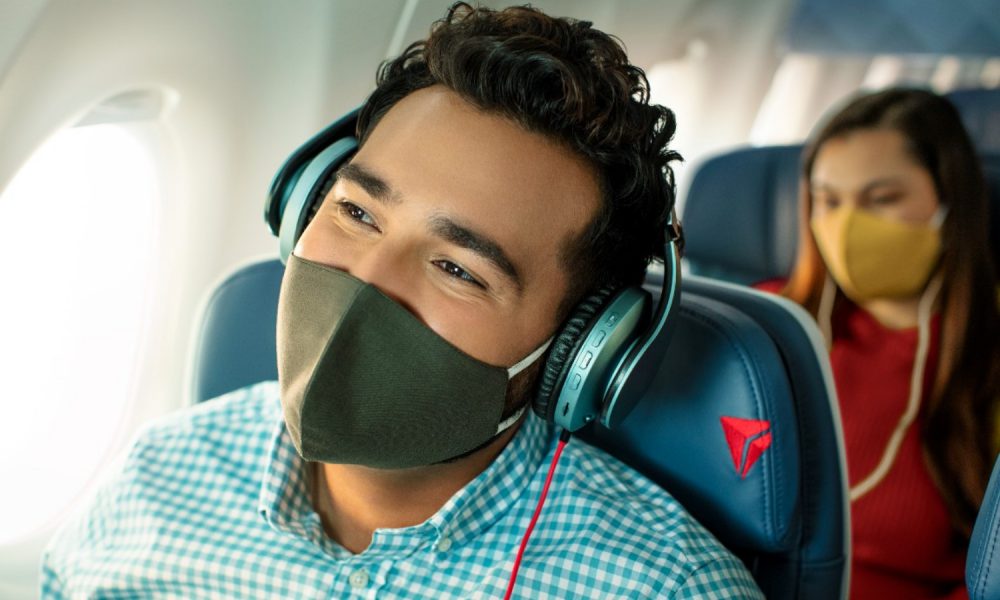 AUDIO RELAXATION CURATED BY SPOTIFY
Through Delta's partnership with Spotify, the world's most popular audio streaming subscription service, customers can sit back and relax with curated audio content on Delta Studio.
Relax and Unwind, Peaceful Piano, Sleep and Deep Focus playlists are curated by Spotify to provide a mindful and relaxing soundtrack to the customer journey.
Spotify's curated audio experience is among the highest performing seatback entertainment on Delta, with more than 16.4 million total streams since the partnership launched in September 2021.