Delta and LATAM Airlines Group have entered into a strategic partnership that the airlines say "for the first time combines the strengths of the leading airlines in North and Latin America".
Together, the partners will serve 435 destinations worldwide and carry more passengers between North America and Latin America than any other partnership and LATAM and Delta will hold the leading position in five of the top six Latin American markets from the United States.
"This transformative partnership with LATAM will bring together our leading global brands, enabling us to provide the very best service and reliability for travellers to, from and throughout the Americas," said Ed Bastian, Delta's Chief Executive Officer. "Our people, customers, owners and communities will all benefit from this exciting platform for future growth."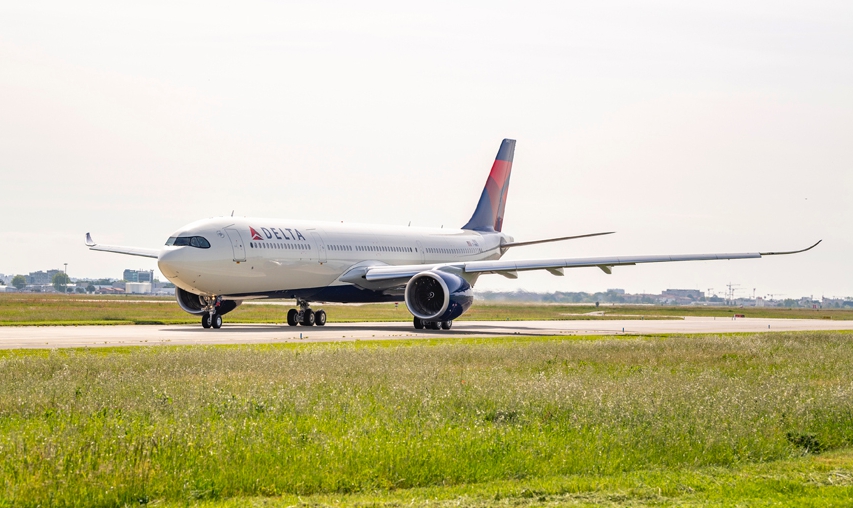 Delta has signed a major partnership to invest in and team-up with South America's LATAM airlines and (above) the new Delta One Suite on the Airbus A350
The airlines say the strategic partnership will unlock new growth opportunities, building upon LATAM's and Delta's global footprint and joint ventures worldwide, including Delta's existing partnership with Aeroméxico.
The carriers also say that with their complementary networks, LATAM, Delta and their partners "will be able to offer access to a greatly expanded array of worldwide destinations… together, the partnership will provide greater customer convenience, a more seamless travel experience and better connect customers with the rest of the world".
"This alliance with Delta strengthens our company and enhances our leadership in Latin America by providing the best connectivity through our highly complementary route networks," said Enrique Cueto Plaza, Chief Executive Officer of LATAM. "We look forward to working alongside one of the world's best airlines to enhance the travel experience for our passengers."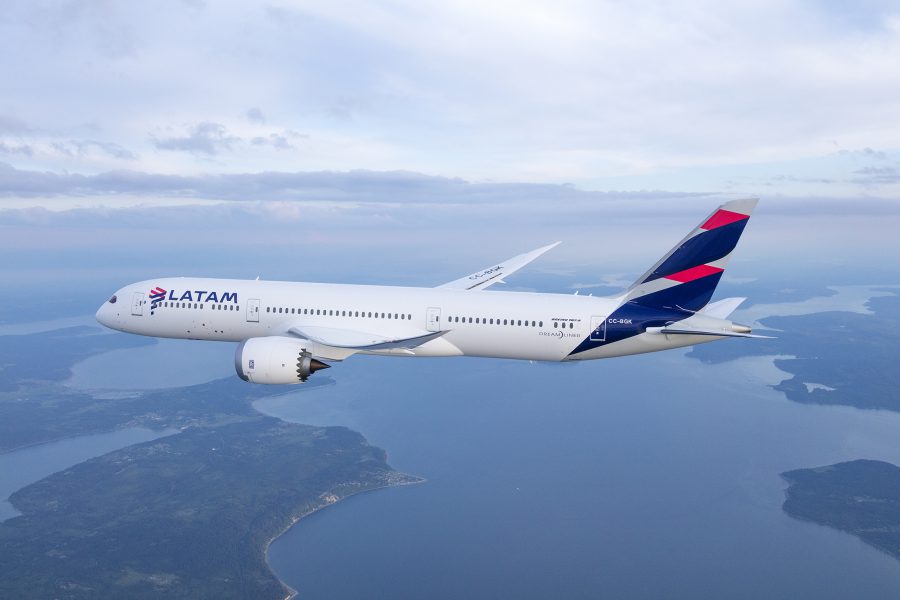 LATAM is partnering-up with Delta in a move that will see the South American carrier exit the oneworld Alliance
Additionally, Delta will invest USD$1.9 billion for a 20 percent stake in LATAM through a public tender offer at $16 per share, to be funded principally with newly issued debt and available cash.
Delta will also invest AUD$350 million to support the establishment of the strategic partnership and Delta will acquire four A350 aircraft from LATAM and has agreed to assume LATAM's commitment to purchase 10 additional A350 aircraft to be delivered beginning in 2020 through 2025, supporting Delta's ongoing fleet transformation.
As part of the new partnership with Delta, LATAM has revealed it intends to leave the oneworld Alliance in due course and in accordance with formal contractual requirements. Delta is member of rival SkyTeam and it is not known at this stage if LATAM will join or remain an airline outside of global alliances.