Forward-thinking aparthotel brand Locke will launch its fourth London property, Kingsland Locke, in the heart of Dalston in January 2021.
Located in one of London's most eclectic neighborhoods, Kingsland Locke will house 124 of Locke's signature studio apartments, as well as an on-site microbrewery and gin distillery, all-day restaurant, complimentary co-working space, workout studio and coffee shop.
The lower ground floor of Kingsland Locke boasts a large, naturally-lit atrium space that will transition from a relaxing atmosphere by day, to a lively restaurant and bar come nightfall.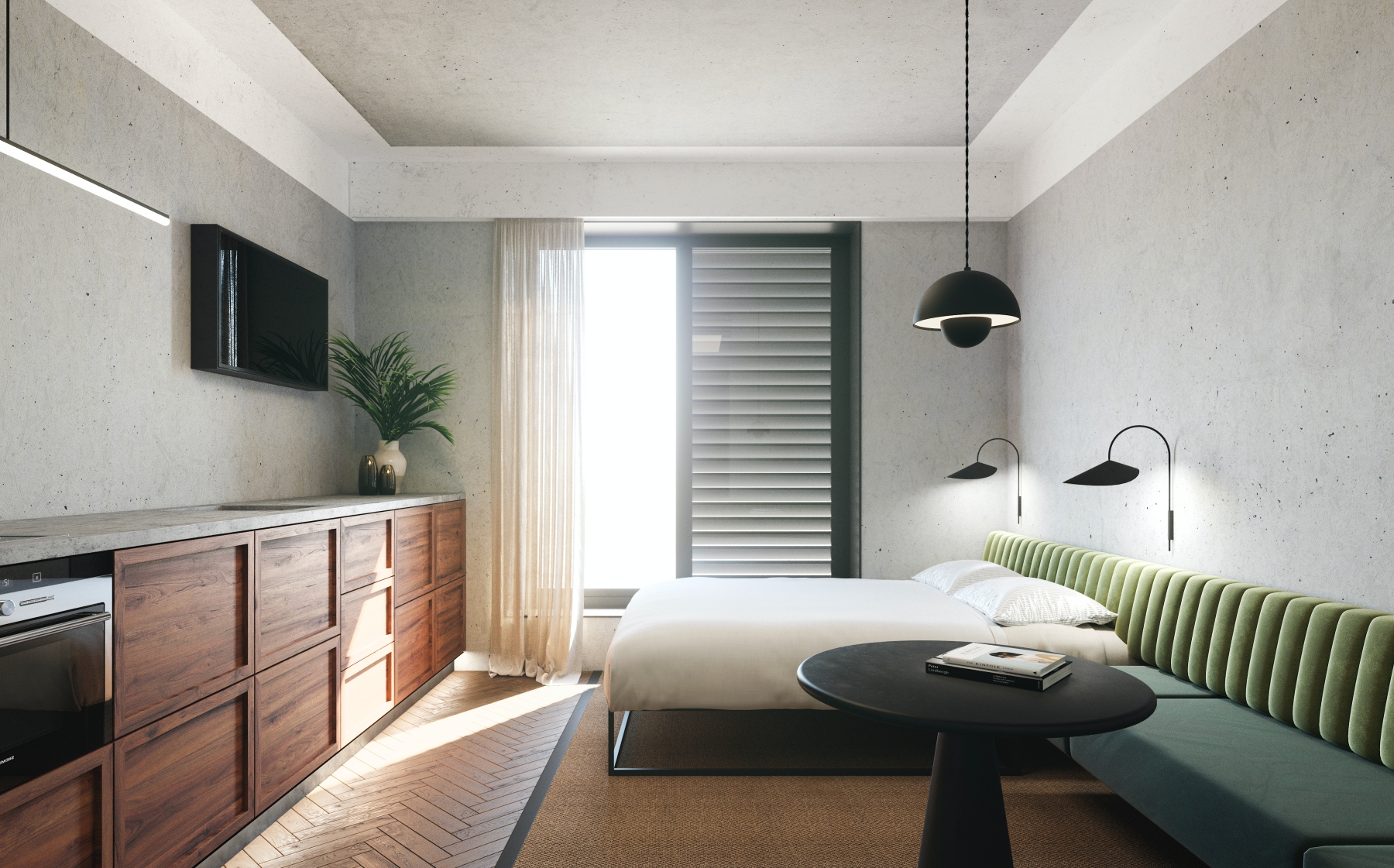 "Kingsland Locke marks our fourth property to open in London and is a particularly exciting launch for us all," said edyn CEO, Stephen McCall. "This launch, as with other Locke openings, has been all about championing the local Dalston area and seeking partners and collaborators that call the area home – from the architects to the uniform designers.
"With Kingsland Locke, we are aiming to celebrate Dalston's unique creative landscape, and in doing so, create an environment in which both travelers and locals feel at home."
Kingsland Locke will be home to KRAFT Dalston, an exciting new food and drink venture formed between German Kraft Brewery, Jim and Tonic Distillery and Le Bab.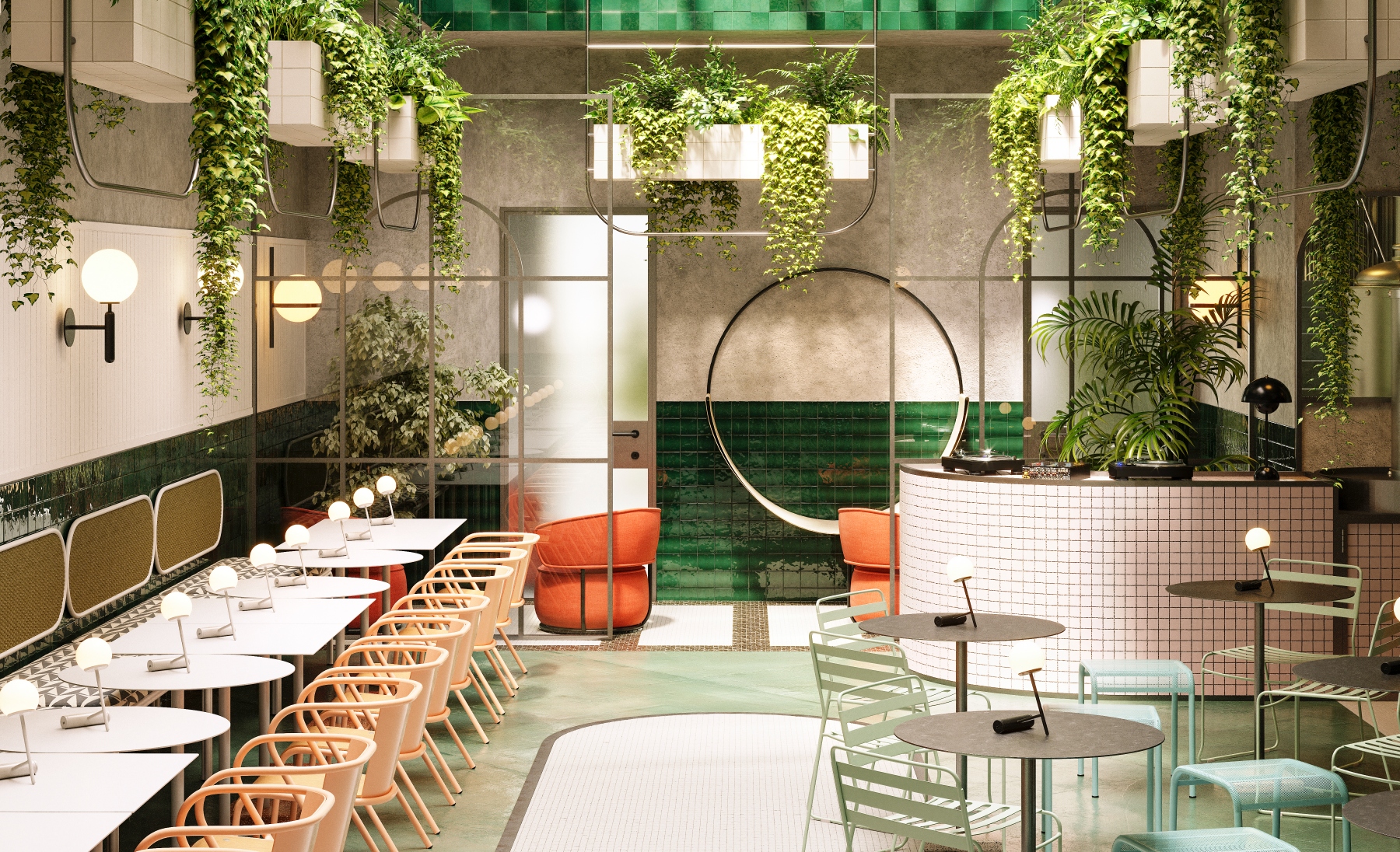 KRAFT Dalston will boast a gin distillery and microbrewery on site at Kingsland Locke, reducing the outlet's CO2 footprint by 75% by eliminating any unnecessary packaging and deliveries to the site.
After establishing locations in Soho and Covent Garden, Le Bab will expand East for the first time; returning to London's kebab heartland, which first inspired its modern take on the traditional kebab. Shaman will also be located on the ground floor, serving third-wave coffee and grab-and-go items to guests and passersby.
Continuing Locke's refreshing design approach, the interiors of Kingsland Locke have been conceived by East London-based studio Red Deer, who have taken design inspiration from the vibrant colors and scenes of the surrounding Dalston neighborhood.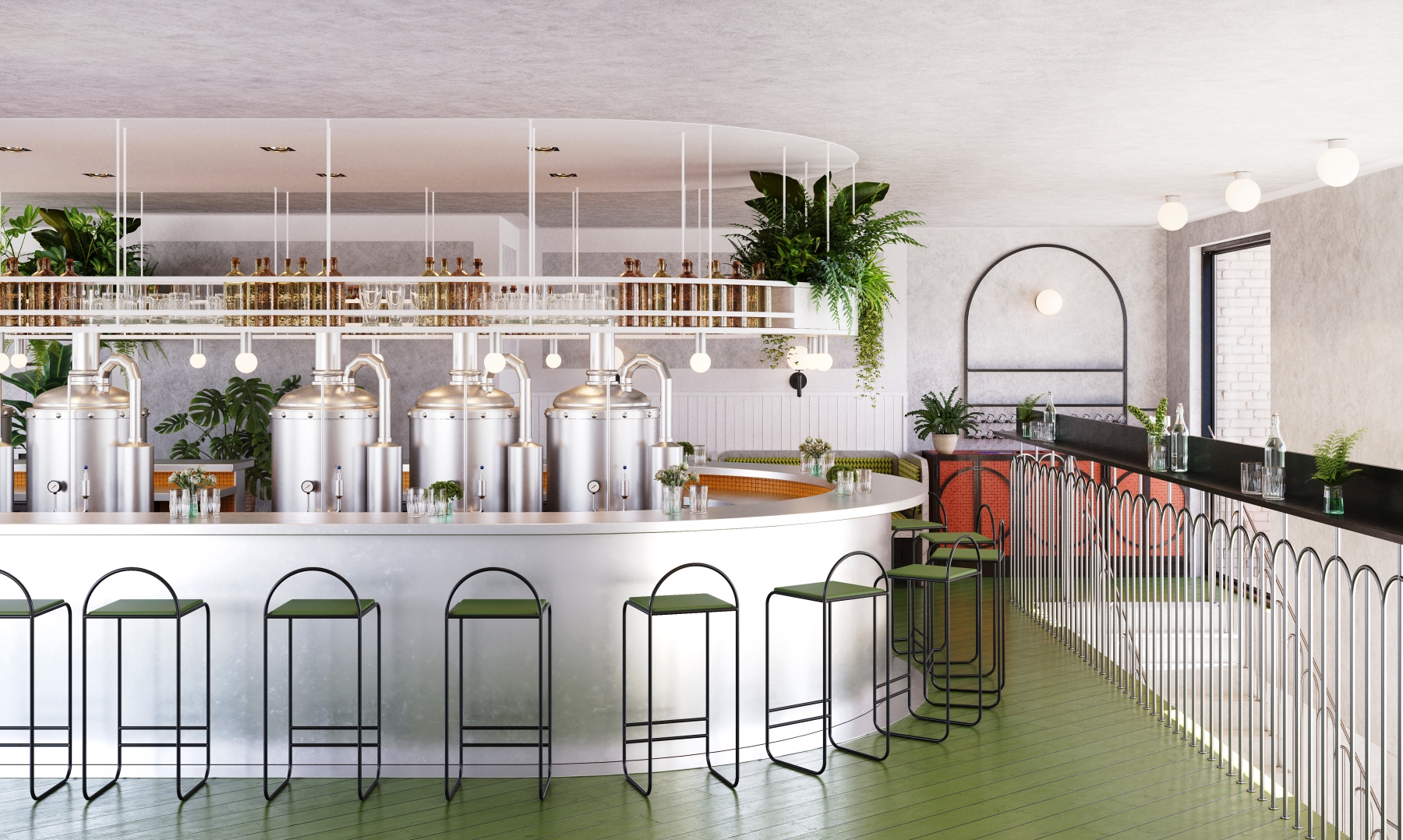 The hallways at Kingsland Locke boast vibrant peachy pinks, set against rough raw renders, whilst joinery pieces such as the reception desk and waiter stations mimic the vernacular of the market stalls by using metal framing against a mélange of colorful tiling.
In contrast, rooms have been designed with a more muted palette, using raw textures and subtle tones to encourage rest and relaxation. Synonymous with the wider Locke brand, all studios will feature fully-equipped kitchens complete with high spec appliances, as well as custom-made green velvet sofas and living space.
Another Locke staple found in the hotel's communal spaces is the heavy planting and greenery throughout.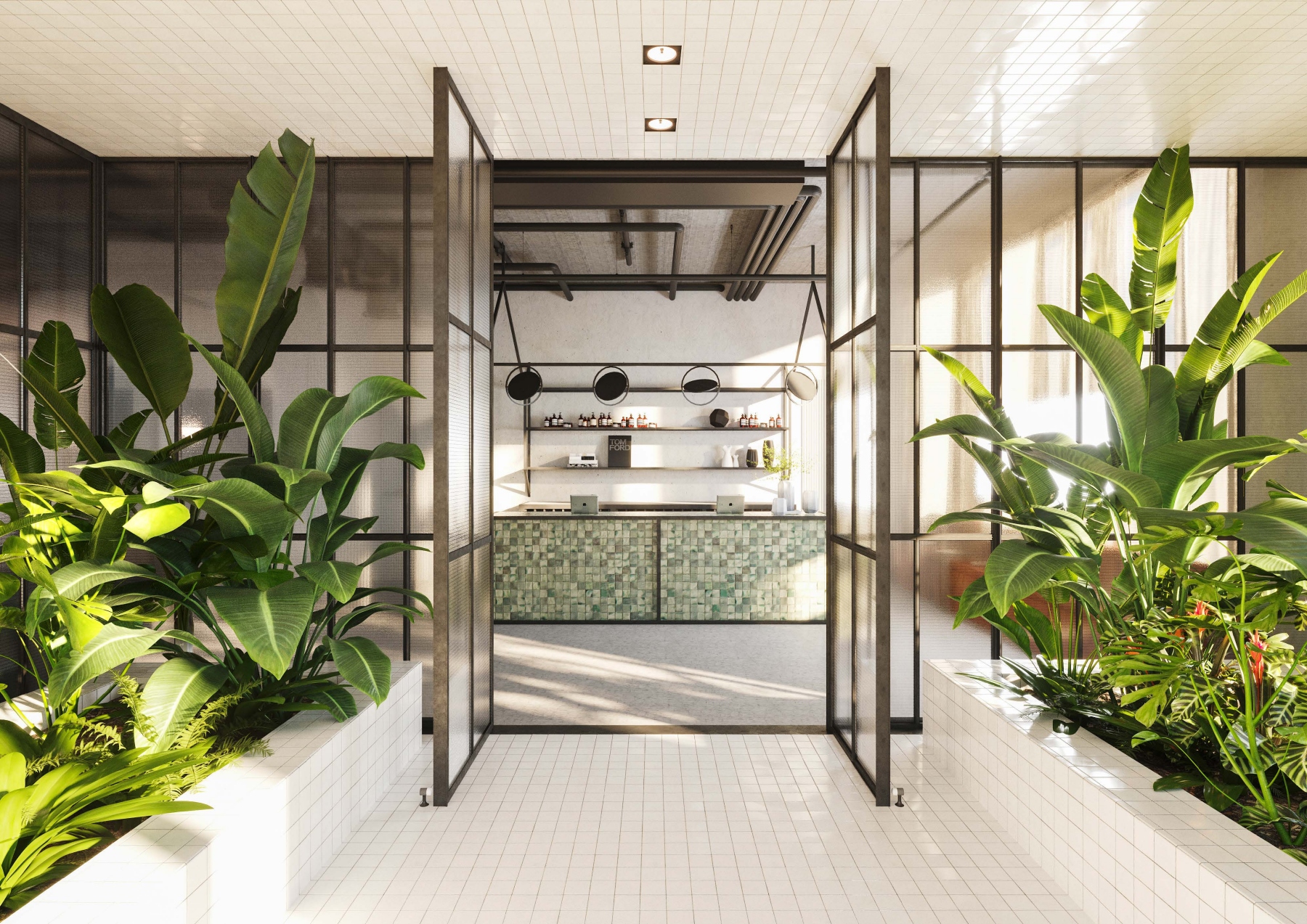 Kingsland Locke is situated within walking distance of some of East London's favorite spots including the nearby Broadway Market, with an eclectic array of stalls and eateries, Columbia Road Flower Market and Dalston Curve Garden.
The hotel's location, situated in the heart of Dalston, offers guests the unique opportunity to experience the capital like a true Londoner.
As with all Locke properties, Kingsland Locke comes fully staffed by a team of House Hosts, offering excellent insight to ensure both long and short-term visitors have access to the best local knowledge and insider tips.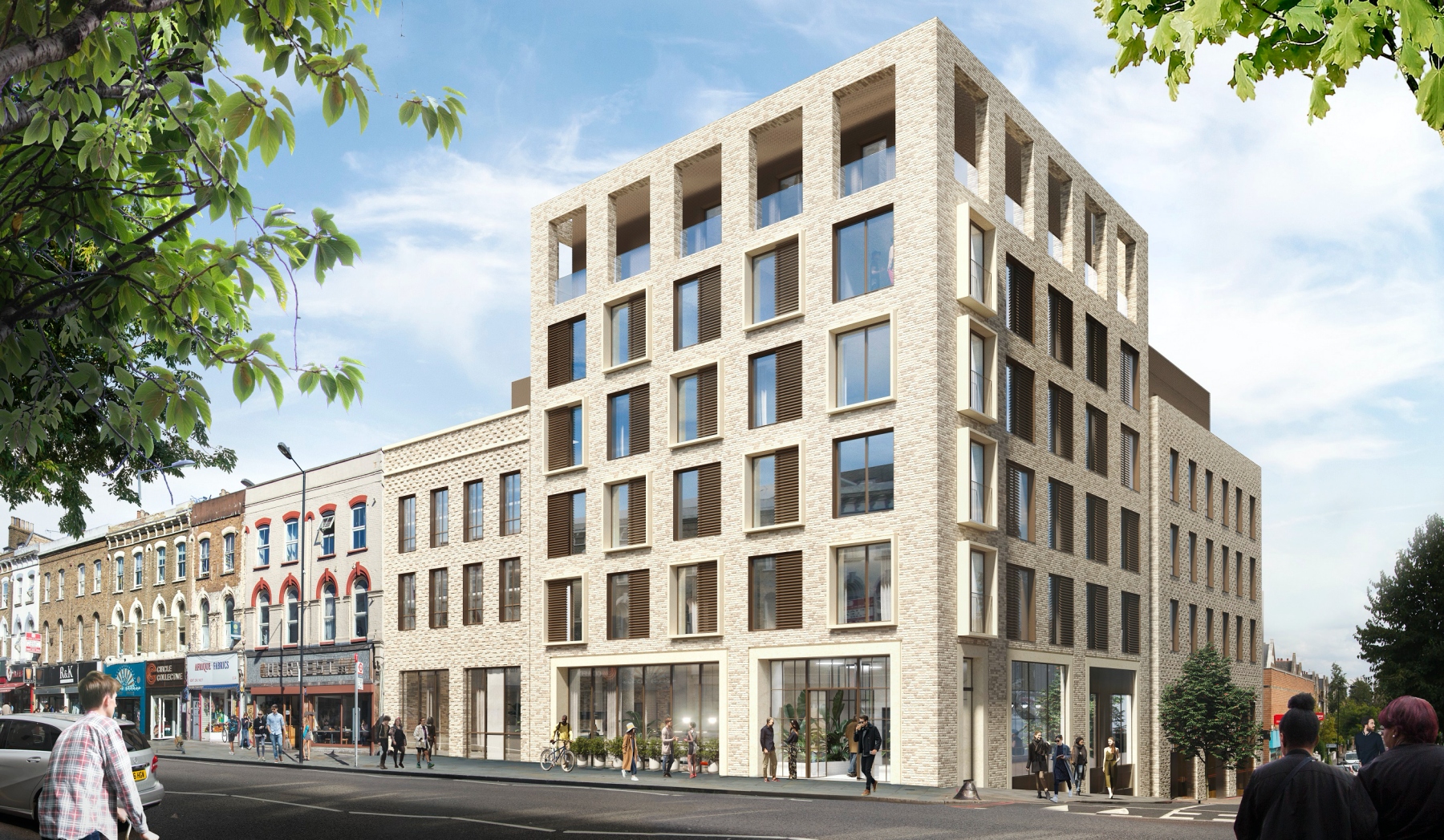 Locke hotels offer another way to travel by blending the traditional aparthotel format with the thoughtful design, disruptive food and drink collaborations and programming of a boutique lifestyle hotel.
This industry-challenging approach has led Locke to successfully open six UK properties in the past four years in London, Manchester and Edinburgh, with further openings planned in Dublin, Berlin, Lisbon, Munich and Copenhagen.
Opening rates at Kingsland Locke start from £115 per night.