The new-build Crowne Plaza Hobart has made its long-awaited debut in Tasmania today (July 1).
Located in the heart of Hobart on Liverpool Street, the new-build Crowne Plaza Hobart welcomes guests into the new era of Crowne Plaza, offering a contemporary design-led experience, inspired dining destinations, and innovative spaces to blend work and play – while ensuring sustainability remains at its core.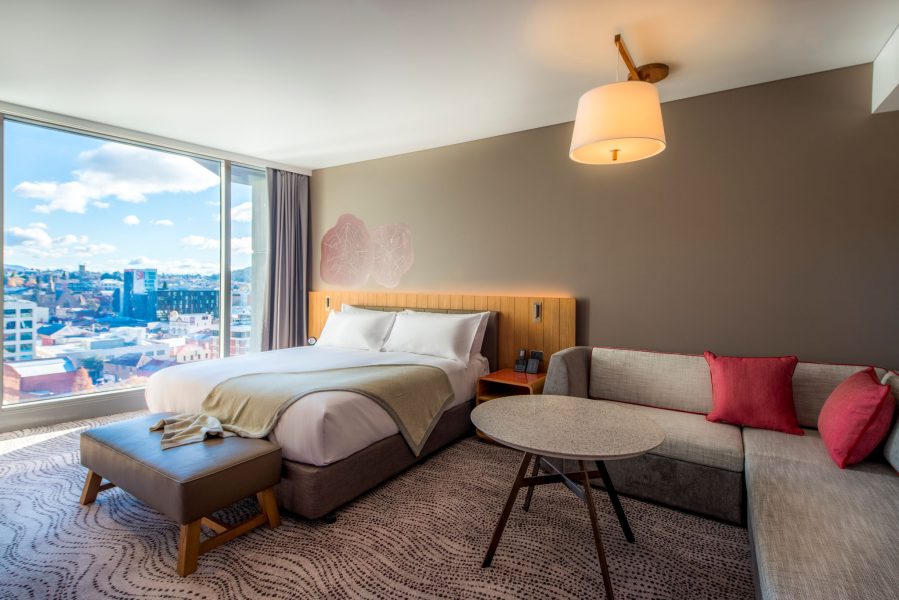 The 235-room hotel offers guests a distinct sense of place with stunning harbour or Mount Wellington views from each room, including Hobart's first Club Lounge that allows guests to cosy up with complimentary evening canapés and beverages. The typical lounge look has been reimagined to emulate a residence within the hotel, complete with an eclectic mix of custom design furniture and design integrity that speaks to the unique landscape of Hobart.
Crowne Plaza Hobart's proximity to cultural landmarks is sure to attract those seeking Hobart's new undercurrent of creative edge and intrigue. Guests will also be greeted by a collection of Tasmanian fine arts which have been curated throughout the hotel's lobby by local artists, including Tasmanian Fine Art pieces from Handmark Gallery, featuring Tasmanian artists Melissa Smith, Jonathan Patridge and Luisa Romeo.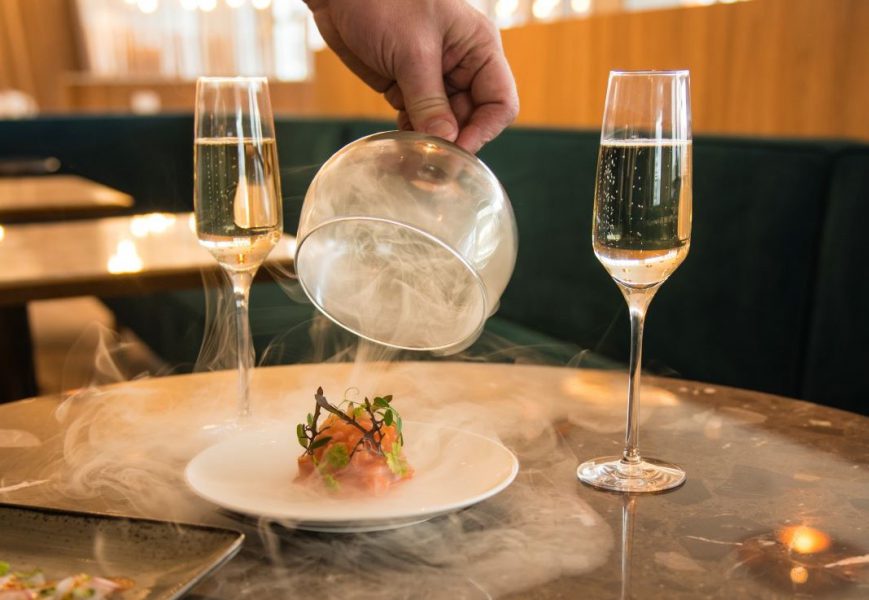 The connection to Tasmanian culture is further showcased throughout the hotel's interior design, with the harbour city represented through cool shades of blue, silver and grey rolling through the hotel interiors perfectly capturing its fluidity. In contrast, the hues of Mount Wellington impact the design through warmer, earthy shades of red and brown illuminating the trims and vignettes scattered throughout the property.
Continuing the hotel's philosophy of local connection, Crowne Plaza Hobart adds to Hobart's vibrant culinary scene with two restaurants, core restaurant and bar and THE DECK, led by esteemed local Executive Chef, John Churchill.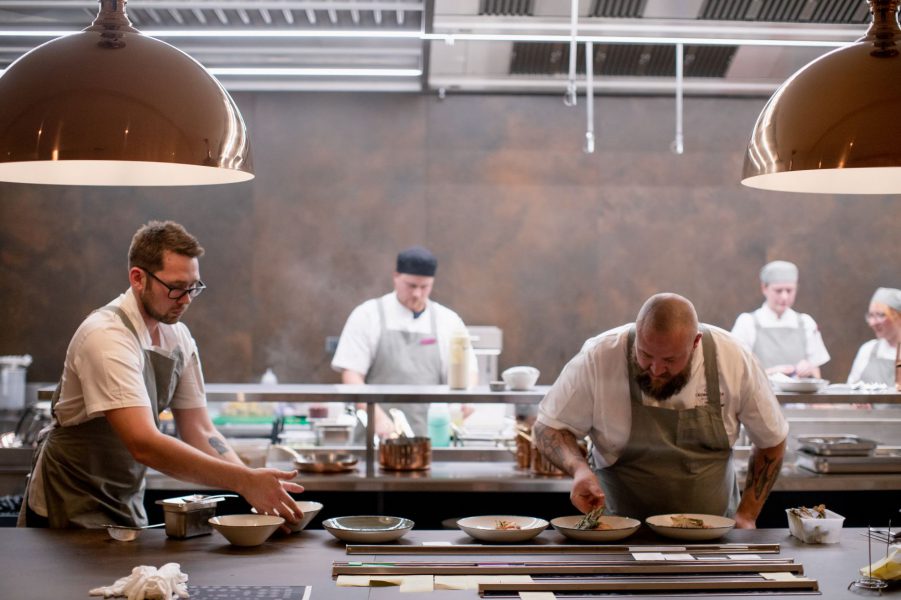 Chef John instills a powerful farm-to-table philosophy with a focus on small batch suppliers and low waste processes, including a partnership with Macquarie Point's 'Edible Precinct' where organic waste will be dehydrated and composted to fuel the rooftop gardens.
Guests staying at the hotel will enjoy the connected advantages of a modern hotel, with touch-pad controls and sustainable bathroom amenities, as well as stylish touches that echo the Tasmanian landscape and the forestry history seen through timber accents and complementing textures.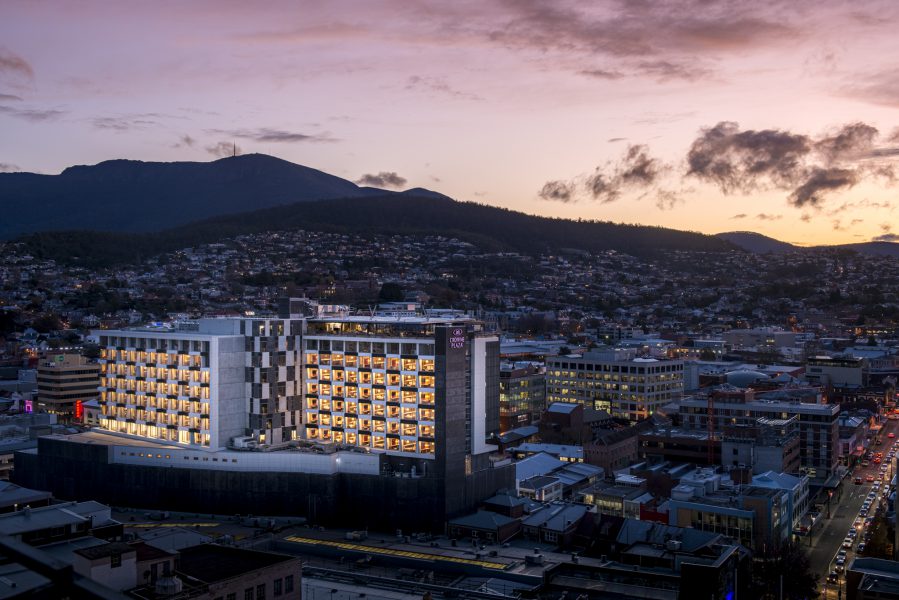 Crowne Plaza Hobart will also welcome delegates with six versatile meeting and event spaces that reflect the needs of diverse conferences and events, including a stunning ballroom with natural lighting. Enhanced technology is also offer, including state-of-the-art AV and virtual conference capabilities.
Originally planned to open in March 2020 but postponed due to recent global events, the delayed opening of Crowne Plaza Hobart has allowed for implementation of enhanced cleanliness measures, supported by the global rollout of IHG's Way of Clean and Clean Promise' announced in May. At the same time, the hotel still upholds the sustainable commitment it has strived to create, including touchless transaction, sanitation stations, fitness centre and laundry best practise and assigning rooms with social distancing in mind.