The family owned and run Raïdis Estate in Coonawarra, South Australia, is continually becoming one of the region's brightest stars thanks not just to the quality of wines, but the fun on offer at the cellar door in Penola.
Having been well-known for their stunning, big reds in recent years, the team of Steven and Emma Raïdis have continued to raise the bar by releasing new, impressive drops, including most recently their first ever sparkling wine and a rose.
"Raïdis Estate is more than a wine company, it is our family business, our lifestyle, and the continuation of a legacy started by [parents] Chris and Fran Raïdis more than 40 years ago, which today is owned and operated by the next generation of the Raidis family," Emma said.
Since arriving in Australia from Greece more than 60 years ago, Chris and his wife Fran, worked the Terra Rossa soils of Coonawarra, growing tomatoes, lettuces and strawberries.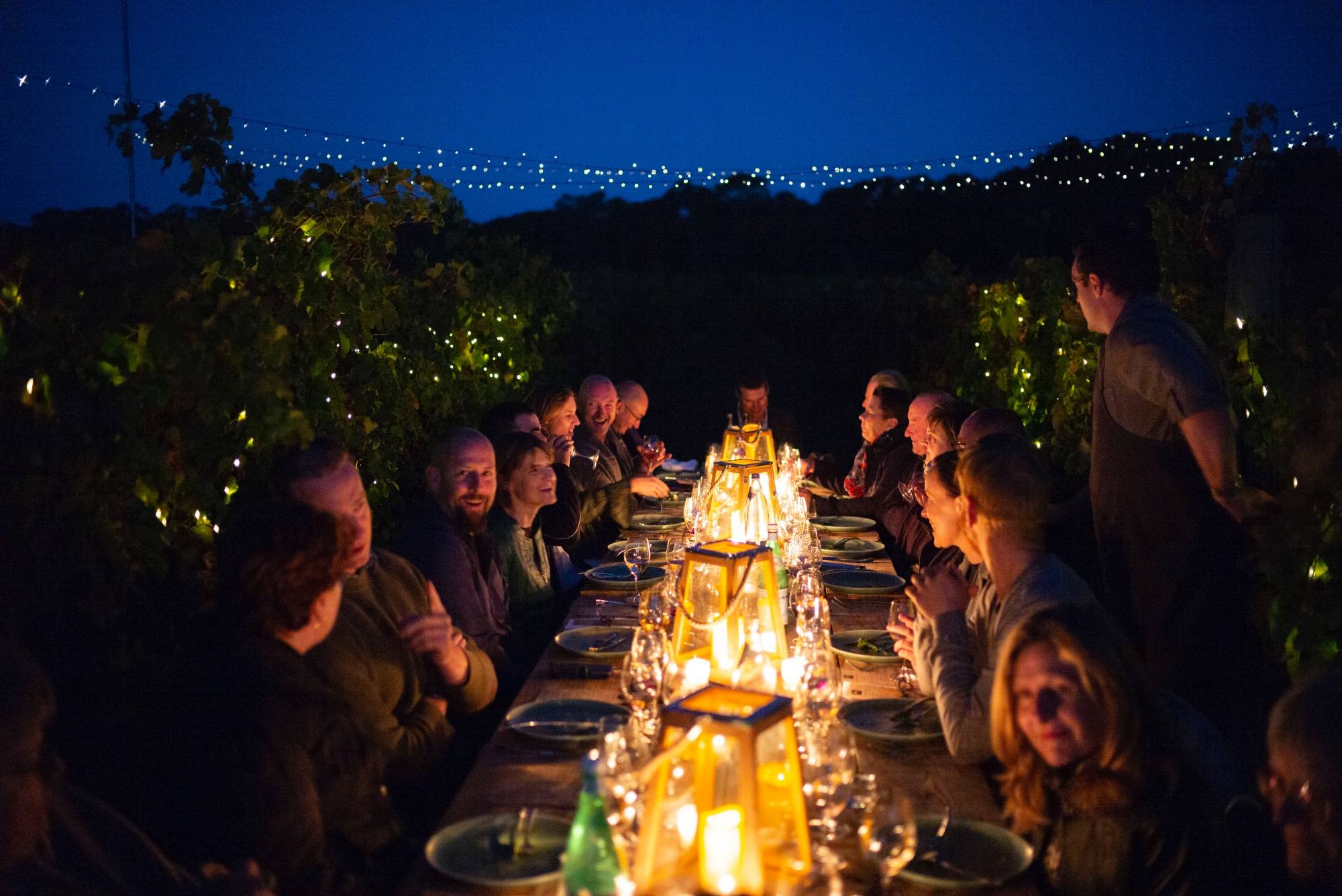 Their son Steven joined his parents in the family business, together planting vines in 1990 and the result has seen the release of some brilliant wines.
"When you visit our winery, you set foot on the very land on which our grapes are produced, where our wines are made, and if you're lucky, you'll see one of our cheeky goats playing in the vineyard," Emma said.
"You immediately become a part of the Raïdis Estate community, and the story that makes Raïdis Estate so special.
"We believe that the best things in life come from living your passion, day in and day out, and creating experiences for others, because only together can we truly live the Raïdis dream," she said.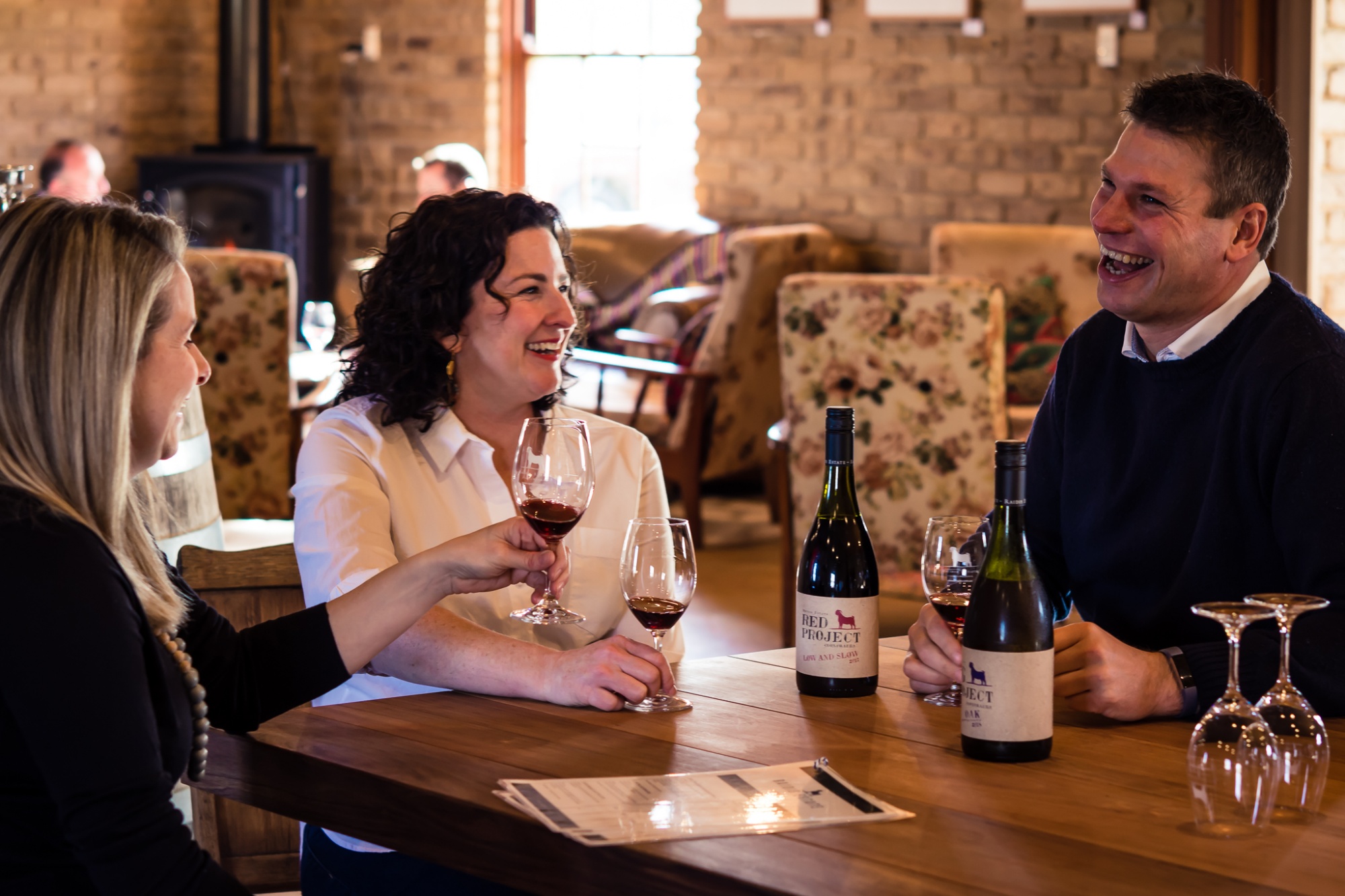 Emma said the cellar door is a fun experience for the whole family, no matter the season you stop by.
"At Raidis Estate, we believe everything in life is better when shared, so tastings at our place are seated around large tables so friends can enjoy wine together," she said.
"The cellar door is family-friendly with plenty of games and safe space to run around for the kids, so the adults can relax. If you are travelling with your fur baby, we are dog friendly.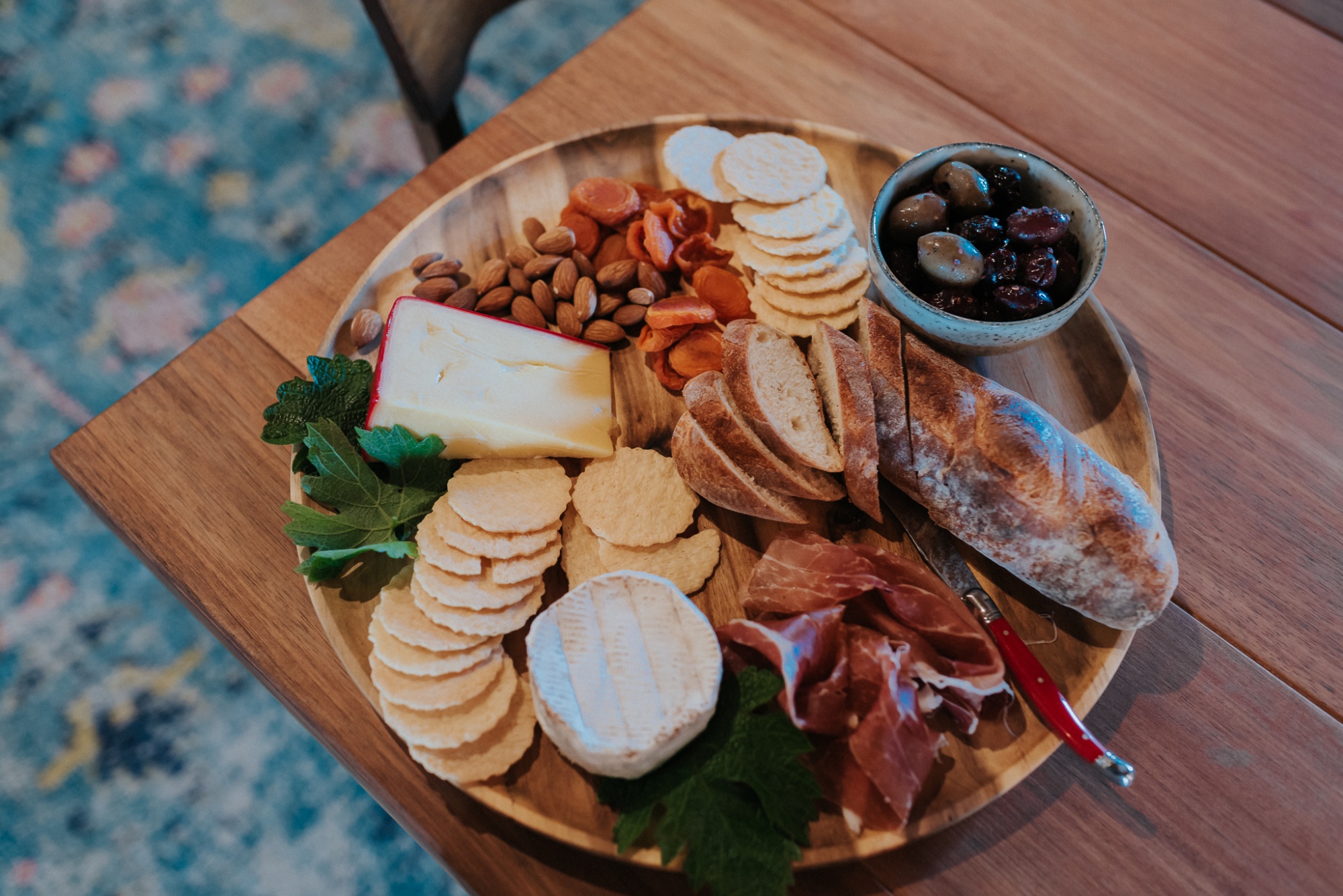 "A range of experiences from back vintage vertical tastings to bespoke winemaker dinners are available, while the cellar door – the first in Australia to offer Tesla charging and is 100% solar powered – has amazing space for artists to display their work, so there is always something new to look at.
"We also host many events and have a key focus on food and live music and a small trip of goats maintain the vineyard in non-growing season, helping with sustainability. If you visit in winter, you may even get to meet them.
"This winery has something for everyone: a large variety of wines, food platters, an outdoor area and free tea and coffee facilities for the non-drinkers," she said.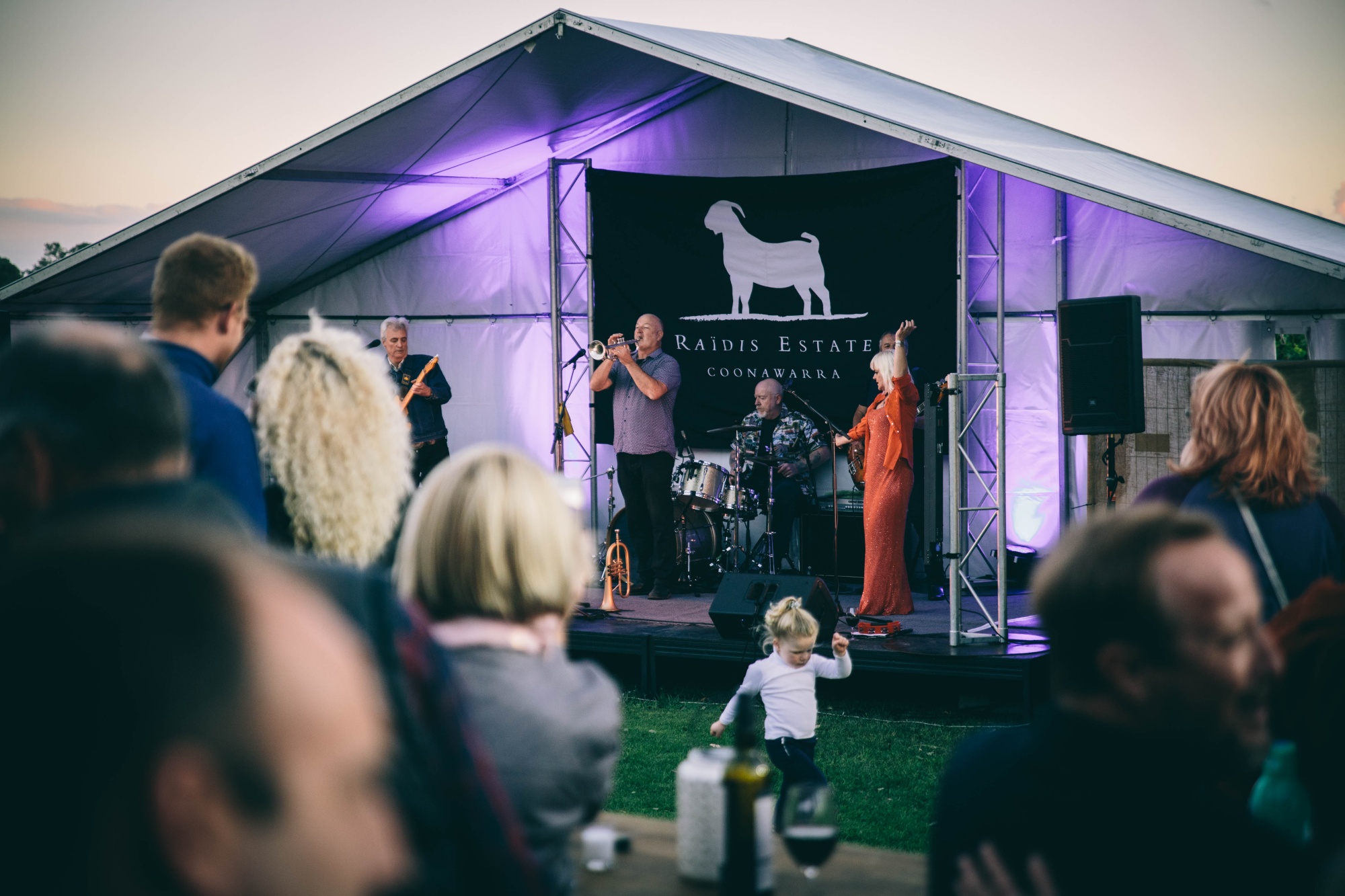 NEED TO KNOW: RAÏDIS ESTATE'S TOP DROPS
Winemaker Steven Raïdis' tasting notes for several standouts in the Raïdis Estate range.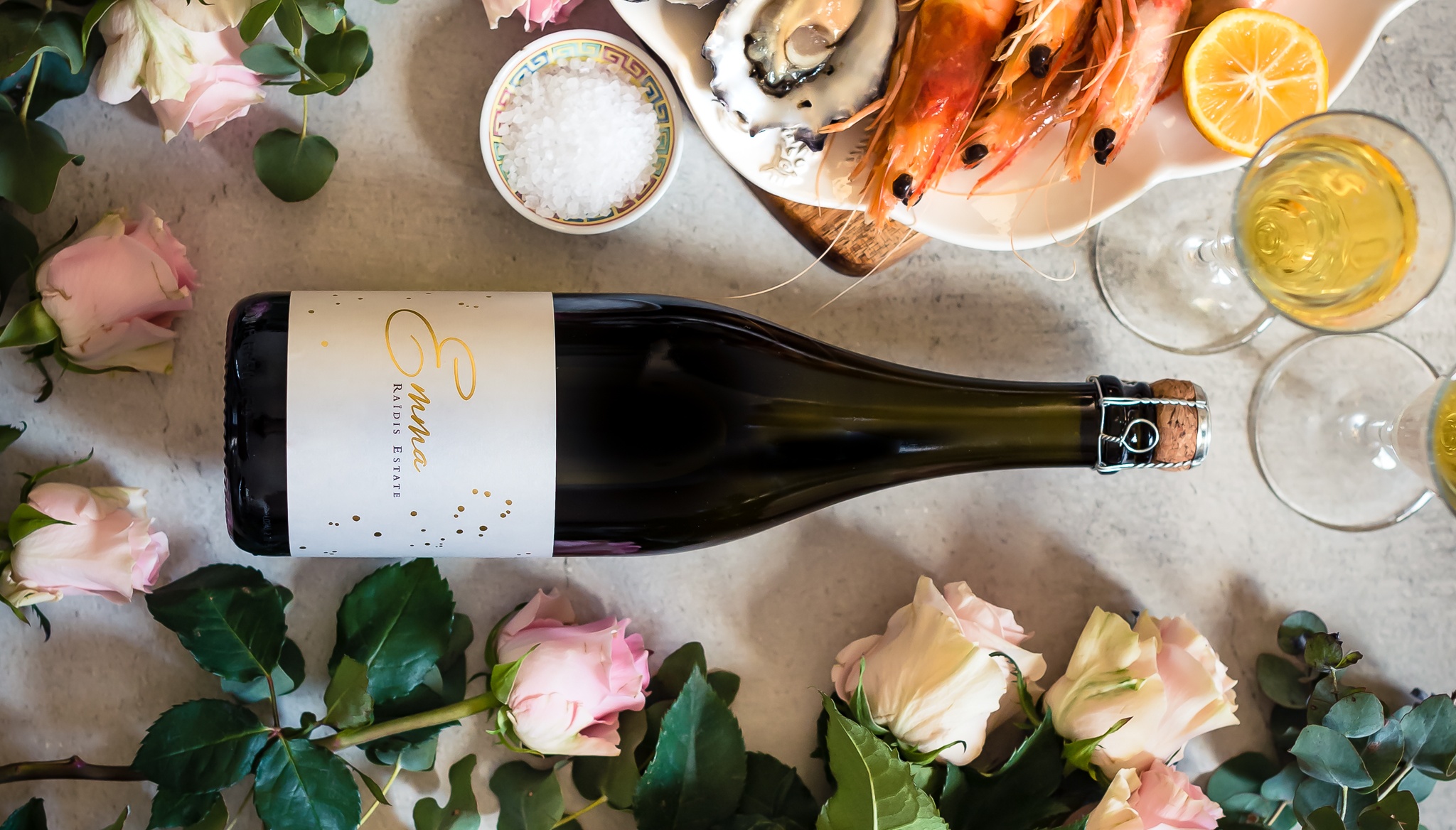 NV EMMA SPARKLING
AU$35
"Being enthusiastic sparkling drinkers, we have wanted to make a sparkling wine for years," Steven says "Passionate about chardonnay based sparkling wines we sourced some exceptional Chardonnay grapes and for a bit of a twist blended it with some of our barrel fermented Pinot Gris. Delicious, crisp, sherbity goodness with a clean dry finish – this fizz is a party in your mouth."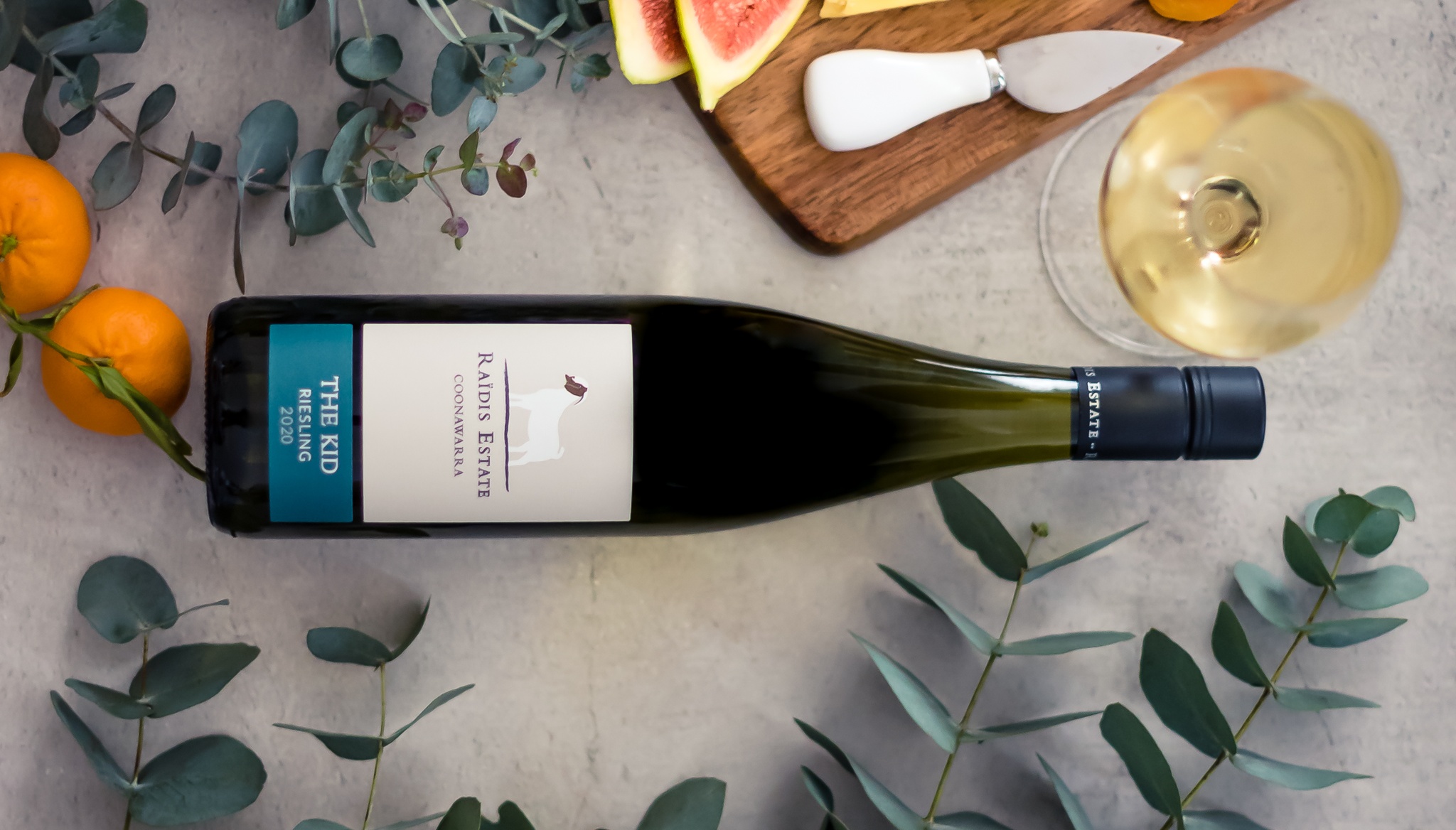 2020 THE KID RIESLING
AU$22
Colour: Light pale straw with vibrant green hues.
Aroma: Fragrant citrus and green apple nose with underlying notes of minerality and orange rind.
Palate: Intense lime juice and stone fruit palate shows nice texture with fine acid providing good length of flavour.
Food Match: Fish Tacos with lime, chilli and coriander.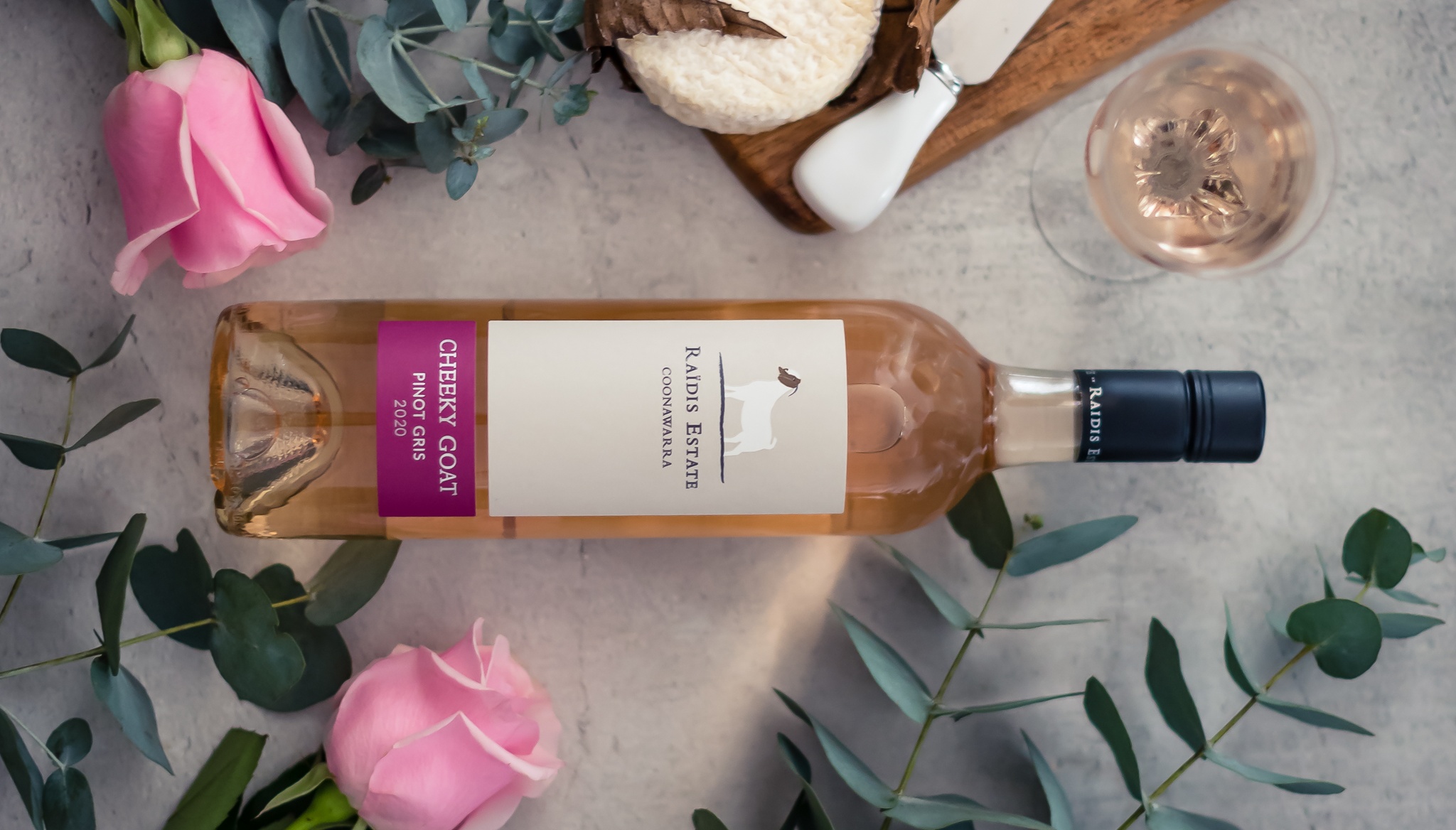 2020 CHEEKY GOAT PINOT GRIS
AU$26
Colour: Pale salmon.
Aroma: Perfumed musk and rose petals with hints of ripe raspberries.
Palate: Juicy palate of fresh red fruits along with peach and raspberries. Long lasting finish with lovely mouthfeel.
Food Match: You only live once Chicken Burger (see website blog for recipe).
2019 RED PROJECT
AU$26
Colour: Bright red with purple hue.
Aroma: Fresh rasberries with hints of spice.
Palate: Juicy & racy red fruits with hints of spice, the kind of wine that leaves you wanting more.
Food Match: Perfect pizza wine!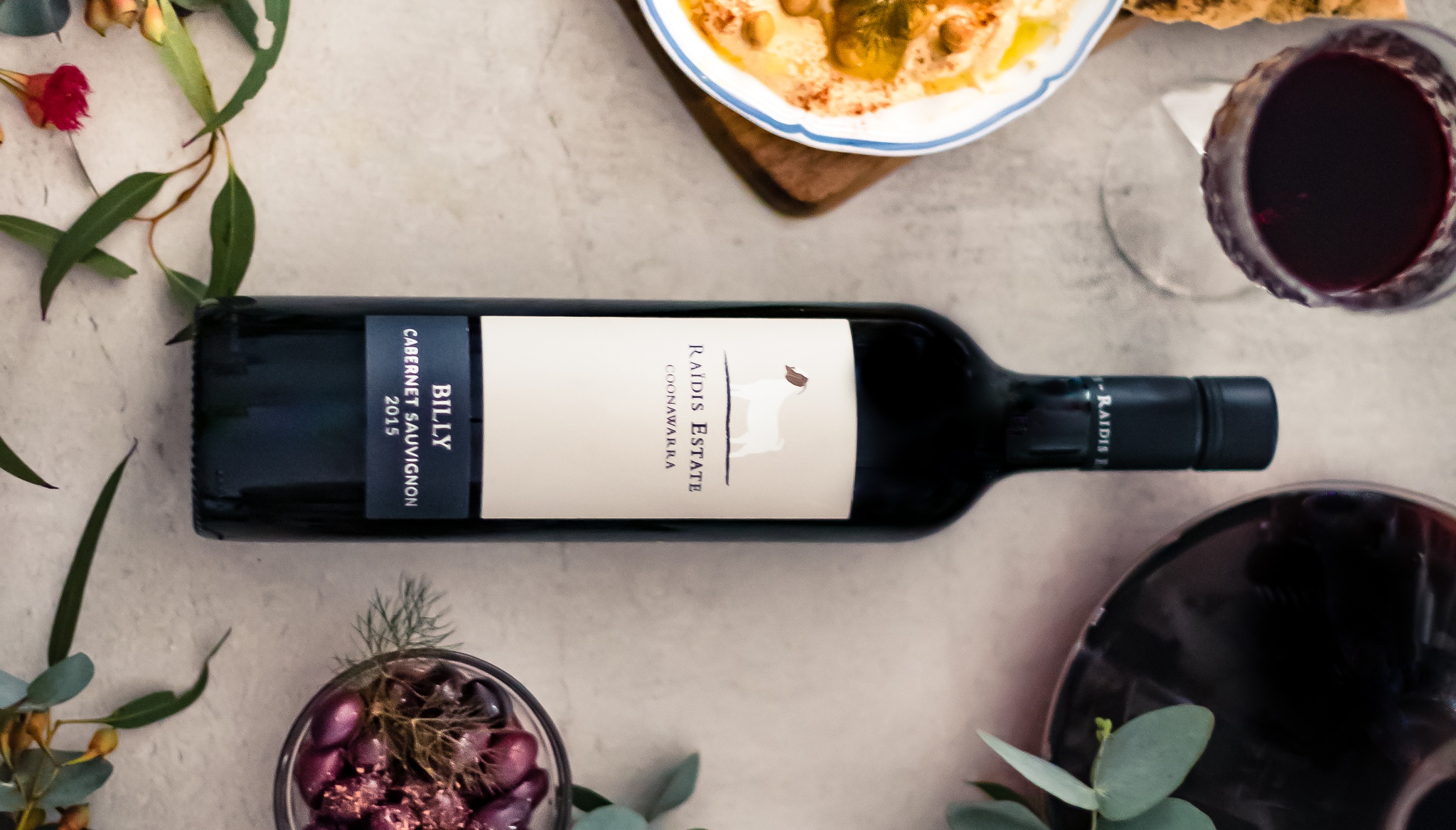 2016 BILLY CABERNET SAUVIGNON
AU$35
Colour: Medium full red colour with red hues.
Aroma: Ripe blackcurrant and cedar nose leaps from the glass. Complex dark ripe fruits provide good complexity with hints of cedar oak.
Palate: Ripe sweet fruit showing blackcurrant, cassis and vanilla drive length and persistence of flavour. High quality French oak provides good support to the fruit and combines with some lovely natural tannin for structure.
Food match: Roasted lamb shoulder.
Raidis Estate is located at 15741 Riddoch Highway, Penola, South Australia, 5277.