It is World Honey Bee Day tomorrow (Aug 21) and what a better way to honour sweet goodness the little creatures produce than by enjoying some Aberfeldy 12-Year-Old Single Malt Scotch Whisky.
Scented with spices and plump fruit, golden yellow in colour and rewardingly viscous and sweet just like honey – thanks to it being patiently fermented for longer to accentuate its famous honeyed notes – the Aberfeldy 12-Year-Old Single Malt Scotch Whisky is ideal neat as a dram or as the base of some brilliant cocktails.
Some tipples to try this World Honey Bee Day include the 'Gold Fashioned', a sweet twist on a classic that combines aromatic orange bitters with the honeyed richness of Aberfeldy 12-Year-Old Whisky; and the always enjoyable Aberfeldy 'Hot Toddy', a deliciously rich and buttery cocktail perfect to enjoy on cold winter nights.
Here's the Wayfarer guide on how to make them.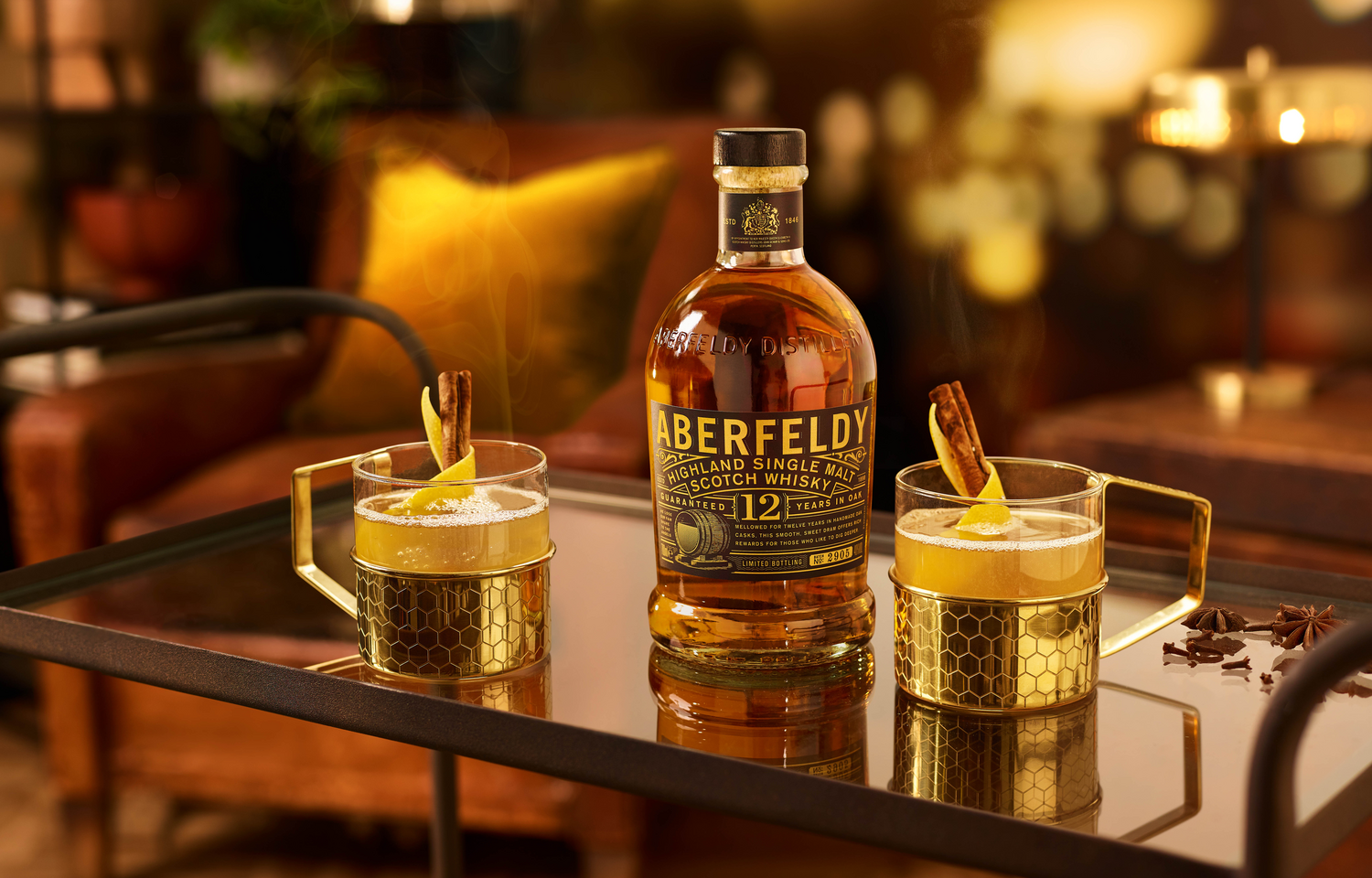 01. ABERFELDY HOT TODDY
Glass: Mug (glass)
Ingredients:
-45ml Aberfeldy 12-Year-Old Single Malt Scotch
-150ml Hot water
-2 tsp Honey
-5-10ml Lemon Juice
-1 Cinnamon stick
-1 Star Anise
Method: Stir to dissolve honey in boiled water, then add remaining ingredients.
Garnish: Lemon slice studded with cloves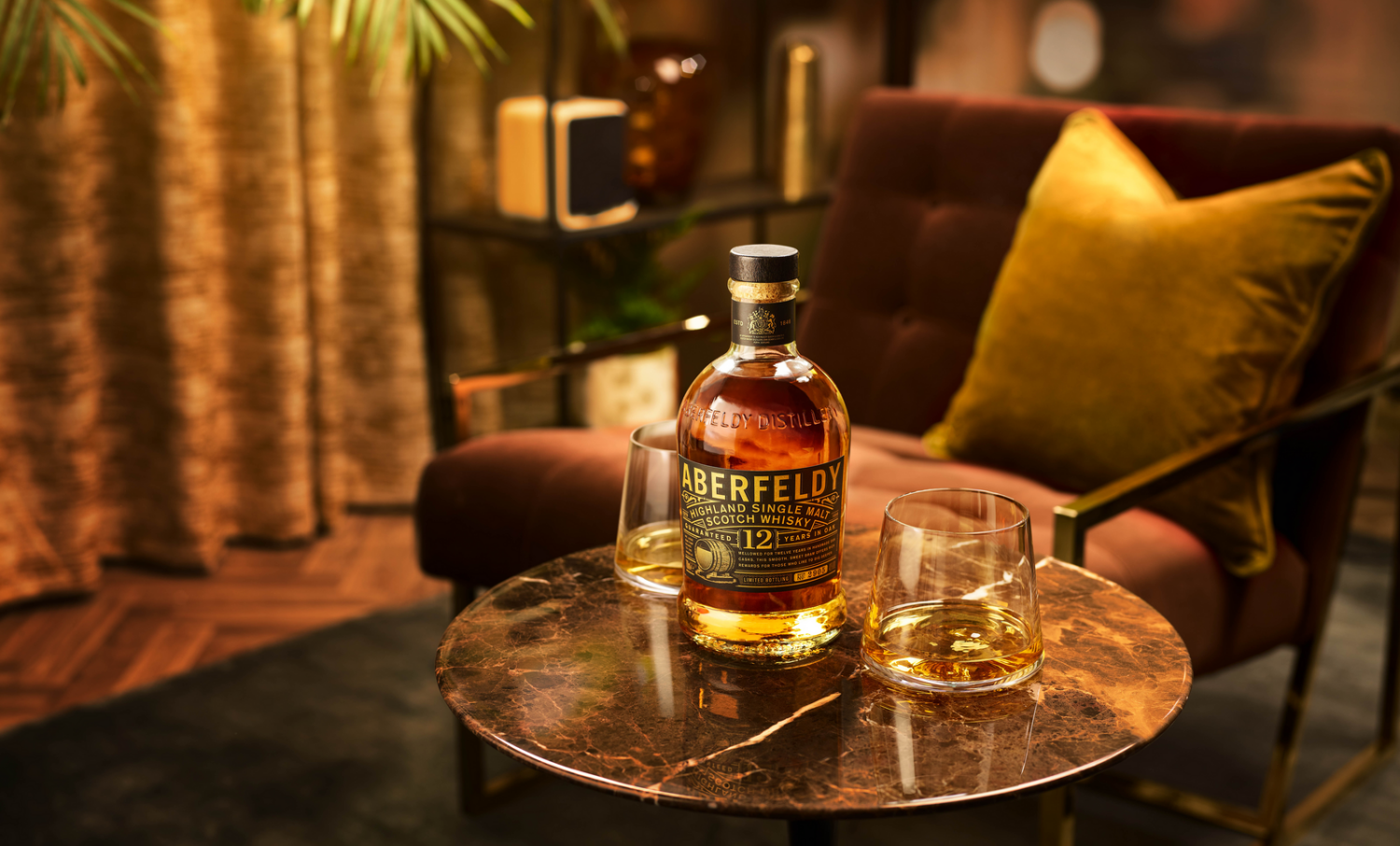 02. ABERFELDY GOLD FASHIONED
Glass: Rocks
Ingredients:
-50ml Aberfeldy 12-Year-Old Single Malt Scotch
-2 Barspoons of local honey syrup (100g honey and 64g water, stir and leave to chill)
-2 Dashes Angostura bitters
-2 Dashes orange bitters
-Orange twist
Method: Add the honey syrup, bitters, and Aberfeldy 12 to a mixing glass, then add ice and stir to dilute (around 30 seconds), pour into rocks glass and add a gold block ice. Then cut and twist an orange zest expressing oils over the drink and pop twist into the glass.
Garnish: Orange twist