Belkin has released its latest hot device, the portable Magnetic Wireless Power Bank 5K and Stand, and it's an absolute winner.
It delivers a safe 7.5W of wireless charging power to your device (iPhone 12 or newer) without cables or a need to connect to a power source, while the metal fold-out stand built into the back of the Power Bank offers a convenient and hands-free way to stream or video call while you charge.
Leveraging the latest in MagSafe technology, this latest compact power bank from Belkin is packed with 5,000 mAH of charging potential — that's enough additional battery for up to 19 hours of video playback for an iPhone 13 Pro or iPhone 14.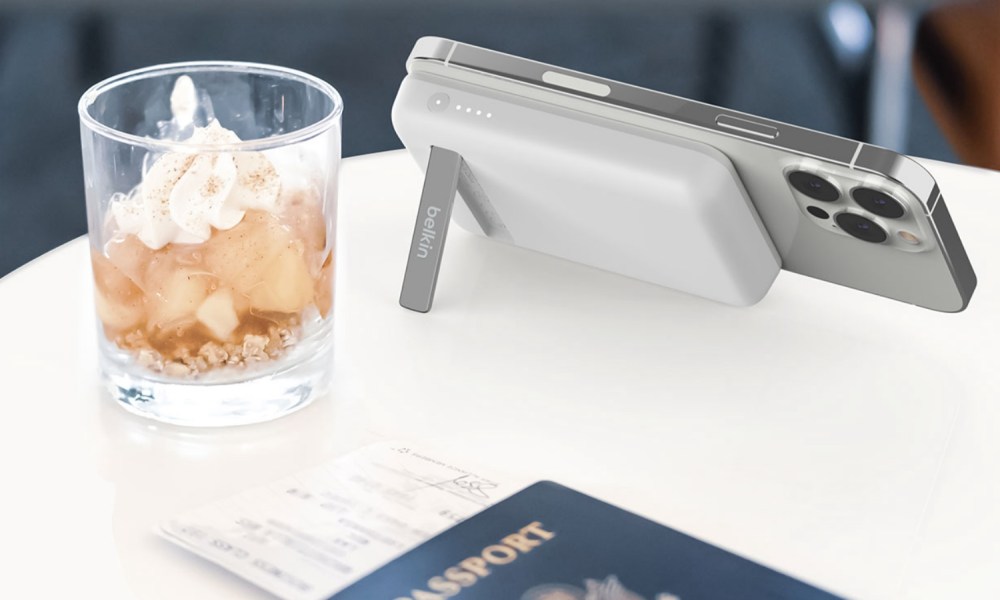 It supports pass-through wireless charging when connected to a power source so you can stay connected while you give your power bank a power-up.
Its USB-C port delivers up to 10W of charging power to a wide variety of compatible devices.
The Belkin Magnetic Wireless Power Bank 5K and Stand is available in black and white options from JB Hi-Fi, Myer, Belkin online and Amazon among other retailers for $69.95.