Cathay Pacific is pleased to announce upgrades to its key city services to offer Australians a greener and quieter travel experience.
Paving the way in Victoria, Cathay Pacific will be first airline to launch the world's most advanced aircraft, the Airbus A350-1000, from Melbourne on 27 October 2019.
Hong Kong's home airline will also commence operations with the latest wide-body aircraft from Perth on 28 October 2019.
Today (May 2), the airline also reveals it will commence A350-900 Sydney services from 28 October 2019 to replace A330s on CX111 and CX110 scheduled slots.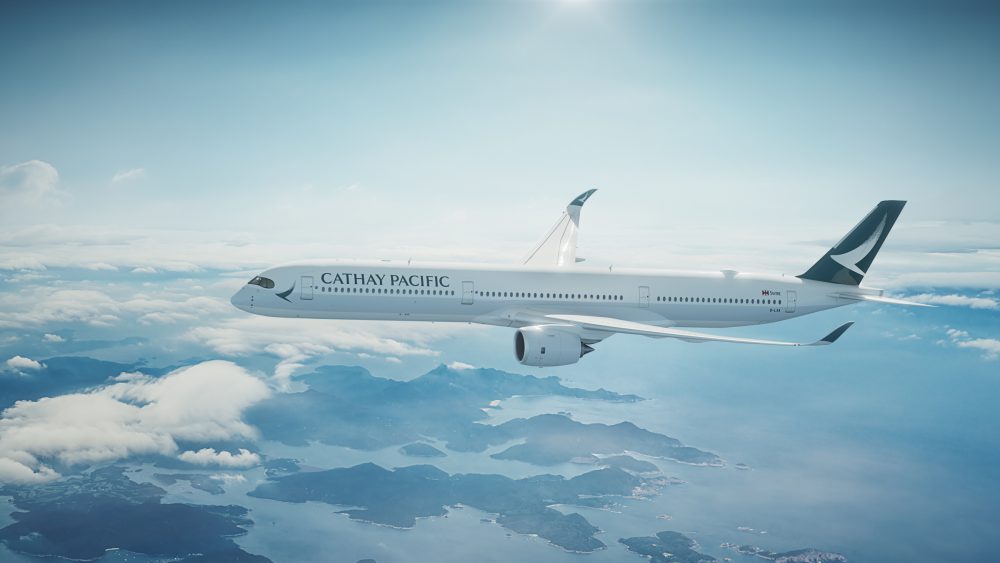 Cathay Pacific already has one of the youngest long-haul fleets in the sky – and with the arrival of more A350-1000 aircraft towards the end of the year, majority of flights to and from Australia will be served by one of the A350 aircraft family.
The largest variant, the A350-1000 for the Melbourne and Perth route will carry a total of 334 passengers across its Business, Premium Economy and Economy Class cabins, 54 more passengers than the airline's A350-900 aircraft which will soon serve Sydney.
The advanced A350-1000, like its -900 sibling, brings together the very latest in aerodynamics, design and advanced technologies, providing improved fuel efficiency as well as a state-of-the-art travel experience for customers.
From a quieter cabin to LED mood lighting, the aircraft greatly improves passenger comfort and helps travellers arrive to their destination feeling refreshed. All Cathay Pacific A350 aircraft are equipped with Wi-Fi, allowing customers to remain connected throughout their journey.
Cathay Pacific Regional General Manager – South West Pacific Rakesh Raicar said: "We are prouder than ever to be the first airline to introduce the A350-1000 to Australia. The new aircraft offers a more spacious and quiet cabin, which will further enhance our customers' travel experience and wellbeing."