Australia's leading cat litter brand, Breeder's Choice, produced by FibreCycle, is making cat friendly holidays easier than ever with the launch of a new three litre, all-in-one cardboard tray.
Made from 99% recycled paper litter, there is no need to scrub the tray clean, just let your cat go about its business, remove the number twos, then pop it in a compost or green bin at the end of the week.
The new disposable trays are designed for short term use, making them great for travel – then you recycle or compost them, meaning you spend less time getting your hands dirty, and more time with your fluffy feline friend.
Australian Veterinarian, VetChat CEO and founder and Breeder's Choice partner, Dr Claire Jenkins said: "The Breeder's Choice all-in-one cat litter tray will make road trips with the whole family even easier – it's simple to pack and allows cat carers to be flexible with the placement of the tray in a new environment to ensure their feline is comfortable.
"To keep road trips stress free, I also recommend that cat parents take the time pre-travel to ensure their cats love their carriers, have their favourite bedding to lie on, toys, and treats too.
"It's best to partially cover the carrier with a breathable blanket so that they feel safe but can see out if they want to, use a calming pheromone spray 10 minutes prior, and ensure that their normal toilet routine can take place during the trip or upon arrival to the destination.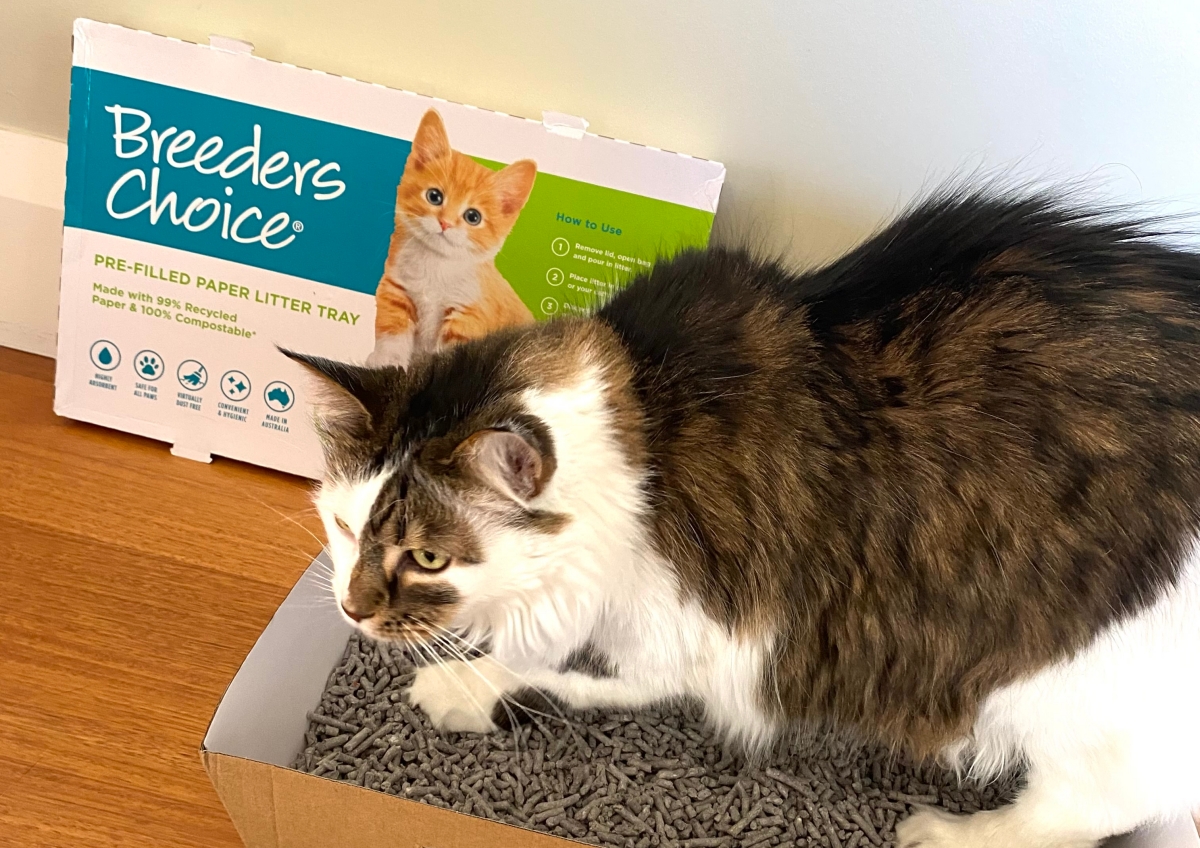 "It's so easy to take your cat with you – forget juggling litter bags and trays for your weekends away, simply pack a convenient Breeder's Choice tray and you are good to go. Don't forget to tune into a Mellow Meowsic playlist which is scientifically designed to chill your cat out during the car ride," Dr Jenkins added.
FibreCycle's Managing Director, Steve Adams, added: "We are thrilled to be expanding our product offering and providing consumers with a convenient, compact and eco friendly solution for on the go cat litter.
"We are focused on doing better by people, pets and our planet, and are thrilled to launch the all in one litter trays for Australian cat owners. We're empowering cat parents to make the most of the ability to be composted to ensure they're making positive contributions to the environment."