As part of its global efforts to bring home Austrian and European Union citizens, Austrian Airlines completed an 18 hour non-stop journey from Vienna to Sydney Airport yesterday (Mar 30), the longest flight ever operated by the Lufthansa Group Airline.
The Boeing 777-200 aircraft will return to Vienna this afternoon (31 March) carrying more than 250 passengers.
"Carrying out repatriation flights and bringing people back home is the responsibility that Lufthansa Group airlines bear being part of the critical infrastructure in the home countries of Germany, Switzerland, Austria and Belgium," said Heiko Brix, Senior Director Lufthansa Group Airlines for Southeast Asia and Pacific.
"I would like to thank the authorities in Australia and the airport management in Sydney for their support in making make this and possible further Lufthansa Group repatriation flights happen."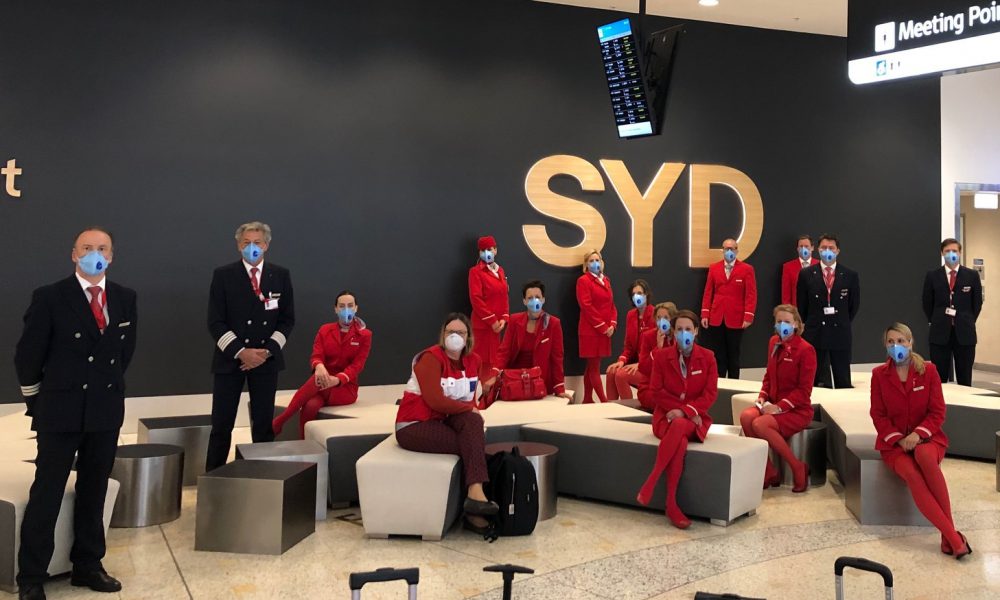 Sydney Airport Chief Operating Officer, Hugh Wehby, added: "It's great to see Austrian Airlines helping people get home in this challenging environment.
"This repatriation flight will make the world of difference to stranded travellers going through confusing and difficult times," he said. "Sydney Airport is proud to be working closely with the Lufthansa Group to help get people home."
Since 14 March, Lufthansa Group Airlines, Swiss, Austrian Airlines, Lufthansa and Eurowings have flown about 260 special flights back to the home countries of Germany, Austria, Switzerland and Belgium, involving more than 50,000 holidaymakers. Over 50 further flights are already in preparation.
"We all are facing unprecedented times," said Brix. "Together with the people of Australia we are looking forward to the day when regular travel will return to their country and the rest of the world."