Accor, together with private development group Keylin, has announced plans to open Brisbane's first Mövenpick hotel, the third for Australia, on Gregory Terrace in Spring Hill, the city's oldest suburb.
The 96-room Mövenpick Hotel Brisbane Spring Hill will open in 2024 and Accor Pacific CEO, Simon McGrath, said it promises to indulge and delight guests with its opulent art deco inspired interiors, restaurant, bars, 25-metre swimming pool, fitness centre, daily Chocolate Hour and an assortment of other Mövenpick's signature offerings.
He said it will also include conference facilities with capacity for more than 100 guests and would boost the Mövenpick brand's portfolio in Australia.
"We are delighted to be bringing a Mövenpick Hotel to Brisbane, Australia's next Olympic city and one of the country's most sought after lifestyle destinations," he said.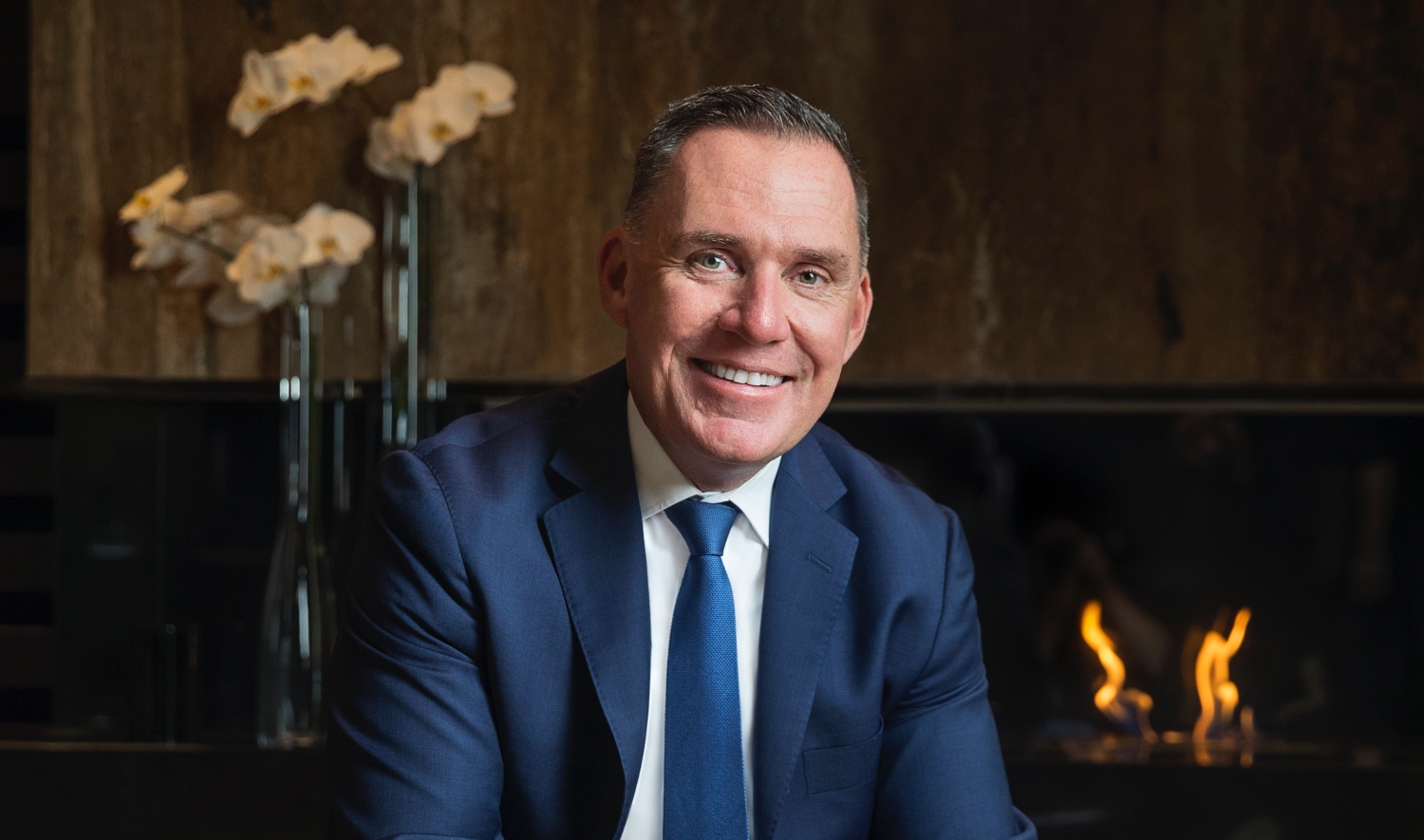 "The elevated heritage setting of this hotel, and its art deco inspired design, is a perfect fit for Mövenpick, which has a rich history of creating culinary and hotel experiences dating back to the 1940s.
"Mövenpick Hotel Brisbane Spring Hill will contribute to the city's vibrant culinary scene with an outstanding restaurant and bars, while masterfully blending the brand's Swiss heritage with an unrivalled hospitality experience."
McGrath said the hotel's grand two-storey foyer features eight-metre ceilings and opulent art deco influences including marble columns, terrazzo flooring and intricate details. Elevated gardens create a cascading greenery along the façade, framing sweeping city views from every room.
He said the art deco-inspired design of the 15-storey hotel is the work of MAS Architecture Studio, with interiors by international design firm Hirsch Bedner Associates. The design influences complement the heritage architecture of Spring Hill and the neighbouring residential tower, also being delivered by Keylin.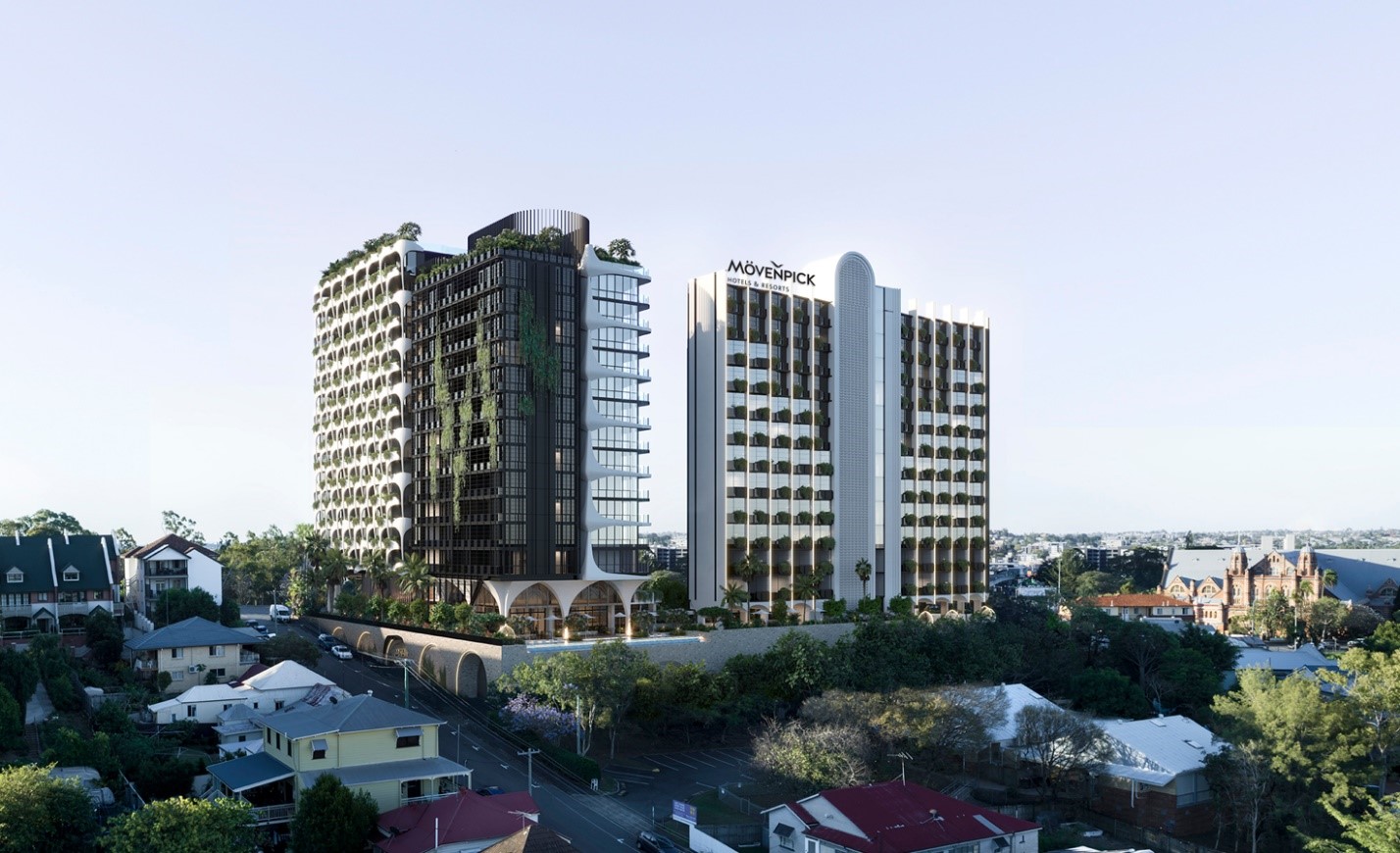 Keylin Managing Director, Louis Cheung, said the arrival of the Mövenpick brand further cements Spring Hill's position as a premium inner-city destination and will deliver new culinary experiences, job creation and tourism infrastructure to the city.
"Keylin's partnership with Accor will deliver a premium hotel experience to Brisbane during a transformational time for the city as we prepare to host the 2032 Olympic Games, and we're thrilled to be working with such a trusted and celebrated brand," Cheung said.
"As Brisbane's oldest suburb, Spring Hill has an eclectic mix of heritage architecture and access to unrivalled culture, entertainment and dining precincts including The Tivoli Theatre, King Street dining precinct, and the heritage RNA Showgrounds.
"The neighbouring 65-ha Victoria Parklands is also undergoing an $83 million revitalisation that will make it one of the largest urban parks in the country.
"An exceptional location such as this requires an exceptional design and a world-class hotel operator. We are thrilled with the outcome and look forward to commencing construction before the end of the year."