Air New Zealand's Boeing 787-9 Dreamliner is set to become an even more frequent sight in the skies above South Australia, with the airline announcing plans to deploy the aircraft on the Auckland–Adelaide route year-round.
The move will increase capacity on the route by more than 30 percent over the Northern Summer season and comes just weeks after the airline's inaugural Dreamliner service to Adelaide on 26 October.
The aircraft was initially scheduled to operate the route three times per week over the peak period from 26 October 2017 until 25 March 2018, complemented by A320 services. The aircraft will now operate on a year-round basis and will continue to be supplemented by A320 flying in peak travel periods.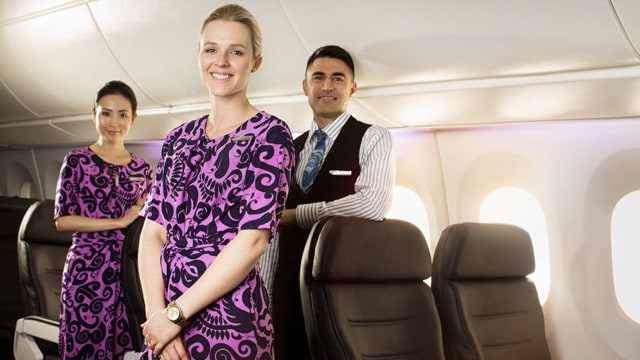 Air New Zealand Chief Revenue Officer, Cam Wallace, said the reaction to introducing the Dreamliner on the Auckland – Adelaide route has been outstanding.
"We've seen strong demand for the premium inflight experiences available on our Dreamliner aircraft with both Business Premier and Premium Economy really resonating with customers," he said.
"It's also great to be able to offer our South Australian customers travelling to North or South America a seamless premium travel experience from the moment they board in Adelaide through to the transit experience at our Auckland hub and onto their long haul flight."
Air New Zealand was the first airline globally to take delivery of the Boeing 787-9 Dreamliner in 2014 and operated its first scheduled Dreamliner service to Perth on 12 September 2014. Today the airline has a fleet of 11 Dreamliner aircraft.